Create a sell-in story retailers want to hear
Retailers expect manufacturers to bring assortment innovations that maintain or improve category performance. That's increasingly complex as shoppers are taking 1.02 fewer trips on an annual basis than a year ago, meaning you have fewer chances to capture their attention in-store.
Creating a win-win story for you and your retail partners requires the right level of data to grow the category. As an emerging manufacturer, you're looking at ways to establish or grow your presence at the shelf. The win-win story starts with getting assortment (the right products) and space (the right planogram) just right.
As an emerging manufacturer, you need to be able to pivot quickly to fulfill retailer wants and needs. To get started, explore our nine pro tips to guide your success.
Download our tip book to learn 9 pro tips for overcoming assortment issues and the questions you'll need to answer to create a sell-in story retailers want to hear.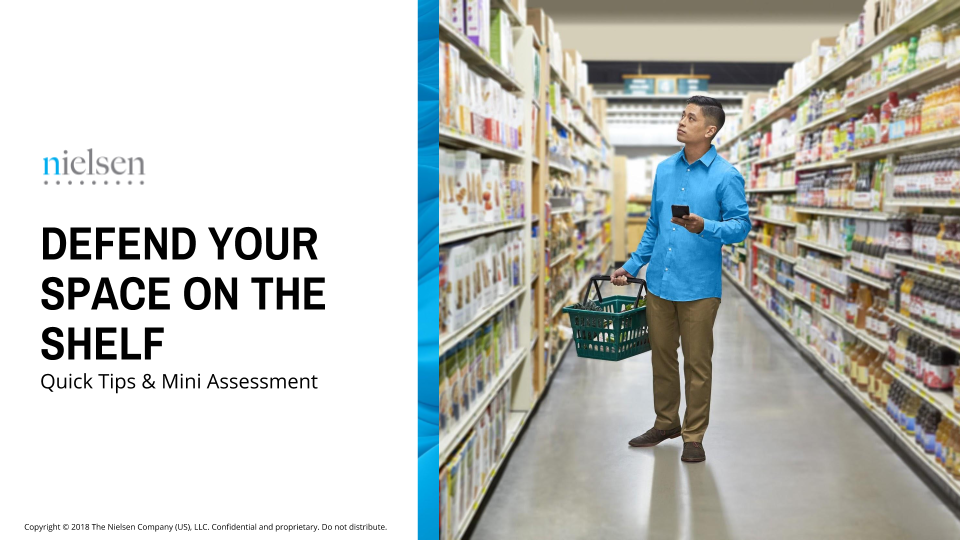 Defend your space on the shelf
NielsenIQ helps emerging businesses make informed decisions through affordable, easy-to-use, retailer-preferred measurement data. Contact a NielsenIQ representative today to find out more.