Spaceman
Un set completo de aplicaciones que le ayuda a desbloquear su potencial en todos los pasos del proceso de gestión del espacio.
Los flujos de trabajo de merchandising funcionaran mejor gracias a que
NielsenIQ Spaceman ofrece un proceso de planogramación integrado y automatizado con diversos módulos para satisfacer sus necesidades, analizando el rendimiento y las oportunidades a través de los planogramas generados, con el objetivo de ayudarlo a tomar las mejores decisiones de merchandising.
Maximice los ingresos y minimice los fueras de stock.
Aumente su eficiencia con la generación automática de planogramas
Despliegue de soluciones flexible, personalizable y modular
Lleve sus planogramas al siguiente nivel
La suite de aplicaciones de NielsenIQ Spaceman ofrece un conjunto de soluciones integradas para optimizar su enfoque de gestión del espacio. Obtenga la funcionalidad que necesita, desde una potente planificación y análisis del espacio, hasta planogramas generados automáticamente, gestión de costes eficiente, cumplimiento de planogramas y descubra oportunidades para elevar su eficiencia.
[TK — NEED IMAGE THIS IS PLACEHOLDER FOR THIS TEXT] Successful restages are more likely to have utilized upfront research before redesigning 41% of shoppers will continue to purchase a product because of its design.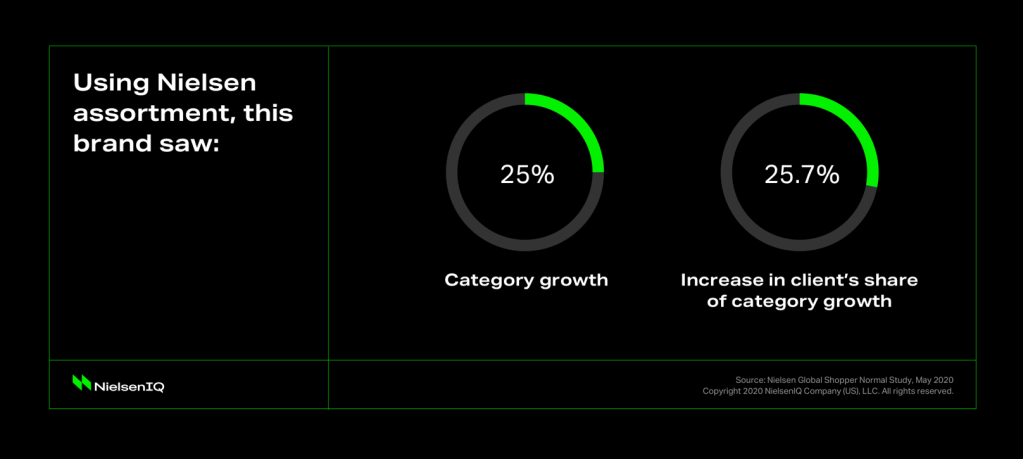 1
Experiencia de usuario intuitiva
Interfaz fácil de usar que permite la construcción efectiva y el análisis de planogramas en segundos.
2
Automatización de planogramas
¡Con nuestra solución, no hace falta ser un genio para generar planogramas automatizados!
3
Todo lo que necesitas en un solo lugar
Una plataforma completamente integrada para todas las tareas relaciónadas con la gestión del espacio
Results
Sus ingresos aumentarán del 10% al 20% a través de una gestión optimizada de espacio y surtido con nuestras herramientas, que mejoraran la gestión del almacen en tienda y mejoran la situación de roturas de fuera de stock.

Gartner: Space Management in a Customer-Centric World: How To Increase Revenue and Strengthen Customer Loyalty por Mike Griswold y Lora Cecere.
NielsenIQ Activate
A plataforma SaaS de última geração utiliza dados do consumidor, oferecendo inteligência de varejo, colaboração com marcas, personalização e Retail Media.