---
I nuovi dati di NielsenIQ illustrano l'impatto dell'inflazione sui consumatori a livello globale. Dalla mentalità, al comportamento dei consumatori, alle loro principali preoccupazioni e intenzioni di spesa per i prossimi 12 mesi, l'infografica qui di seguito offre le informazioni necessarie a retailer e manufacturer per determinare un'efficace strategia di engagement dei consumatori cauti in questo periodo di inflazione.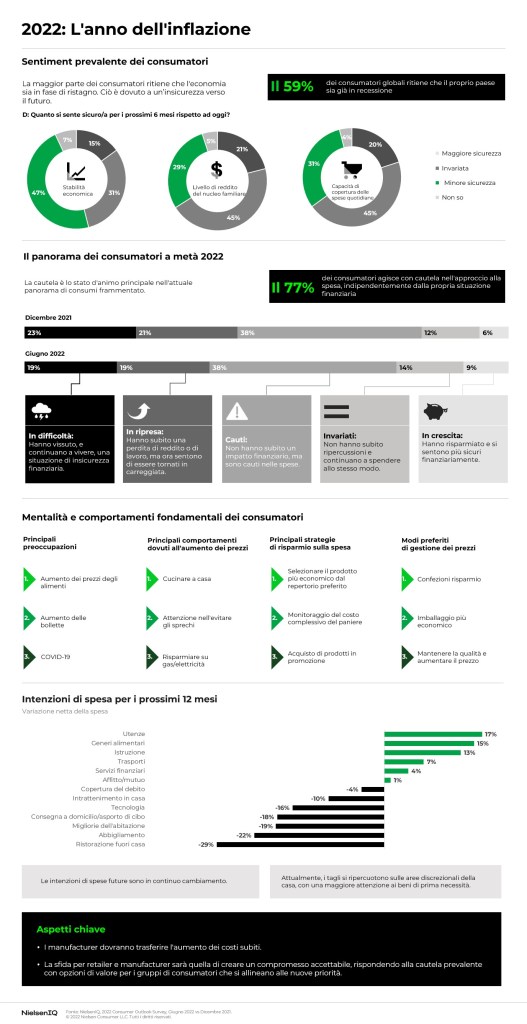 Stay one step ahead by staying up to date.
Don't miss out on latest insights, offers and opportunities by NielsenIQ.