The Story of Pricing and Promotion
As it turns out, belt-tightening consumers aren't just looking for the cheapest products. When it's time to save, they seek value — and value is a complex concept that blends brand, quality, price, and promotion. Further, consumers don't always react strongly in their purchasing behavior when their net income changes. But when there's ongoing economic uncertainty – like that inflation has historically produced – changes in behaviors.
Data is the key to mastering the art and science of optimizing the right price, pack, and portfolio mix in an ever-changing landscape. But CPG companies and retailers can't apply yesterday's rules to today's game. COVID-related disruption means historical benchmarks are irrelevant or nearly so. Without data, ongoing dynamic economic forces and their effect on consumer buying behavior will make pricing and promotion challenging, if not impossible, to get right.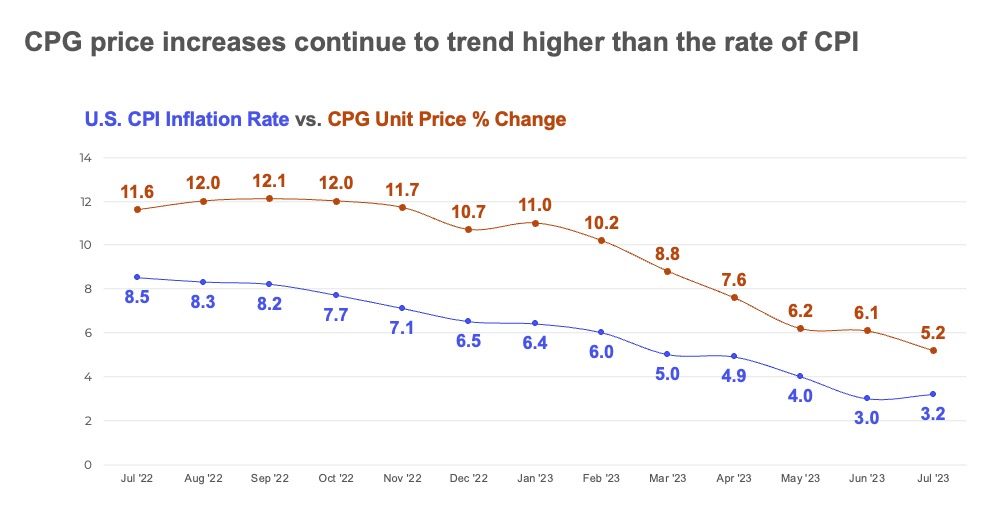 Pricing and Promotion Challenges
In this new game, two clear, new rules emerge:
The need to link pricing to promotion more closely, and bring the key decision-makers in both retail and CPG more close than ever before, and
The need to more deeply understand the five most common types of CPG pricing strategies — what they are and how to identify which one to use at any given time.
Read on for an in-depth examination of pricing and promotion strategies that are effective today, as well as how these strategies have yielded successful outcomes.
Linking Pricing to Promotion
We're operating in a post-pandemic marketplace where shoppers have seen little promotional activity.
Now is a critical opportunity to reimagine how promotions fit with the essence of a brand, and also link retailers and CPG brands in decisions around pricing and promotion.
Efficient and effective promotions drive incredible value for CPG brands and retailers alike. While the economic fundamentals of pricing and promotion do not change, inflationary forces mean how we approach them must.
Amid changes to consumer behavior, the retail environment, and other factors, an accurate, up-to-date data view of the world is key to making those changes quickly and intentionally.
Download the full guide to get deeper insight into building effective pricing and promotion plans in the post-COVID era.