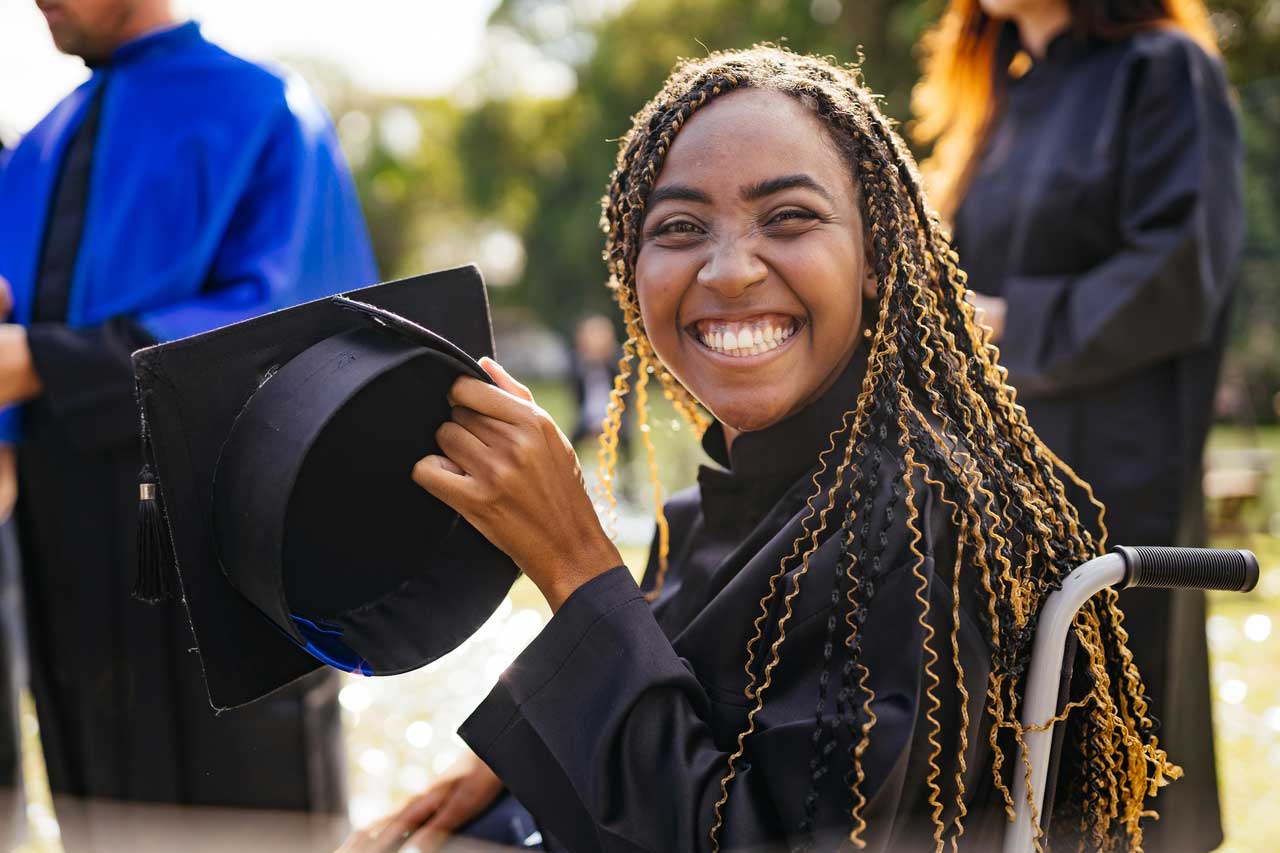 Early Careers at NIQ
Start your career at a company as ambitious as you are. At NIQ, our early careers associates work side-by-side with senior leaders on impactful projects with real responsibility. Whatever career stage you're at, there's a place for you. We offer you the opportunity to work with a global team of exceptionally talented people that pull together to deliver the very best outcomes for both colleagues and clients, while doing the work that shapes tomorrow. Our programs are a true pipeline to a career with NIQ – through our tailored onboarding and extensive learning and development opportunities, we'll give you the tools and support you need to develop the big career you want and do the work that moves the needle.
Connect the dots with data. Discover what you're truly capable of. Show the world what people want.
Our Programs
Our university programs are designed for students and recent graduates interested in kickstarting their careers. Our different programs for any level provide hands-on learning, meaningful project work, and unparalleled growth and networking opportunities.
What are you good at? What are you passionate about? Here's your chance to see how different career paths align with your unique talent and skills. You'll be a part of life at NIQ and deep dive into what each of our business areas works on. You'll learn, find and develop your strengths, and benefit from learning opportunities that will jumpstart your career at NIQ. Find the right program for you.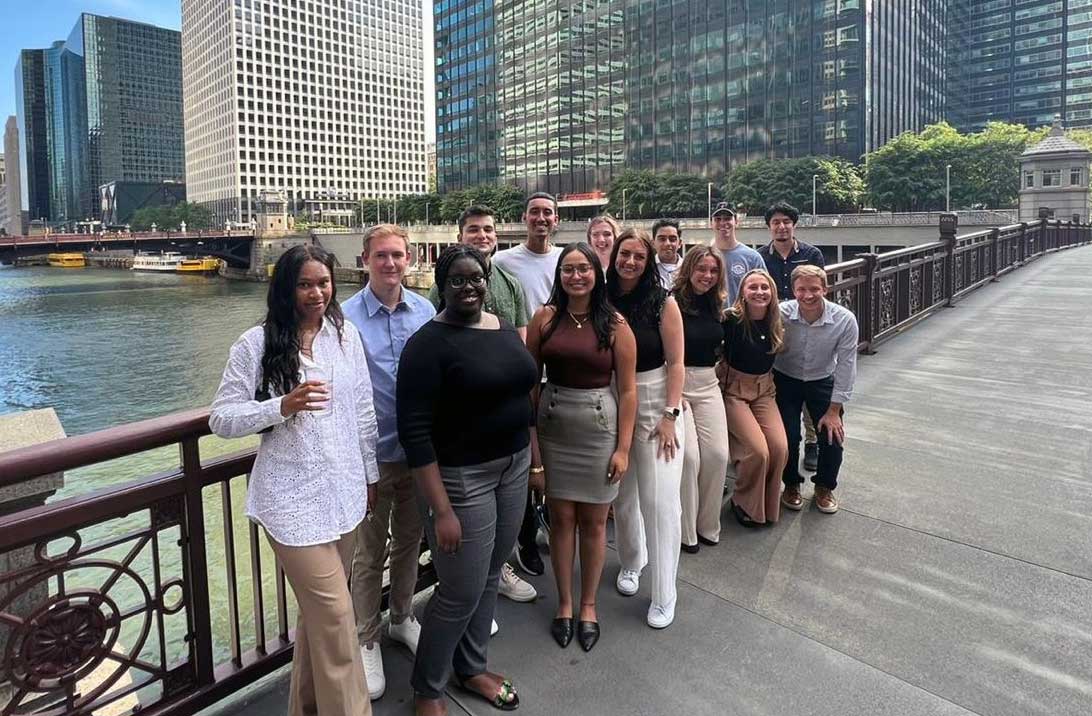 NExT Program
The NIQ Experiential Talent (NExT) Program is our new 2-year rotation program within Customer Success North America (CS NA), designed to build future leaders of NIQ by accelerating the development of client-engaging associates across CS NA; providing live client experiences, in-depth training, and impactful thought leadership initiatives. Our first class of 15 associates launched in July 2022.
NielsenIQ University
Have you ever walked down an aisle in your local grocery store and wondered why your favorite food product moved? When you're in a store, what catches your eye and motivates you to buy a certain product? The NielsenIQ University Program is a data analytics training program that allows students to explore just that by analyzing the latest consumer trends for consumer-packaged goods (CPG) manufacturers and retailers that we all know and love. NielsenIQ University Program Scholars work to solve a real marketing challenge for a major brand using syndicated data. Program Scholars also receive a stipend (exclusions apply), mentoring, professional development and direct access to internships or full-time career opportunities in the data analytics, CPG and retail industries.
Across Spring and Fall 2022-cohort graduates of the NielsenIQ University (NIQU) Program have worked with major CPG brands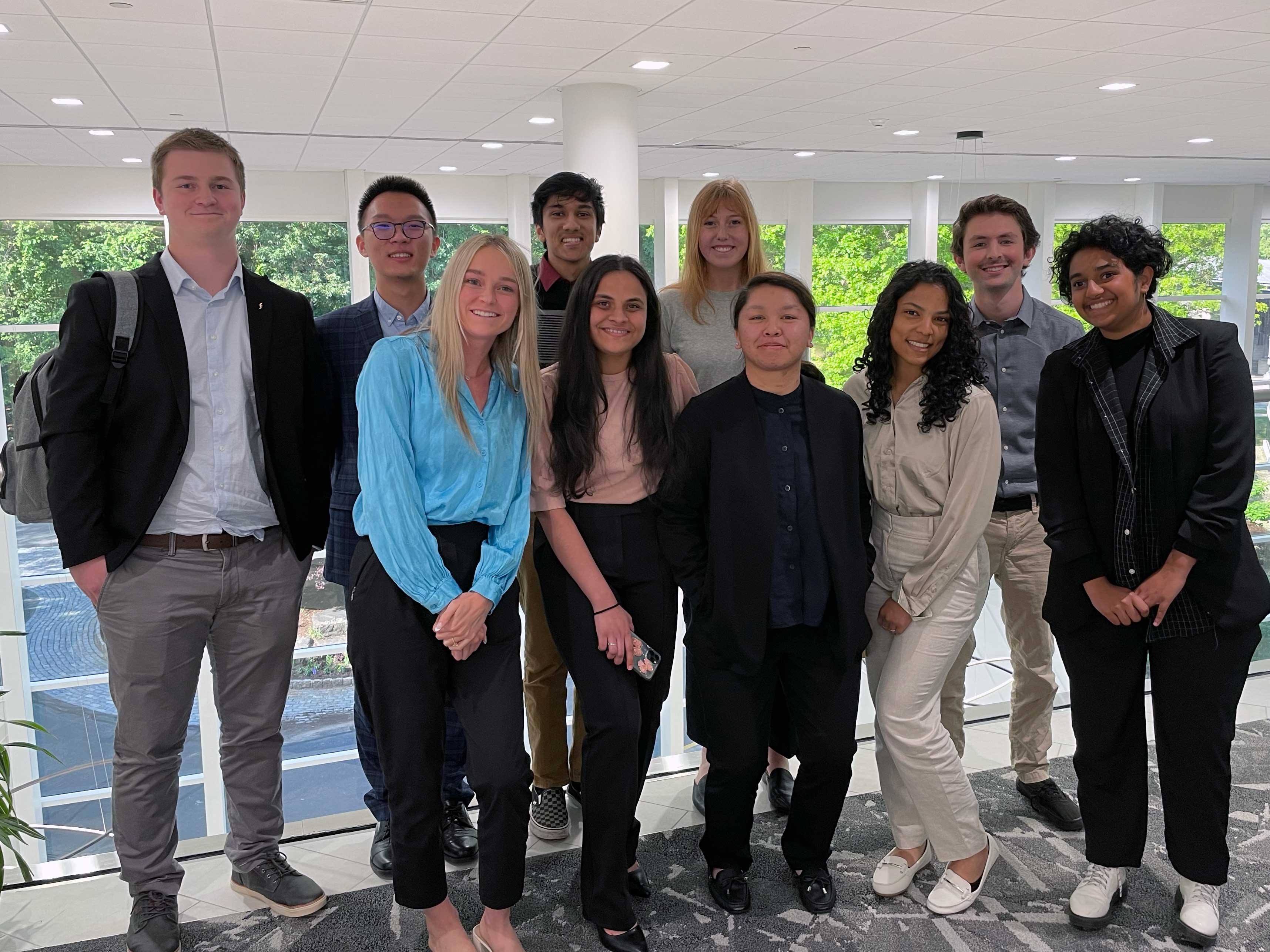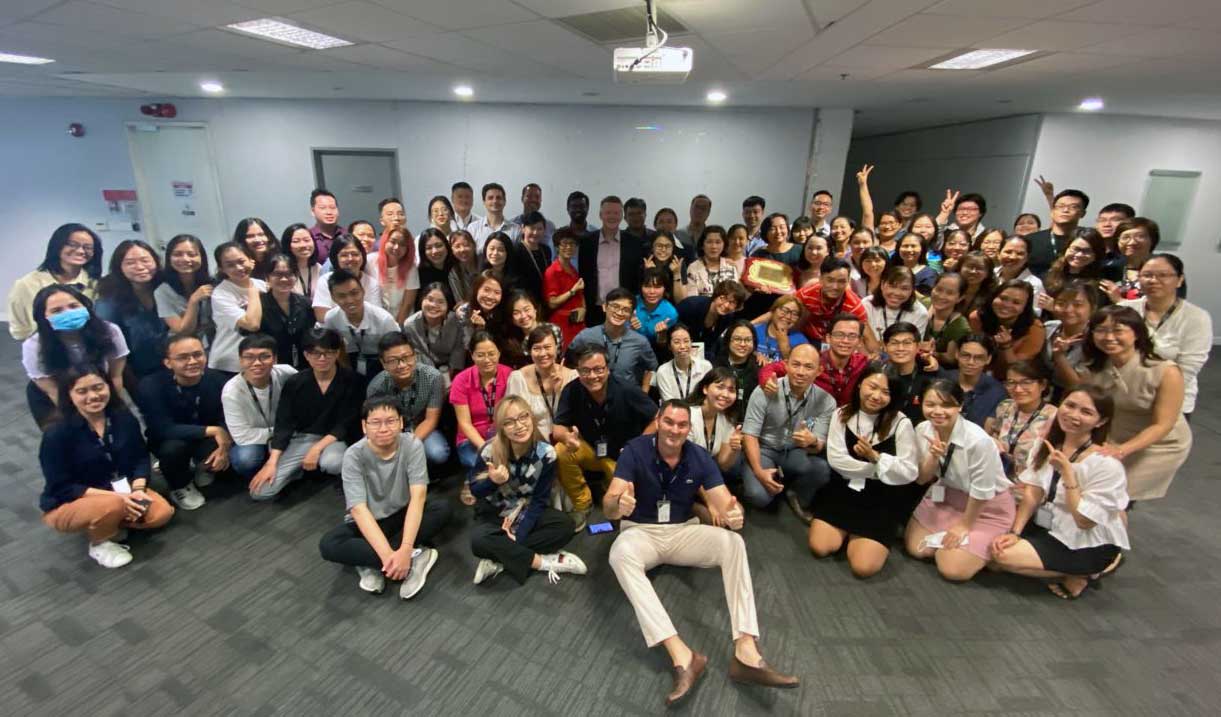 Leadership in E2E Operations (LEO)
LEO or Leadership in E2E Operations is a talent development programme that is aimed at grooming a pipeline of emerging leaders with knowledge and experience in end-to-end operations.
During the 12 months, the LEO participants will go through a series of NielsenIQ and External speaker sessions aimed to equip the participants with a good understanding of the end-to-end in Operations, (includes production processes, product overview, industry transformational journeys, financial literacy, client engagement, project management, quality etc.) functional immersions in operational areas (Input validation, Statistical Operations, Reference Data, Client Instructions, Global Solutions etc.), and high-impact project work.
By the end of the program, we expect our LEO participants to be front-runners for middle management roles within the Malaysia & India NOCs, by virtue of their keen understanding of client needs and impact, leadership skills, innovation mindset, business acumen and end-to-end view of operations.
Program alumni and employees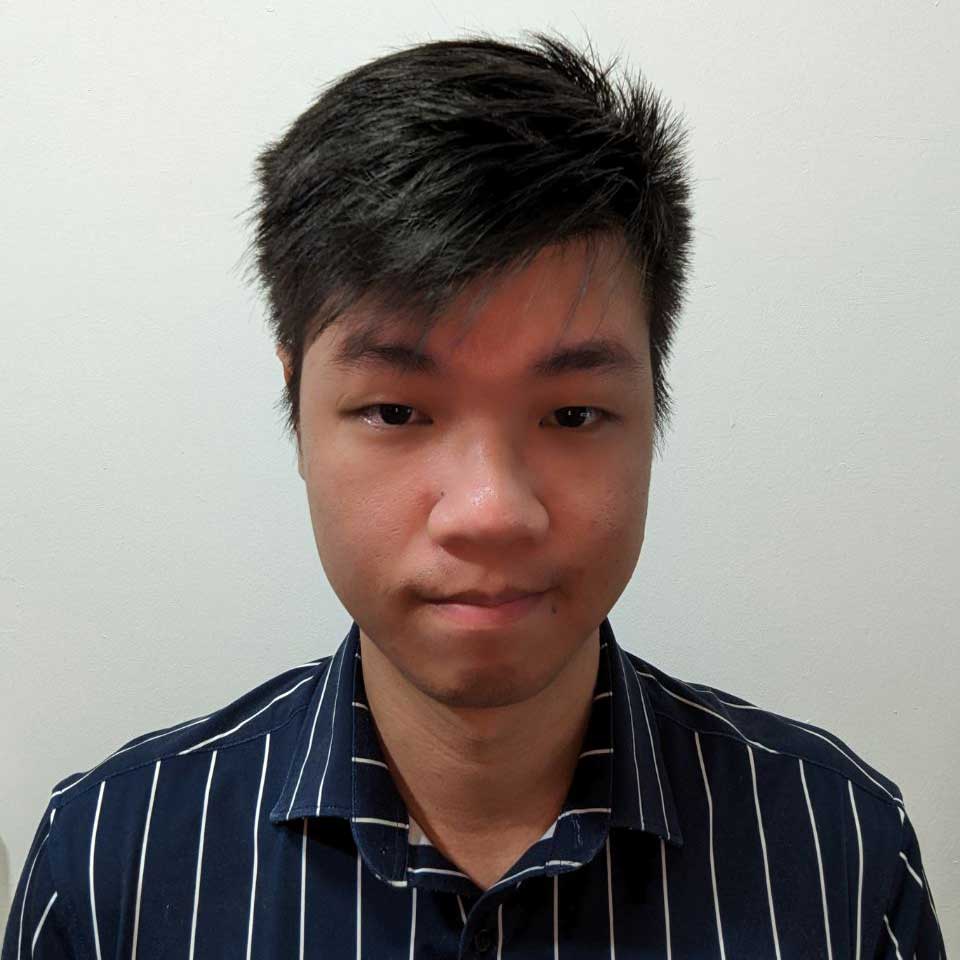 Senior Analyst
BASES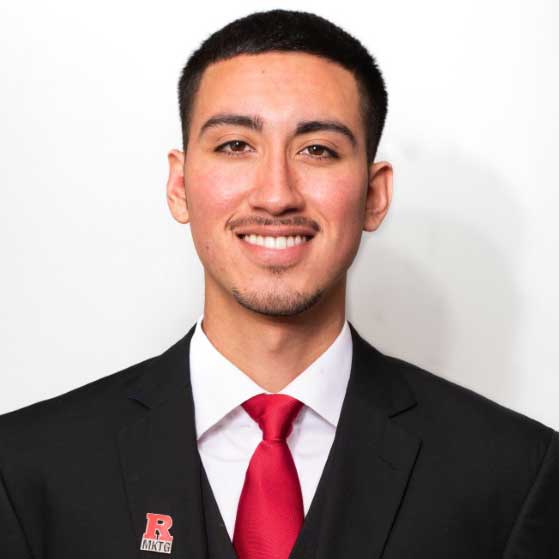 NeXT Program Analyst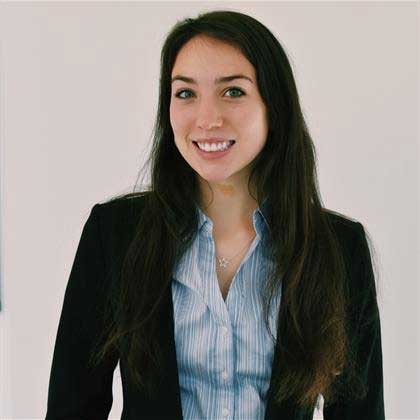 Senior Corporate Accountant, Former Financial Leadership Program Associate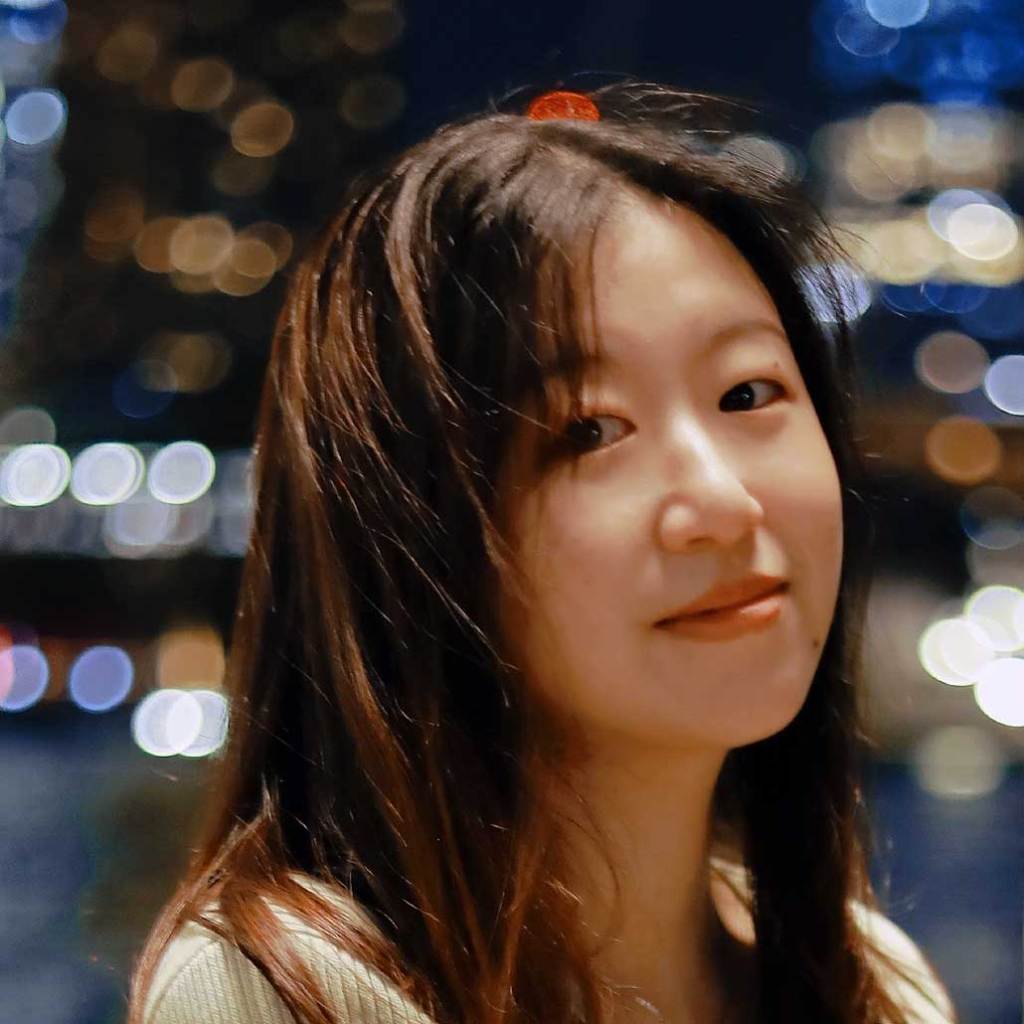 Senior Analyst, International Customer Success
BASES
In our business unit, associates assist our clients in optimizing and prioritizing their portfolio through predictive innovation insights and accurate activation forecasting. When you join this team, you will provide consultation to help our customers improve new product outcomes, identify their best ideas, develop their most compelling consumer propositions, and validate their in-market activity to fully realize trial and repeat potential.
Consumer Insights
In our Consumer Insights business unit, associates help customers connect the dots and recommend next steps. Whether it's in-store activation recommendations for retailers, brand equity building, customer segmentation communication strategies, or marketing strategy refinement, we offer customized guidance tailored to each customers' business, product, and market.
Customer Success
In our Customer Success business unit, associates drive the strategy and direction of NielsenIQ by using the NielsenIQ portfolio of data to assist our customers in anticipating their consumer needs. When you join this team, you will develop relationships which consist of listening to the customers, anticipating their needs, and galvanizing their teams to meet those needs.
Finance
In our Finance department, associates assist client service, product, and other support function teams such as communications, HR, legal, marketing, and real estate. In addition to capital investments, the Finance department monitors cash flows, accounting, taxation, audit, and mergers & acquisitions. When you join this team, you will consult business unit teams with funding their day-to-day operations while helping the company achieve long-term financial goals.
Tech and Operations
As part of our Technology & Operations team, you will fuel the NIQ engine, ensuring our clients receive data that is accurate and actionable. We're a high-energy, fast-paced team that is constantly innovating and developing new revenue opportunities for our business and launching new product set ups. Our people are passionate, enthusiastic, innovative and always seeking new and improved ways to deliver best-in-class insights to our clients – be it through design thinking, automation or AI.
Commitment to corporate citizenship
At NIQ, we aim to be a role model for others by managing key environmental, social and governance risks and opportunities across the value chain and being a lever of change that positively impacts our stakeholders, communities and the environment while creating sustainable growth.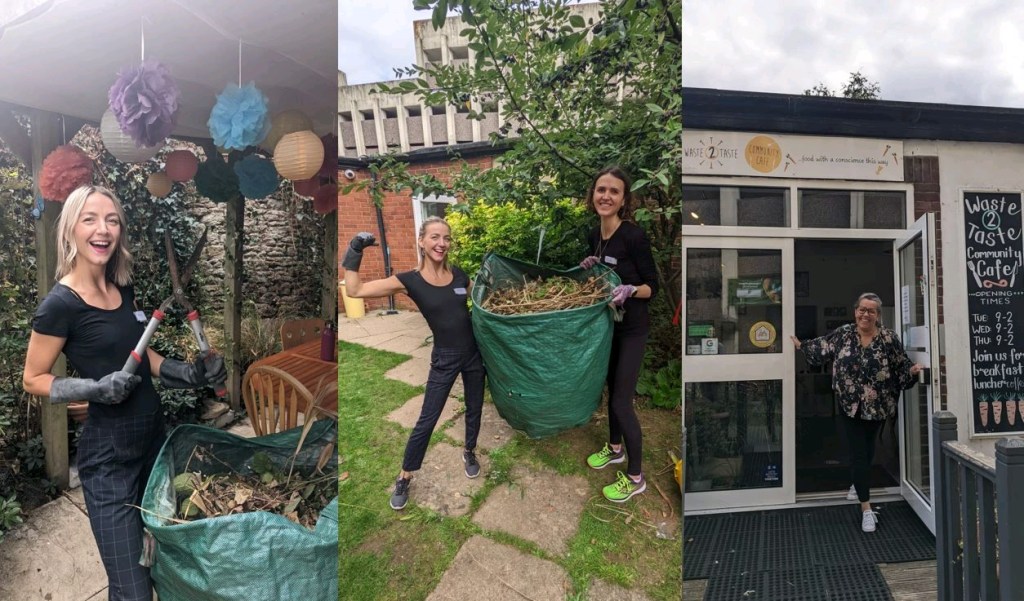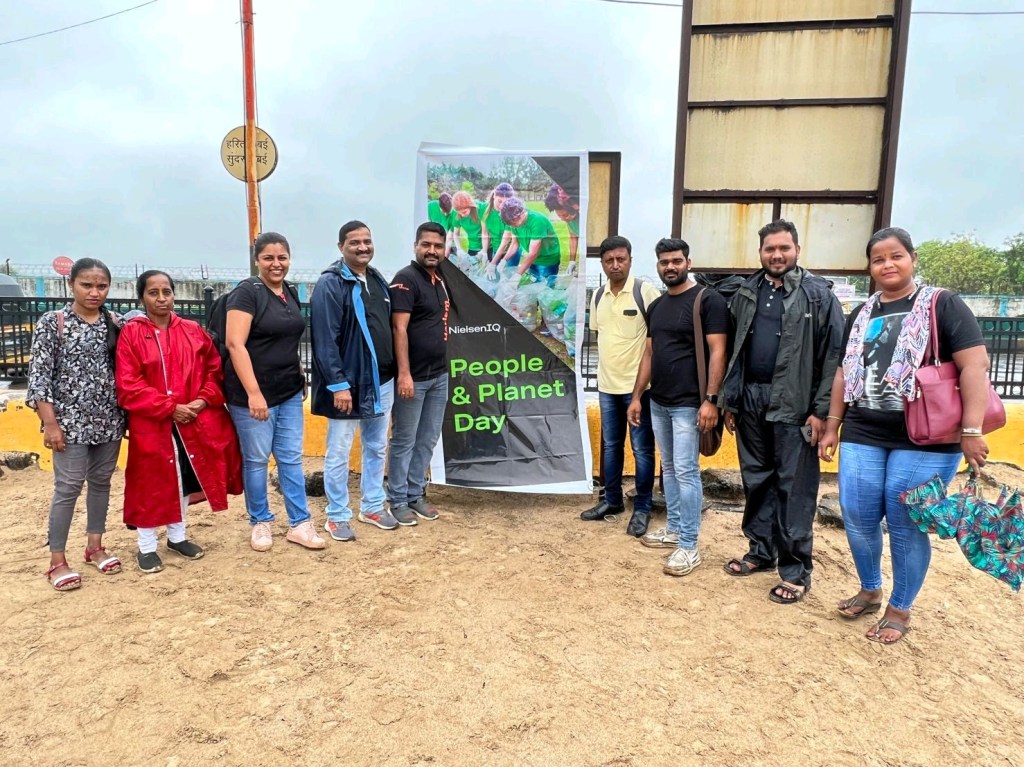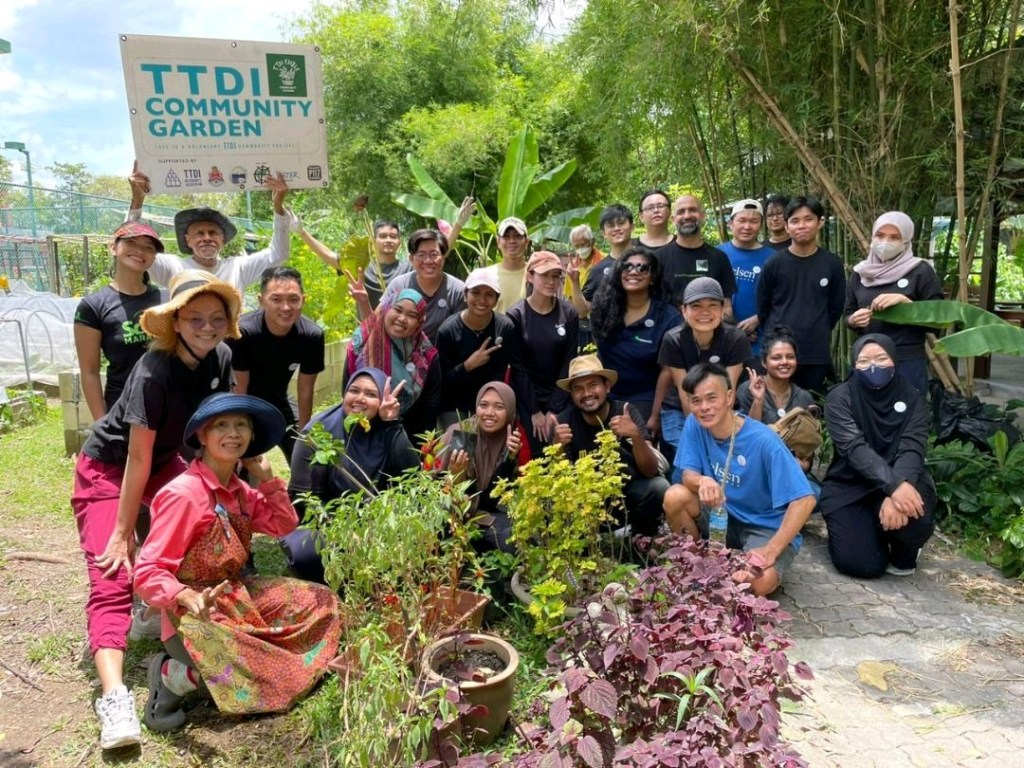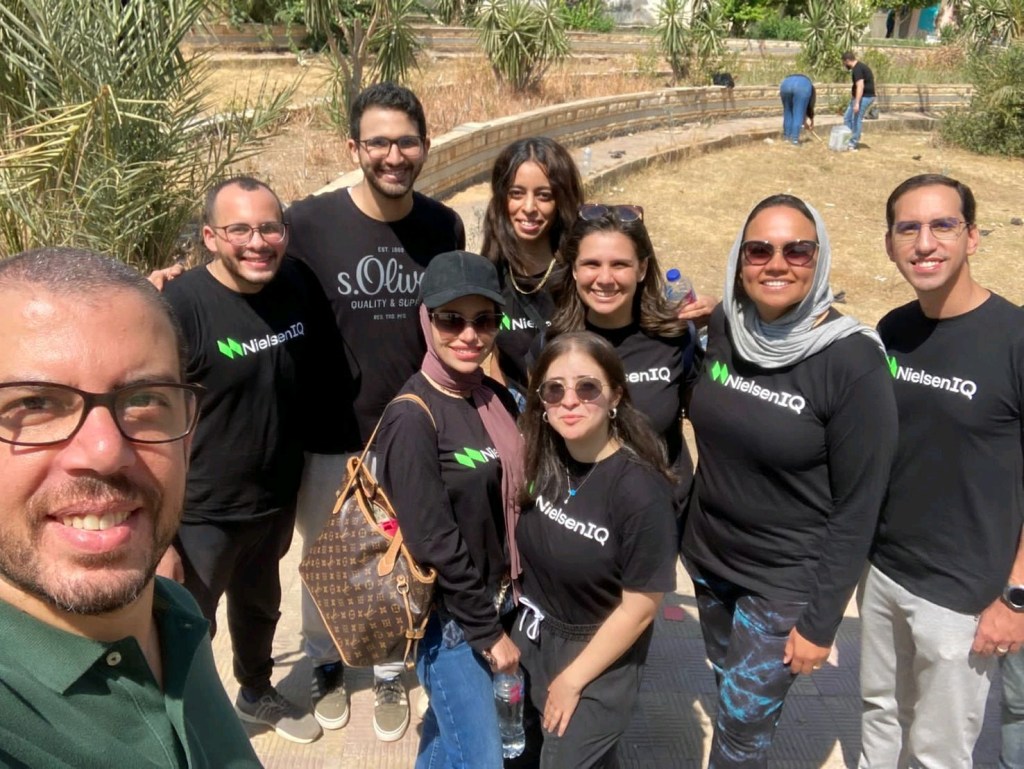 Sign up to our talent community to receive the latest updates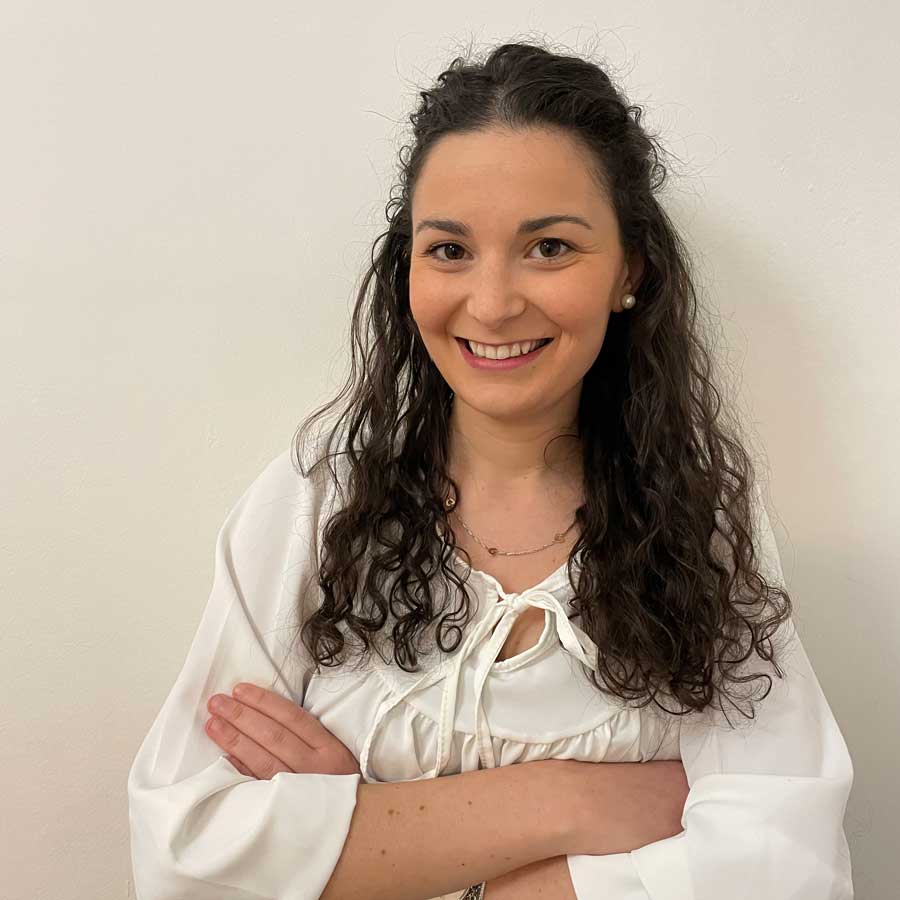 Analytic Consultant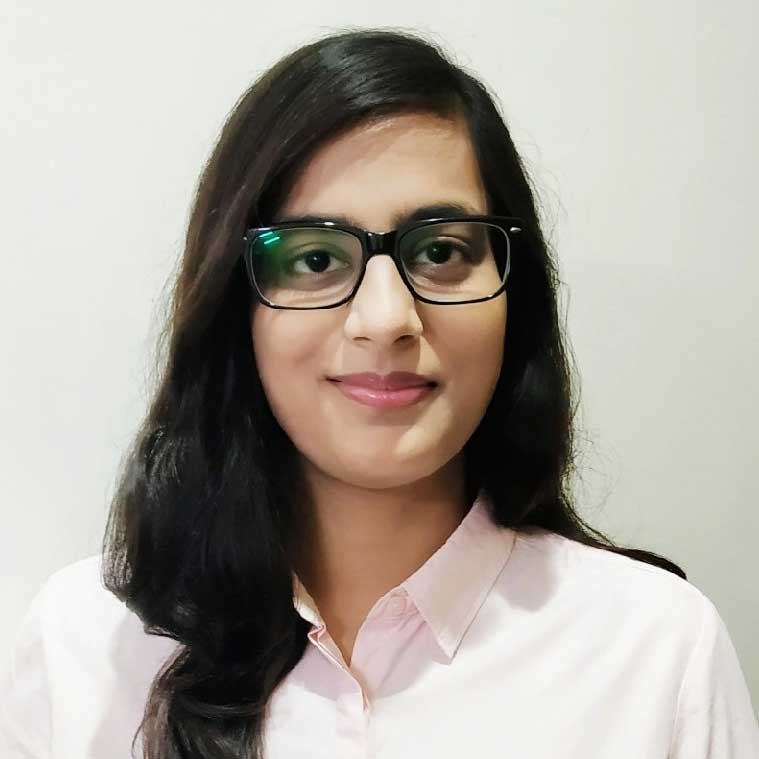 Engineer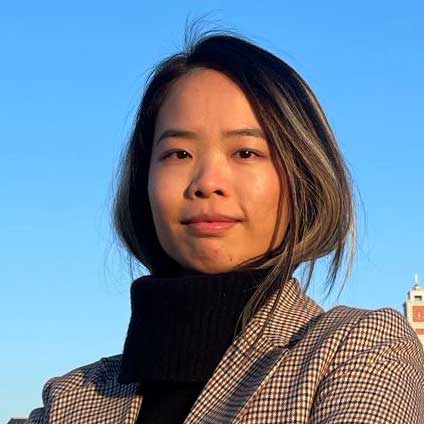 Senior Analyst
Consumer Inisights