Pre-mixed alcoholic beverages outpace beer and wine in European markets
Not too long ago, if you wanted to pair a cocktail with your meal, you'd have to add a full list of ingredients to your grocery list. Enter: pre-mixed cocktails, the new craze hitting North America and Europe creating opportunities for liquor brands to try their hand at single serve pre-mixed alcoholic beverages.
For the past three years, hard seltzer has been all the rage with brands like Pepsi and Coca-Cola entering the hard seltzer market through partnerships with Mountain Dew and Topo Chico1. The tasty single-serve cans of hard seltzer continue to captivate consumers with fruity and eclectic offerings, all the while paving the way for the splendor and convenience of pre-mixed cocktails.
Despite aisles flooding with new hard seltzer brands, pre-mixed cocktails are taking charge with brands like Cutwater and Tip Top in liquor and grocery stores in North America.2 The NielsenIQ Global Snapshot report shows that this trend isn't specific to North America, but rather solidifies the footprint of pre-mixed alcoholic beverages in other global markets, with Europe showing an 11.7% increase in sales for pre-mixed beverages from 2020 to 20213.
---
What about beer and wine?

Alcohol consumers are still purchasing their tried-and-true, single-serve beer and easy to share wine options, but there has been a shift. In 2021, Europe showed an 8.5% decrease in sales for still wine and a 7% decrease in beer sales3. Ireland, Norway, and the United Kingdom are among the European countries that saw double-digit percentage decreases in beer sales from 2020 to 2021.
---
Pre-Mix cocktails taking claim in Europe
Consumers are reaching for pre-mix alcoholic drinks across the world more than ever due to the increase in assortment but also the convenience of pre-mixed cocktails. The majority of the 21 countries that NielsenIQ Global Snapshots track show significant increases in pre-mix cocktail purchases. According to the Metal Packaging of Europe group, the convenience and easy-to-chill nature of cans is helping brands reach new, typically younger target groups while also enabling alternative and more spontaneous consumption occasions4. With the FIFA World Cup in November and December 2022, the demand for alcoholic beverages will greatly increase within the 7 European countries who have already qualified5. An event as large as the World Cup leading into the holiday season positions the alcohol market for success, with pre-mix beverages poised to take its place on alcohol aisles.
Download the NielsenIQ Global Snapshot to learn more about beer, still wine, and pre-mix purchases in 2021.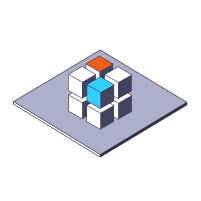 NielsenIQ Global Snapshot
---
Sources
Doering, Christopher. "Coca-Cola and Pepsico Wade into Booze amid an Uncertain Future." Food Dive, 14 Oct. 2021, https://www.fooddive.com/news/coca-cola-and-pepsico-wade-into-booze-amid-an-uncertain-future/606490/.
Hubbard, Lauren. "The Best Canned Cocktails for Picnicking, Porching, and Beach Days." Town & Country, 4 Jan. 2022, https://www.townandcountrymag.com/leisure/drinks/g35992615/best-canned-cocktails/.
NielsenIQ Global Snapshot Report, Europe, Pre-mix, Beer & Still Wine.
"Special Delivery: How Cans Are Taking over the Market for Specialist Drinks." Metal Packaging Europe, https://www.metalpackagingeurope.org/article/special-delivery-how-cans-are-taking-over-market-specialist-drinks#smooth-scroll-top.
Borg, Simon. "FIFA World Cup: Which Teams Have Qualified to Qatar 2022? Full List of All 32 Nations." Sportingnews.com, The Sporting News, 1 Feb. 2022, https://www.sportingnews.com/us/soccer/news/fifa-world-cup-which-teams-have-qualified/86nbyru9dkh41ii7s800gjwav.