Welcome IDDBA Exhibitors and Members
Big data for small businesses
Data is not a one-size-fits-all solution and it can be overwhelming with so much data to sort and digest. But in the competitive categories of dairy, deli, and fresh bakery, data and insights play a major role in influencing brand growth.
That's why we made data easy with Byzzer. It's a data and insights platform designed for small businesses looking to accelerate growth sustainably. It's easy to use, affordable and gets you unlimited access to the support you need to get started.
Unlock your complimentary account to access 3 free reports that will give you insight into where you are now and where you need to go. Byzzer can help you:
Win over more retailers
Gain more in-store presence
Increase ROI
Optimize pricing and promotions
Drive product innovation
Strengthen shopper loyalty
Don't let your growth turn sour!
Sign up for your free account
Sign up for a free Byzzer account to get 3 free reports including category and brand trends, top 10 lists, and competitor comparison as well as a weekly email alert for your category and brand on pricing, market share, or market performance.
Is your brand the cream of the crop?
To lead a category, you need to understand it. We have you covered with our complimentary downloads of dairy, deli, and bakery market overviews.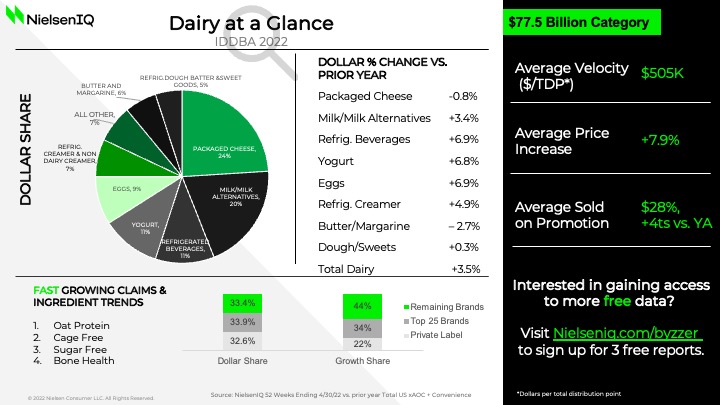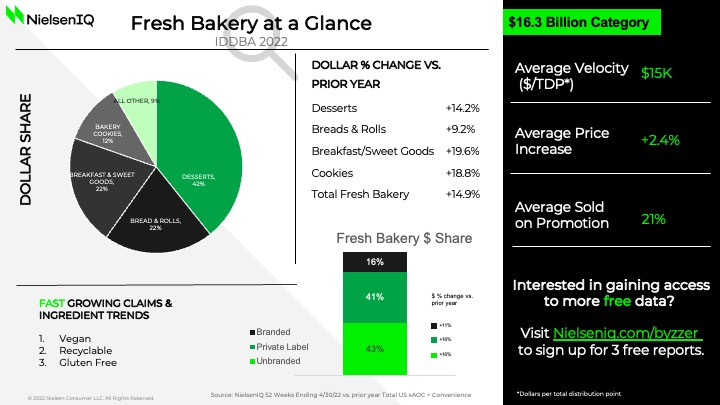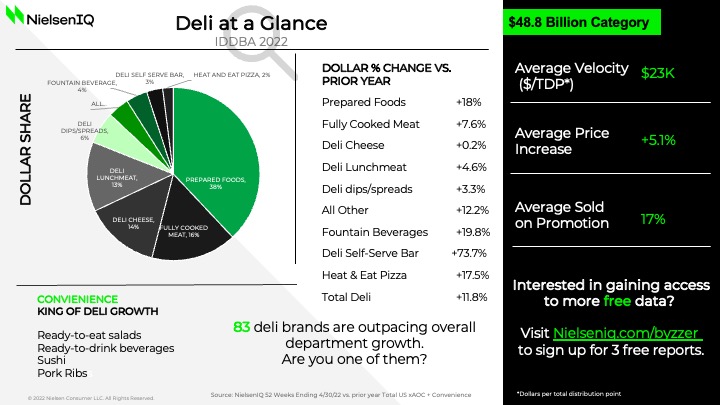 Contact us to learn more.