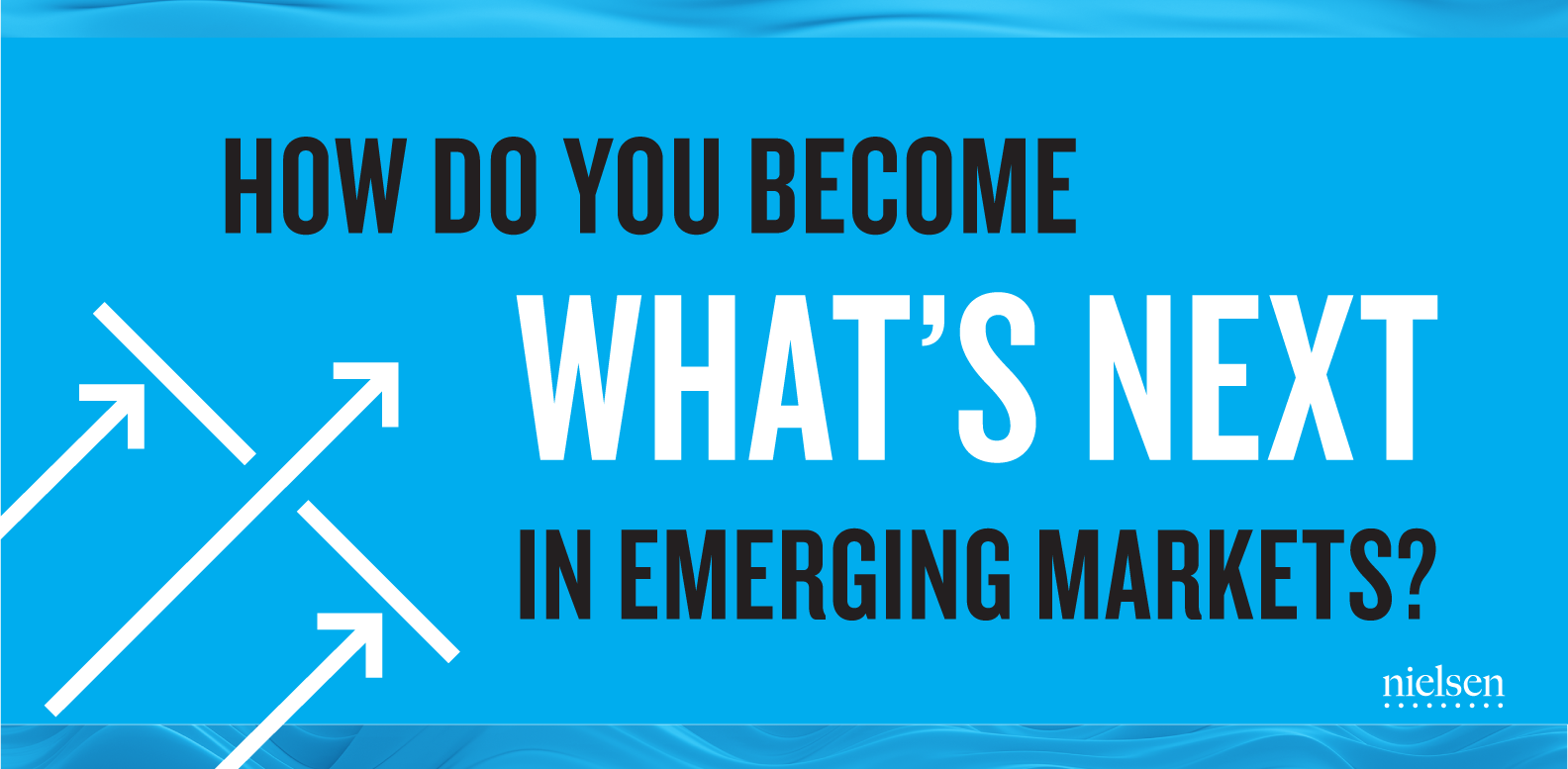 Over the past 10 years, emerging markets have ignited the global economy, contributing more than 80% to its economic expansion (1). Today, fast-moving consumer goods (FMCG) products sales in these Nielsen-measured markets consistently perform a remarkable two to four times better than their developed market counterparts.
That doesn't mean that success is guaranteed. In markets where growth has been easy in the past, the shadows of competitors are now looming. Meanwhile, other markets remain tougher to crack open—and don't always reward the first to market.
"Many of our clients are finding that their emerging markets strategies and tactics must change faster than in the past. Emerging market consumers and competitors are becoming more savvy, more agile, and innovative. To win today and tomorrow, you must be constantly evolving your strategy to reflect new market realities." Pat Dodd, President, Growth Markets
It can be difficult for companies to guess where growth is heading, understand how consumers will change, which market to invest in, and what trends to watch.
To gain a better understanding of the trends behind emerging market growth and identify potential opportunities outside of developed markets, we chose to examine two notable categories within the FMCG industry—beer and snacks—in the new Nielsen report, What's Next in Emerging Markets.
"Beer and snacks aren't just fun. They're lead indicators of continued buying preference outside of essentials. Beyond that, the countries highlighted have macro-economic conditions that suggest a favorable environment for growth." Regan Leggett, Executive Director Thought Leadership.
Using these categories, this report provides compelling evidence that Brazil, Vietnam, Argentina, Ghana, and Côte d'Ivoire consumers are increasingly willing to spend.
"We created this report to help retailers and manufacturers uncover major pockets of growth and to help them understand what's happening next in their category, global trends to watch, and how their emerging market consumers and opportunities may change in the coming years." Pat Dodd, President, Growth Markets.
Opportunities abound in emerging markets to capitalize on global beer trends, such as premium, craft, ciders, and flavored brews. That's because beer category sales in emerging markets have historically followed global trends. In Ghana, for example, consumers are swapping malted beverages and lagers for new fruitier, flavored beer categories like shandies and" beer-like drinks"(2), which appeal to those who may not like a traditional beer taste. These categories are in the lead, growing at 51% and 21% in value sales, respectively.
Consumers are craving snacks all around the world. In 2017, the snacking business grew nearly $3.4 billion USD all around the world. The uptick in snacks has been driven by affordable offerings from local manufacturers. In fact, in Argentina since 2016, local manufacturers' snack sales have grown double digits while global players show low growth (47% vs 2%, respectively).
---
Notes
International Monetary Fund
Categorized as ready-to-drink beer mixes in Nielsen's retail measurement data