Multiple variables will impact consumption
After a challenging 2021, the Polish market was set for a post-COVID recovery. Key impacts related to COVID-19 have become the new reality for Polish shoppers. However, the impact of global geopolitical events and runaway inflation have dampened consumers' positive economic outlook, along with FMCG sales.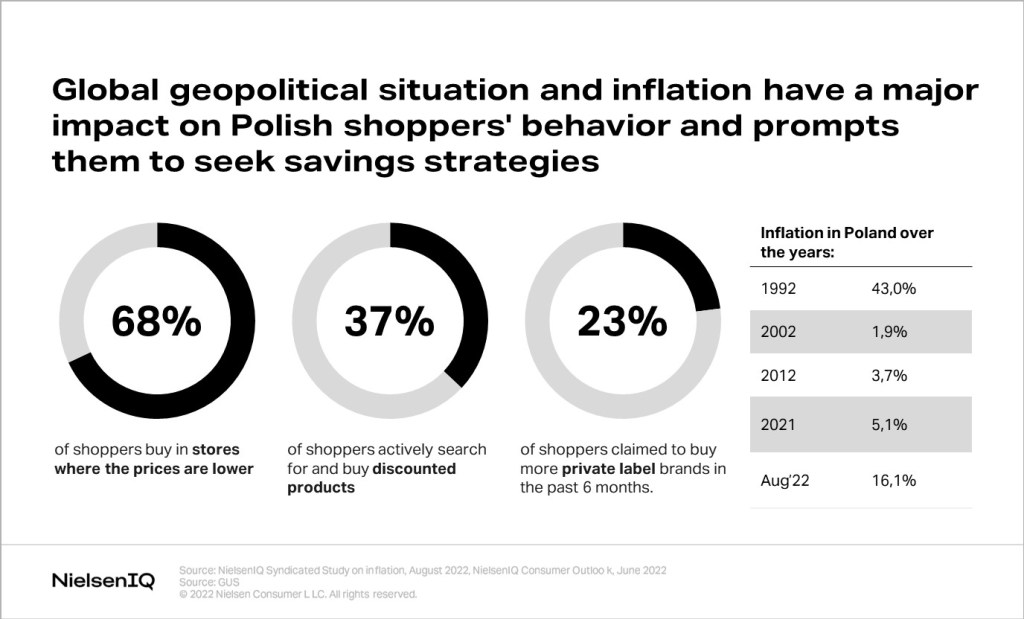 Food and fuel supply shocks, population migration, economic constraints, and rising interest rates have all heavily influenced consumer purchasing decisions.
In this environment, "normal" consumer behavior has changed. Most shoppers expect their grocery spending to be different than six months ago. Faced with higher prices as well as economic instability, shoppers are paying close attention to what they put in their shopping baskets. They are looking for opportunities to reduce spending and make trade-offs.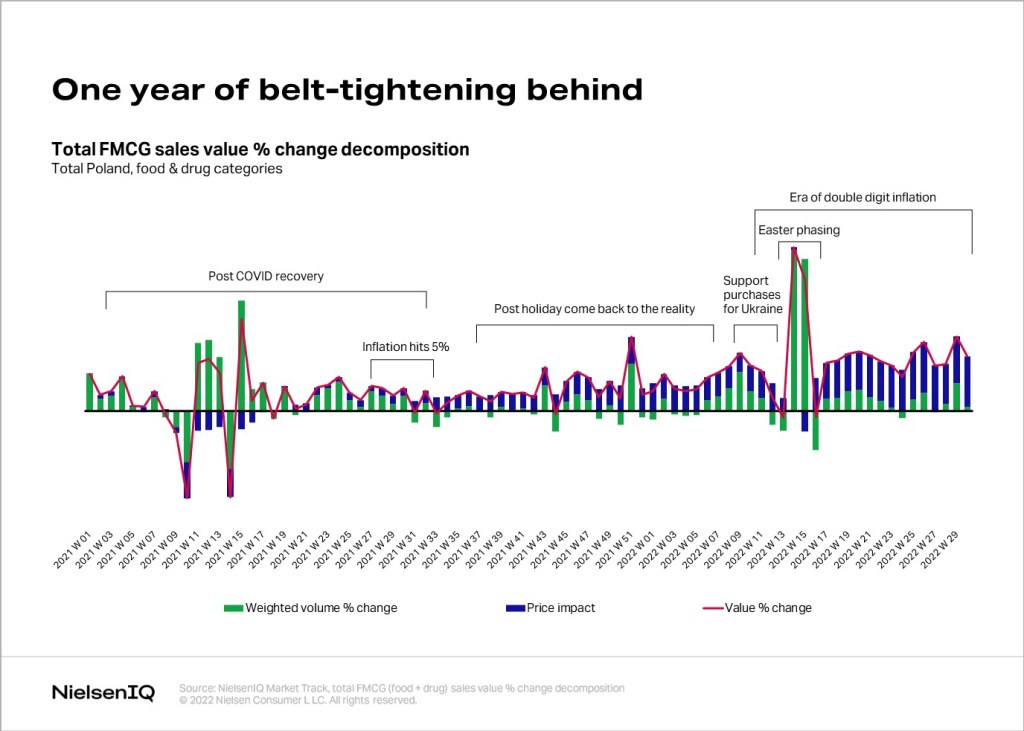 ---
Change in consumer priorities and preferences
Impacted by these changes, consumers are not only being more mindful of how much they spend and what to prioritize, but they are also shopping differently. They believe the way to combat inflation is by embracing a selective mindset.
On average, consumers are using several strategies to manage grocery expenses, from selecting lower-priced products from their preferred brands to monitoring the cost of baskets and shopping online.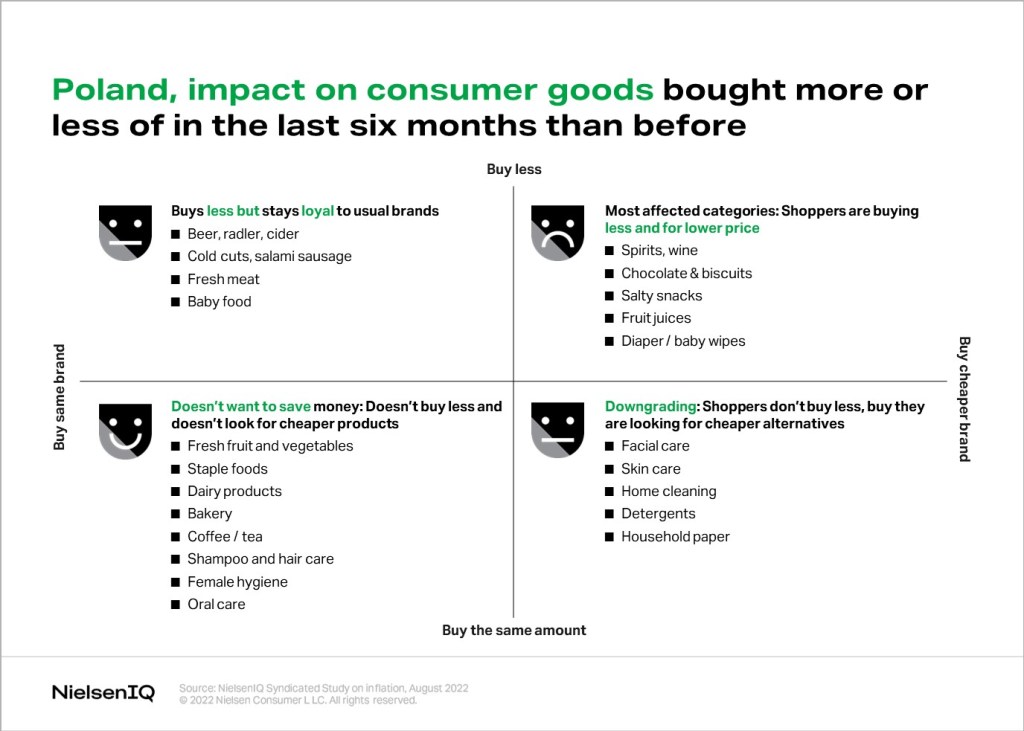 Recent research shows that consumer preferences and priorities are more dynamic than ever. According to NielsenIQ's 2022 Consumer Outlook survey, 37% of polish respondents have re-evaluated the importance of many aspects of their lives, which affects purchasing decisions now and in the future. Twenty-five percent of shoppers have completely changed life priorities compared to 2019
---
The big bets shaping the future of consumer goods in Poland
The last six months have forced accelerated investment in areas like e-commerce, delivery, and digital tech adoption. Where are companies investing money, time, and attention? While recognizing that there are hundreds of different areas of investment and innovation taking shape, NielsenIQ identified 18 popular areas of investment, reflecting a curated selection of global big bets shaping the future of consumer goods and retail.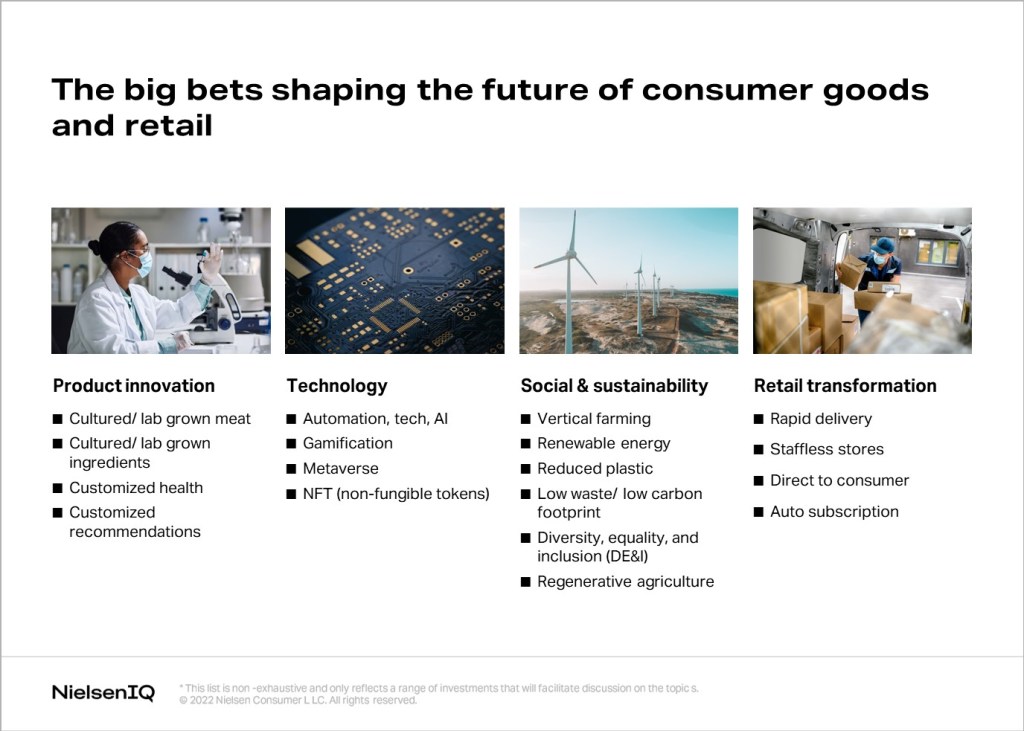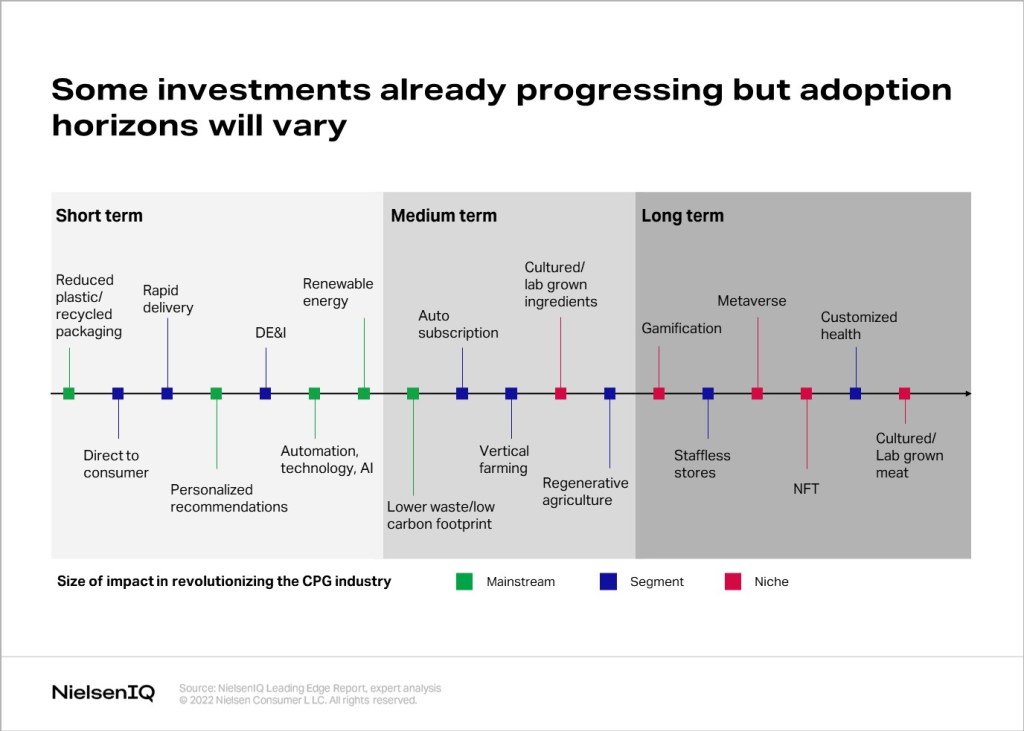 NielsenIQ's global consumer survey revealed that the investments that aligned with sustainability consistently ranked the highest in the Polish market. These sustainability investments included reduced plastic, recycled plastic, lower waste, and renewable energy. Consumers are serious about sustainability, demonstrating a strong acceptance toward sustainability-focused programs as well as a high willingness to purchase related products.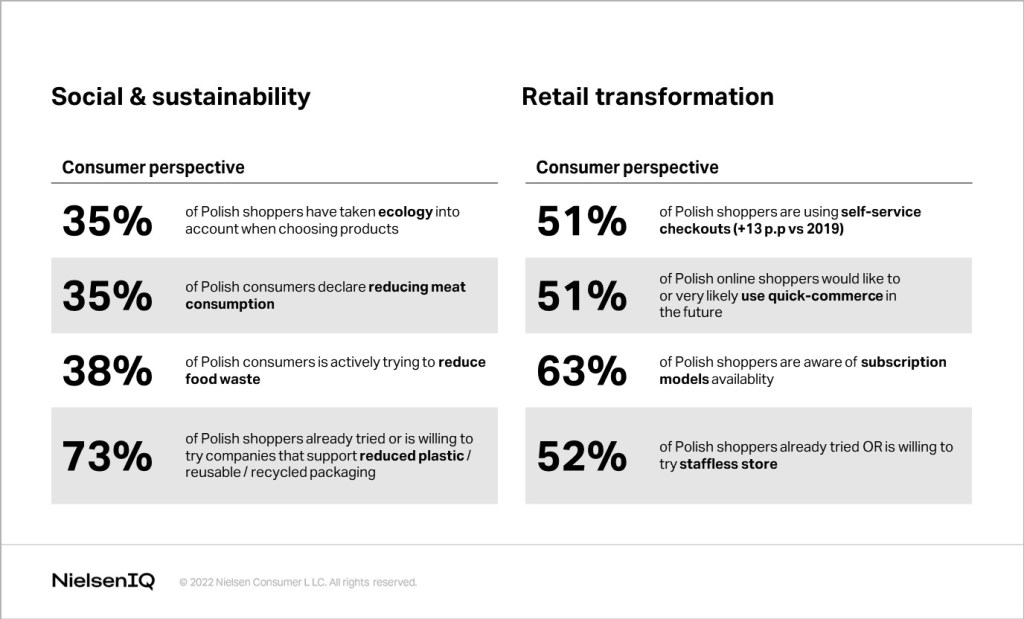 The survey results also indicate that direct-to-consumer (DTC) models have widespread positive consumer acceptance among Polish consumers. DTC models sprang to prominence in the past two years as pandemic-induced behaviors and homebody lifestyles provided more opportunities for trial and adoption.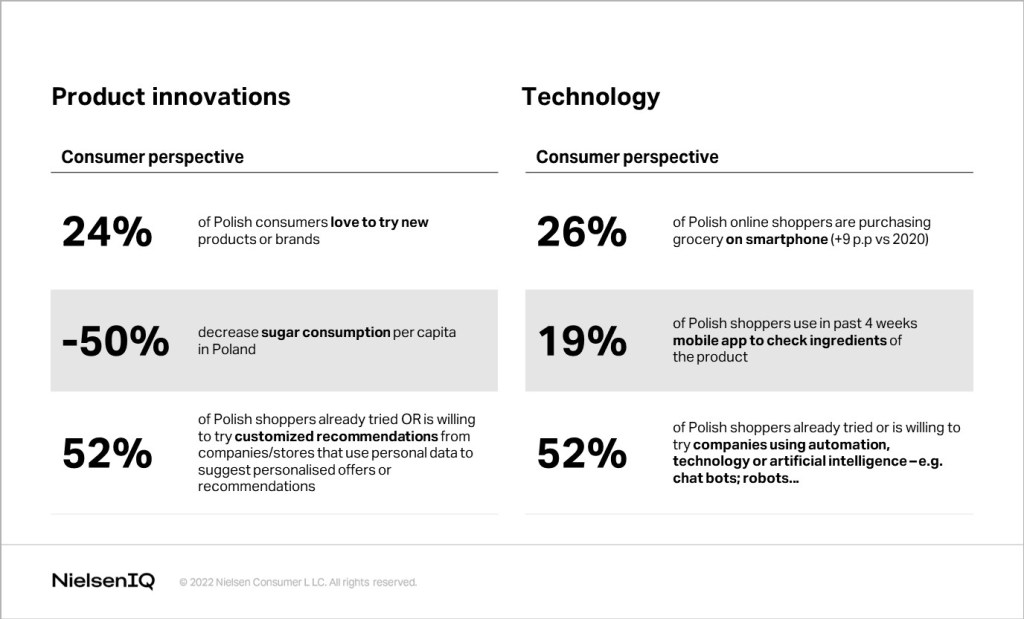 ---
What lies ahead
Undoubtedly, life will not return to how it was two years ago. FMCG players are revisiting expectations for economic growth in 2022 and beyond. Businesses are reinventing their portfolios and forging new strategies to navigate the new needs, priorities, and preferences of a changing consumer landscape. When considering these investment areas, businesses should ask questions like:
Is my business prepared for the changes occurring in the current geopolitical and economic climate that may be unavoidable in the long run?
What are the changes in consumer behavior compared to previous years?
Which investments have a better fit with my current portfolio compared to the vision of my future portfolio?
Does our corporate strategy have a longer-term plan? Is my company looking at our business and the impact these longer-term investments may have?
What processes will have the greatest impact on the FMCG industry in the future?
In the context of present challenges, we want to find new solutions and more effective answers to the crises we face today. Watch our latest webinar "The past, present and future of FMCG in Poland" (recording is available in Polish), in which NielsenIQ's experts talk about current changes and new perspectives in the FMCG industry.