How will upcoming Deal Day CPG sales compare to the July Prime event?
We'll be watching to see if more aggressive promotions can help match or surpass sales from July's Prime event (which historically drives higher sales than the October event), but an early read of the data shows that most consumers are approaching Deal Days and the whole holiday season with savings in mind — 85% of US consumers surveyed are looking to spend less or the same amount as last year during Deal Days.

With an ongoing cost-of-living crisis, consumers are highly motivated to cut costs and take advantage of deals — 23% of US consumers surveyed stated that they depend on deal days and sales because they are unable to pay full price for products.
This could be the year we see more shoppers follow through on intentions to shop earlier for the holidays as a savings strategy — one that could ultimately boost October Deal Day sales.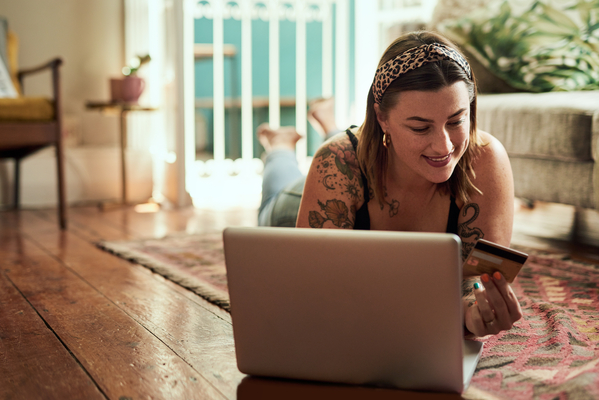 Get the full Prime Pulse
For more expert analysis and a full recap of the upcoming Prime event, visit NIQ's Prime Pulse.
---
How many consumers are planning to shop during Deal Days?
The groundwork appears to be laid for a successful Deal Days Event, given high levels of consumer awareness and intent to shop.
Our survey found that 62% of respondents were aware of the upcoming October event, and 56% of those surveyed who were aware of Prime Day expressed their intent to make purchases during the event.
A considerable number of respondents remained uncertain about their participation, falling into the "don't know yet" category. The quality and personal relevance of deals available will be a critical factor for economizing consumers.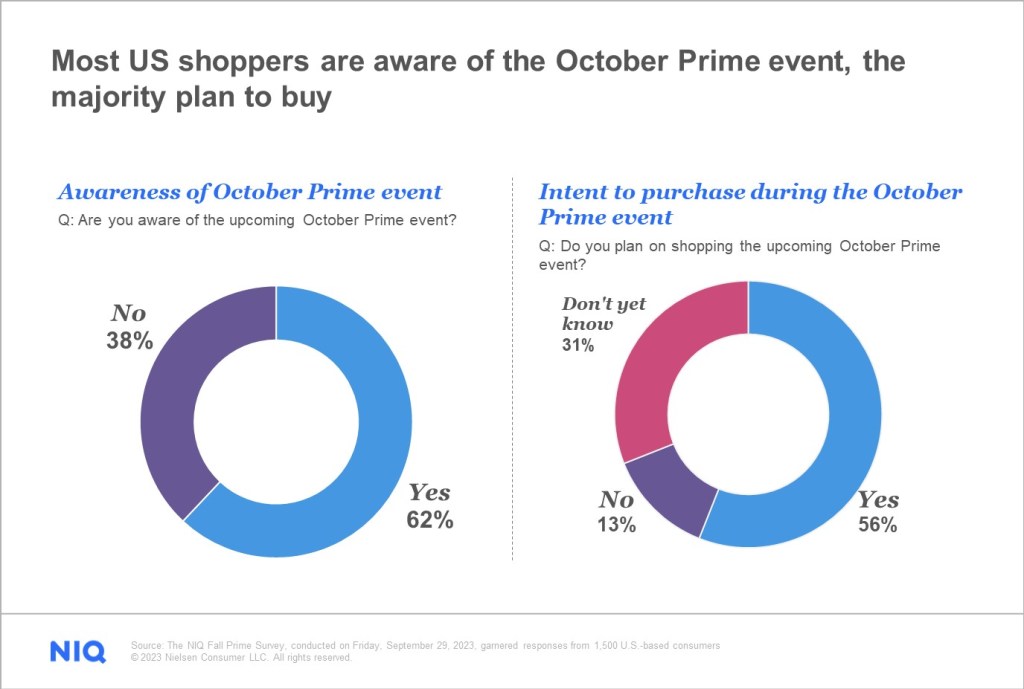 ---
Will consumers shop Prime for holiday gifts as a savings strategy?
NIQ's survey shows that approximately 58% of consumers intend to buy Christmas gifts during the event, whereas only 31% remain uncertain.
As we mentioned before, when shoppers report intentions to spread holiday shopping across the season, they don't follow through in significant numbers.
However, the current state of the economy could change this dynamic — more than 25% of US consumers surveyed stated that they will be depending on Deal Days to meet their holiday shopping needs this year — and ultimately benefit from sales across a wider range of categories during October's Deal Days.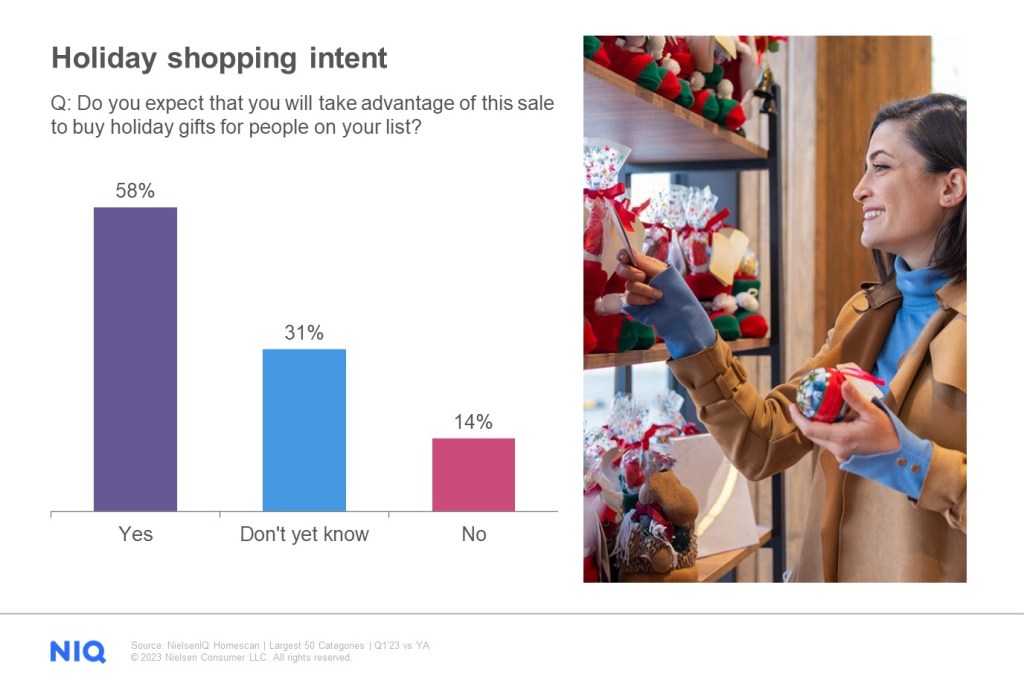 ---
Will Halloween have a bigger impact on sales this year than last?
When it comes to Halloween supplies, the interest and intent to buy is notably low. Just 38% of consumers said they plan to stock up on Halloween Candy during the upcoming Deal Days.
The comparatively low sales lift the Candy and Gum category received during the 2022 October Deal Days represents an opportunity for different marketing approaches to certain product categories. We'll be watching to see if Candy manufacturers can collaborate with online retailers to drive a more substantial lift this year.