How are dupes affecting Cosmetics sales?
In an analysis of both affordable cosmetics brands (duper) and higher priced brands that tend to attract imitators (duped) experienced a surge in both dollar sales and buyers between July 2022 and July 2023, indicating that both types of brands can coexist in the category.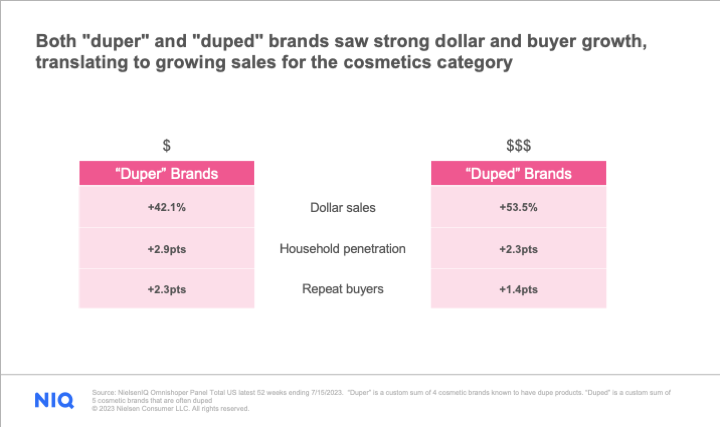 Online searches for beauty dupes are also on the rise according to trend forecaster Spate — online searches of "dupe + skin care" are up +123.5% and "dupe + makeup" searches are up +31.0%.
The popularity of dupes can be partly attributed to persistent inflation —consumers want products with price points that won't strain their budgets. This rise in popularity hasn't diminished demand for beauty products overall; 77% and 60% of consumers expressed a steadfast commitment to purchasing skincare and makeup, respectively.
Dupes are ideal for consumers who want quality products, at a more affordable price. In fact, affordability is the main driver for consumers to choose a dupe. In a survey conducted by UK retailer Dupeshop, 44% stated that they purchased dupes because they could not afford high-end products. 27% stated they purchased dupes because of the high value for money. 23% stated they purchased dupes because they don't believe purchasing high-end or designer beauty products are worth the high prices. In these inflationary times, affordable, quality products are a benefit to the category.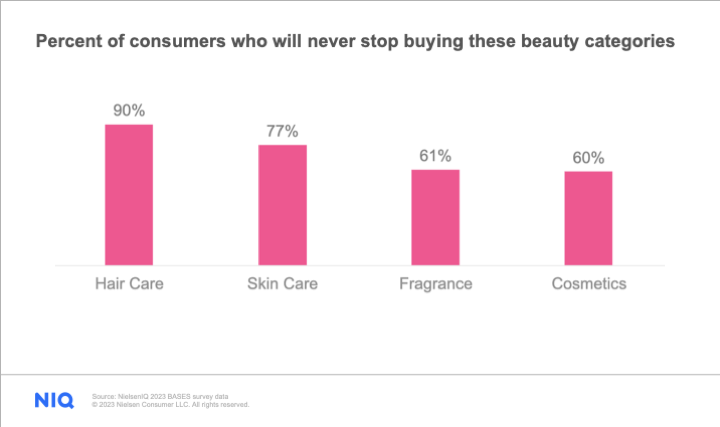 Building on the affordability factor, dupes also encourage trial of new categories by lowering the cost of entry. When consumers purchase a niche category (like primer or setting spray) for the first time, they're more likely to experiment with affordable products, then trade up in the future. Lower-cost-to-entry products that are still good quality help to expand consumers' beauty regimens. In fact, according to the Dupeshop survey, 98% of shoppers stated that discovering dupes has expanded their beauty routines.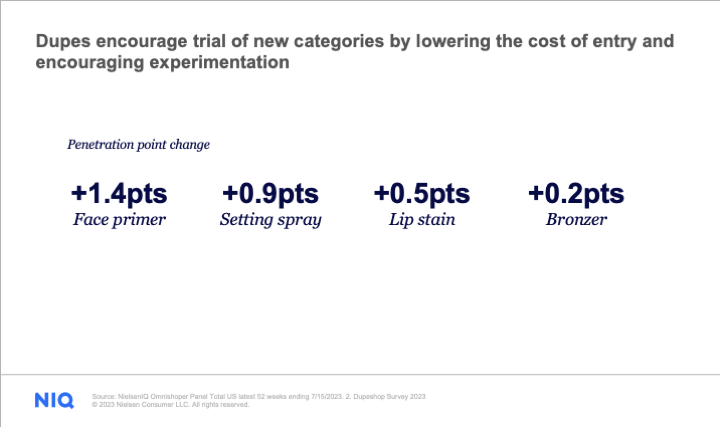 The presence of beauty dupes may be controversial, but the data shows that they have their place in the category. Having quality, affordable alternatives is important for meeting the needs of consumers. Their presence doesn't take away growth from higher priced brands and they serve as both affordable alternatives and a point of entry to beauty categories.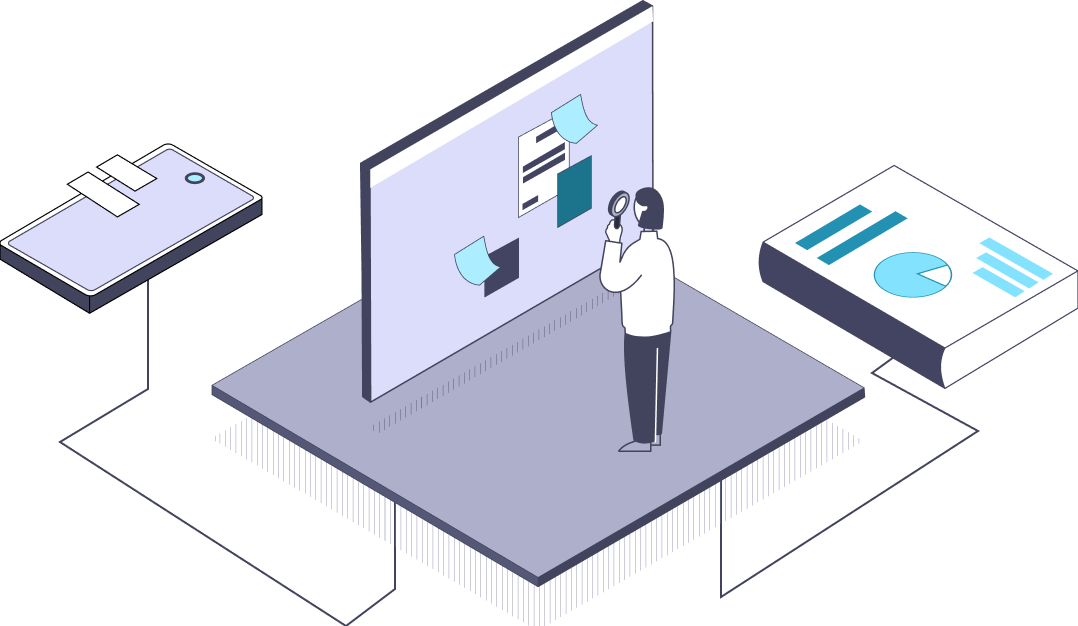 Download the full report
For more on beauty dupes, check out the full report.