1. Choose wisely: Pick the right holiday promotion to capture consumers' share of wallet 
Retailers and manufacturers invest heavily in promotions and price reductions during banner festive events. In Chinese Mainland, for example, promotions increased by 17% in 2020 during Lunar New Year compared with previous weeks. While these promotions are among the most effective ways to drive sales, they can sometimes result in "promotional wastage"—in which brands lose money because of ineffective promotions.
The truth is, there is no one-size-fits-all approach to holiday promotions, as consumers respond differently to deals across categories. In China, for example, personal-care categories such as facial cleansers and toothpaste see more sales uplift when they're promoted in a bundle pack; the same isn't true for crispy snacks, which tend to do better when sold at a discount.
Therefore, in order to capitalize on festive sales, brands and retailers must rethink their promotional strategies. It's more critical than ever to promote the right products using the right mechanics at the right price to better meet the needs of shoppers.
---
2. Promote safer ways to celebrate with themed household products
Whether the pandemic is subsiding or growing in a given region, our attention to health and cleanliness is now always top of mind. As consumers are focused on protecting loved ones during holiday gatherings , manufacturers and retailers should consider promoting single-serve and disposable products.
While holiday-themed napkins are a staple, what about Easter-themed surface wipes? Or why not cross-promote sanitization materials with snack foods? By encouraging consumers to make the new rituals of disinfection fun via themed hand sanitizers and cleaning supplies, brands and retailers can tap into a now-commonplace habit.
---
3. Healthy snacks keep guests feeling good
Though parties and gatherings are traditionally when the calories pile up, hosts can alleviate anxieties around gathering by serving healthier snack items. In general, more consumers are becoming interested in eating healthier to balance out the stress eating they may have adopted during the pandemic.
Think of promoting healthier options that strengthen the immune system, such as avocados or multigrain and vegetable-based salty snacks. Different varieties of hard seltzer—a fast-growing trend in many markets—could also be considered for promotion, as they offer lighter alternatives with fewer calories or less alcohol by volume.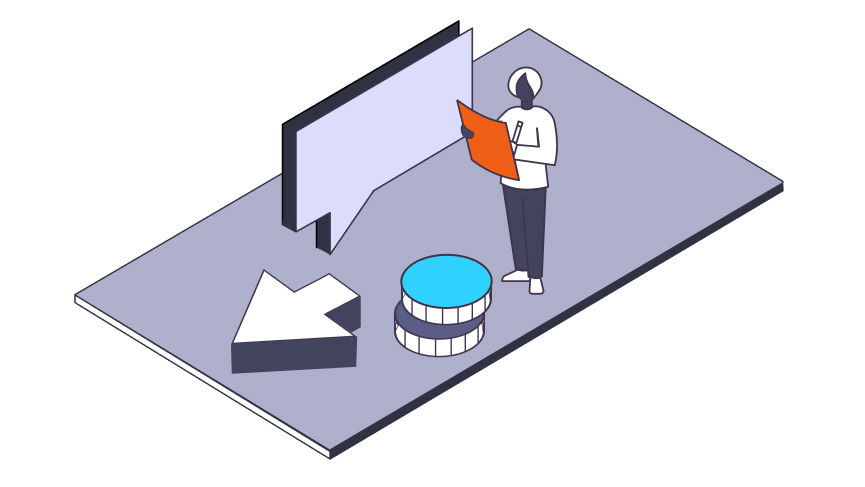 Stop losing on price and promotions
Win share of wallet and drive profit for your business by deploying the right pricing and promotion strategies.
---
4. Smaller gatherings offer a big variety of promotional options
As families avoid crowded restaurants for celebratory dinners, there has been a rise in in-home consumption and home-cooking occasions. Limits on crowd size will also impact the sale of party favorites, such as alcoholic beverages, chocolates, and desserts. In these cases, consumers with freed-up budgets will choose quality over quantity, thereby favoring premium brands.
Spending habits will also differ between two consumer groups: constrained consumers, who have been financially impacted by the pandemic, and insulated consumers with moderate to higher incomes, who've experienced minimal or no employment impact as a result of COVID-19.
Constrained consumers will gravitate toward economical pack sizes, attractive promotions, and deals, while insulated consumers may choose to indulge even more, thus seeking more-premium items. As such, this year presents a unique opportunity for manufacturers and retailers to cater to shoppers on both ends of the income spectrum.
---
5. Cater to the savvy splurger: Deal-seeking consumers looking to spend
While a portion of consumers may be shopping on constrained budgets due to the economic impact of the pandemic, insulated consumers will likely be taking the opportunity to treat themselves during festive seasons by splurging on premium products. However, even some indulgent categories, such as beer and chocolates, can be highly promotion sensitive for a "savvy splurger," or someone wanting to indulge while still getting a deal.
In Malaysia, beer and shandy are among the categories that see an uplift in sales when promoted during Lunar New Year. However, our data shows that the chocolates category is typically underpromoted in Malaysia, with less than 50% of chocolates sold on promotion during the festive season. Because chocolates are one of the most price-sensitive categories during Lunar New Year, there's significant opportunity for incremental sales growth that retailers and manufacturers could capture if promoted optimally.
Price cuts are not the only promotional mechanism that works. Bundle packs, including volume-based promotions such as two-for-one deals and gifts with purchase, are also popular among festive shoppers. Manufacturers and retailers can explore such promotions when it comes to premium gifting categories, as insulated spenders may have more discretionary income to spend due to scaled-down parties.
---
6. Re-examine your e-commerce strategy
Logistics have improved to help brands and retailers cater to omnichannel shoppers, while trust in e-commerce has grown significantly. Retailers and manufacturers should capture online festive shoppers by ensuring product availability within popular holiday categories—and by offering them at attractive price points and promotions.
U.S. e-commerce sales during Valentine's Day grew 20% on average year-over-year from 2017 to 2019. In 2020, e-commerce sales grew 31%. E-commerce share continues to grow, and consumers are planning their purchases in advance. Make sure your e-commerce promotional strategies are suited for today's reality.
---
Next steps for manufacturers and retailers
As 2021 progresses, we're likely to see some degree of recalibration in the FMCG and retail industries as vaccine availability increases, even if any form of "normalcy" may not return as quickly as hoped. Manufacturers and retailers who act now to plan ahead—rather than being reactive and falling behind—will come out of the pandemic stronger and more ready to win in the future.