Hispanic shoppers love beauty
Beauty is an important category for Hispanic shoppers. Hispanics account for 14.1% of beauty households and 16.4% of the dollars spent. Not only are Hispanic consumers spending more dollars on beauty compared to non-Hispanics, but dollar growth for the category is outpacing non-Hispanics as well. Categories where Hispanics are outspending non-Hispanics are hair care, cosmetics and nails, facial skin care, and fragrances, which shows the importance of these outward beauty categories to this segment.
---
Meet Hispanic buyers where they are
Meeting Hispanic buyers where they shop is important for successfully targeting this demographic. When looking at the online and in-store dynamic, shopping behavior is similar for both Hispanics and non-Hispanics, with 53% of Hispanics stating that they primarily shop in-store for beauty products compared to 51% for non-Hispanics. That number is slightly higher for Gen Z, with 58% of Gen Z Hispanics stating that they primarily shop in-store for beauty products. Channel preference varies by category, with Hispanics more likely to shop for cosmetics in drug and beauty supply stores and fragrances in beauty supply and department stores.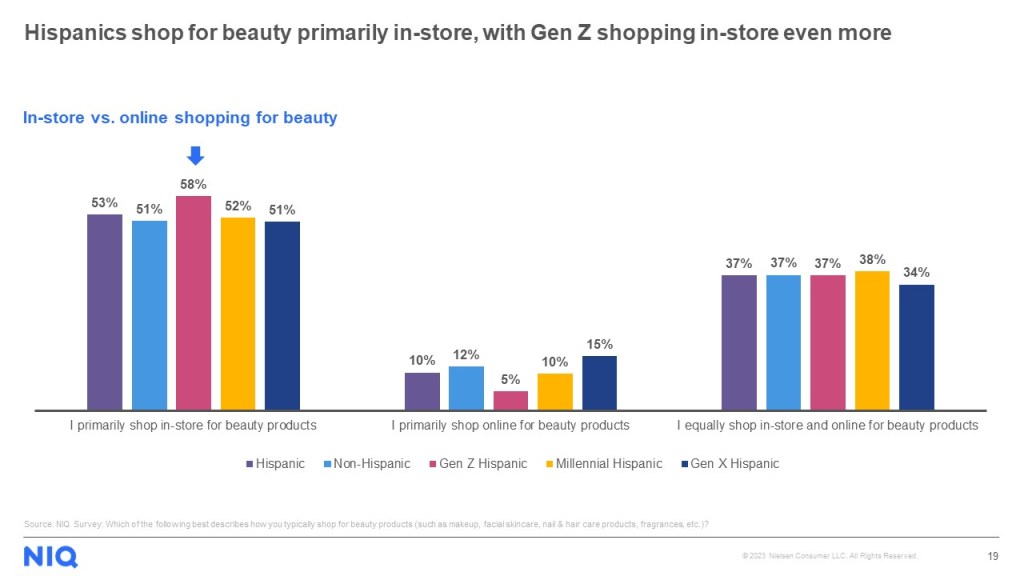 ---
Premium products for the win
When looking at the types of brands Hispanic shoppers are buying, purchasing behaviors of premium brands are overall in line with those of non-Hispanic shoppers, apart from fragrance. 53% of Hispanic shoppers stated they buy premium fragrance brands compared to 46% of non-Hispanic shoppers. For mass brands, the largest difference is for cosmetics, with 54% of Hispanics stating they buy mass cosmetic brands compared to 50% of non-Hispanics. Hispanic buyers are also more likely to buy online or direct-to-consumer cosmetics brands than non-Hispanics.
---
Beauty brand messaging matters
While many brands do have a strategy to engage with Hispanic shoppers, they run the risk of the message not being well received. However, according to an NIQ survey, 56% of Hispanics stated they agree it makes them feel celebrated when asked about feelings towards beauty brands commenting on identity or culture. 54% said it feels genuine, while 56% stated it feels appropriate.
---
Gain the attention of this growing demographic
Hispanic shoppers are highly engaged with the beauty category. This cohort has a strong buying power and is rapidly growing in the U.S. Understanding the dynamics of this valuable demographic should be a key element in a brand's strategy.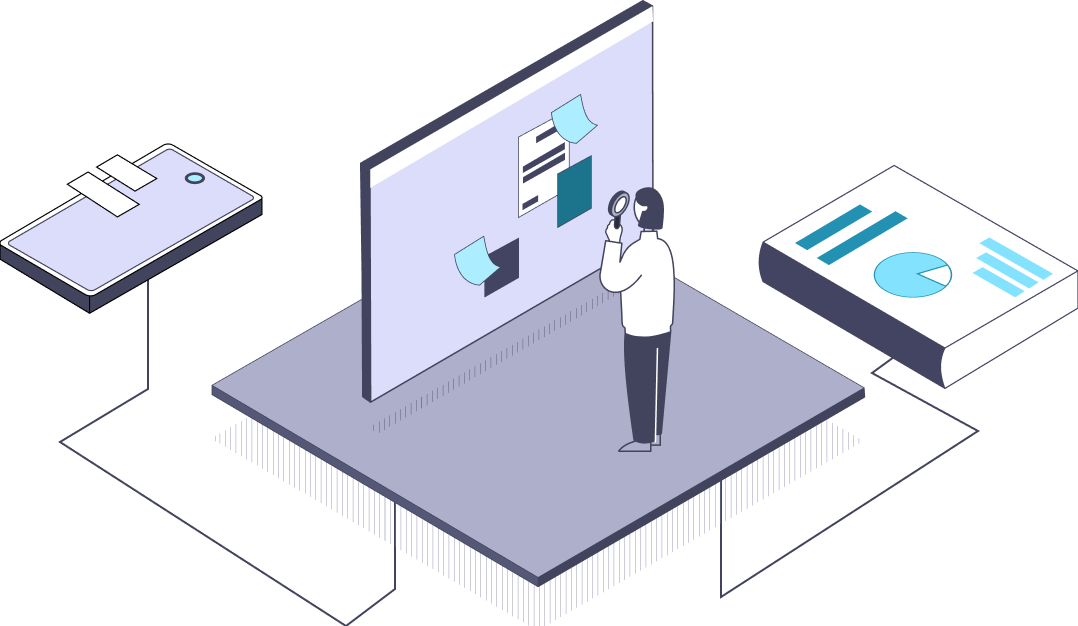 A closer look into the Hispanic consumer
Gain valuable insights with NIQ's Beauty Inner Circle Report to gain the attention of this growing, dynamic, and valuable demographic — the Hispanic shopper.