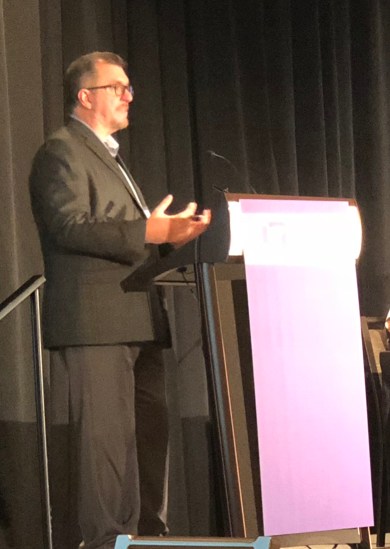 Each year, the fast-moving consumer goods (FMCG) industry pumps millions of dollars into trade promotion in the hopes of increasing sales, driving trials and stealing the basket to increase volume and revenues. However, it's a well-known fact that two-thirds of promotions don't break even and the current mode of trade management is outdated.
Despite the innate inefficiencies around promotions, our latest CMO report found that two-thirds of U.S. marketers will continue to increase or maintain their trade spend over the next 12 months. So how can manufacturers and retailers improve the return on their promotions if they continue operating "business as usual"?
This was the question that the "Rethinking Trade Planning: The Evolution of People, Processes and Technology" panel addressed at the Promotion Optimization Institute's recent Fall Summit.
Nielsen's Paul Morgan, an expert in revenue management optimization and moderator of the panel, kicked off the discussion with a simple question: "What does 'revenue management' mean to you?" The question served as a level-set among the attending panelists, who spanned categories, manufacturer sizes and styles of trade management.
The group collectively agreed that revenue management is a holistic approach to measuring ROI that goes beyond just optimizing promotions and should be table stakes for all FMCG manufacturers. They voiced that it's a process that touches all revenue-generating areas within a company, including trade, category management, finance and shopper insights, to support a more agile way to make better decisions, faster.
To make revenue management truly work, Milena Trentadue, Head of Canada Sales and Revenue Management, Church & Dwight Canada Corp., pointed out that it's important to get your teams—including senior leadership—aligned around this comprehensive version of management. Here are a few key takeaways from the session to help manufacturers move away from traditional trade management to a more modern approach:

Start small and build out fast. Be ready for trial and error, and to always learn from any mistakes.

Pro tip:

fast failure and quick recovery wins the day.

Meet with senior leadership to explain the holes in your current trade management to get buy-in and ensure a top-down transformation to revenue management optimization.

Get agreement around what a successful outcome should look like to determine the end-goal of true ROI from the trade management transformation.

Technology can show you where your trade dollars are flowing from planning to execution. When choosing a provider, it might be worth considering the old adage of "walk before you run." Try out this adaptive framework at the retailer/category level or with a specific brand in your portfolio.

Once you have an established system in place, be sure to integrate your retail partners in the conversation by sharing the results of your efforts to focus on revenue and streamline trade management. The panel also stressed that manufacturers are able to really win with retailers when they're able to align their goals with theirs and show how they'll accomplish successful outcomes together.

Include all retail channels in your optimization strategy—including e-commerce—to get an omnichannel view of how your pricing and promotions are working.
Nielsen is a leading expert in helping manufacturers get the most out of their price and promotional strategies and developing effective trade promotion optimization (TPO) capabilities within organizations. If you're interested in learning more about how you can help shift your organization from trade management to revenue management optimization, contact a Nielsen representative.
Pictured above (from left): Paul Morgan, Nielsen, Milena Trentadue, Church & Dwight Canada, Julia Rominger, California Olive Ranch, and John Abshear, Spectrum Brands discuss the evolution of trade management.