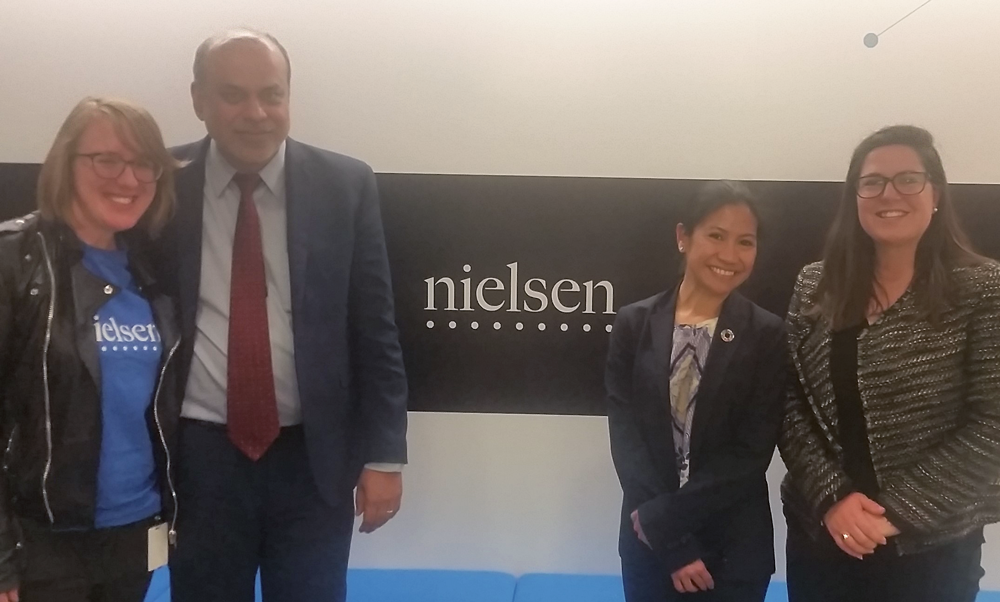 When The Demand Institute's Project 8 had the opportunity to work with World Food Programme (WFP) to "hack" for hunger, a group of Nielsen data scientists from ten different countries and four continents came together to volunteer their skills and time on this year's Nielsen Global Impact Day in a virtual 24 hour hackathon, #Project8HackforHunger. This virtual hackathon aimed to help the WFP solve a question: How can changes in food prices (or food security) be predicted on the basis of publicly available data?
With 17 million people in Yemen and 4.7 million people in northeast Nigeria needing food assistance as of March 2017, WFP issued a challenge to Project 8 to create a model that would predict monthly changes in the Food Consumption Score (FCS), a commonly used food security indicator. Using its monthly data collection, WFP may only be able to pick up a deteriorating food security situation weeks after the fact, leaving a gap in the humanitarian response. Predicting the FCS with 80% accuracy would not only allow for more timely food assistance, but it would also help to reduce the data collection burden on WFP country offices.
As Nielsen was a founding partner of Project 8, our data scientists were eager to contribute their valuable time to help with this cause. In addition, Nielsen and World Food Programme have had a global collaboration agreement since 2012, with us supporting WFP's work through projects focused on improving data collection systems and survey methodology, as well as helping the organization grow its brand awareness and understand consumers' response to the issue of hunger. Our work for WFP has been part of a $10 million annual commitment through Nielsen Cares to pro bono work and skills-based volunteering, both on Nielsen Global Impact Day and throughout the year.
"I'm absolutely inspired by the amazing turnout for the NGID Project 8 Hack for Hunger. It was a unique opportunity for Nielsen data scientists to contribute their skills and provide data-based solutions to address food shortages," said Christine Pierce, SVP, Data Science, Nielsen. "The project also allowed the data science team to leverage open source tools and to collaborate with other team members across the globe. I can't think of a better way to foster cross-team collaboration than doing good work for a good cause."
On Nielsen Global Impact Day, Arif Husain, Chief Economist and Director of the Food Security Analysis and Trends Service at WFP, and Patricia Facultad, Private Sector Partnerships Manager at WFP, visited one of Nielsen's New York offices to discuss the current famine situation in Yemen and northeast Nigeria, as well as to highlight the importance of Project 8 in achieving UN's Sustainable Development Goal 2 of Zero Hunger.
"We, at Project 8, are grateful to WFP for giving us an exciting challenge that could truly make a difference in the lives of people in communities at risk. We are thankful to Nielsen's associates for contributing their time and skills to help us find the answers using data and collaboration," said Sumair Sayani, VP, The Demand Institute and Nielsen. "This initiative brings to life the core purpose of Project 8—a global, digital information community where people come together to share compare, analyze, and discuss data and perspectives on sustainable development and evolving human need."