Varför är det viktigt att ha en distributionsstrategi?
Det handlar helt enkelt om pengar. Det finns en kostnad förknippad med att göra din produkt tillgänglig överallt. Samtidigt finns risken för uteblivna intäkter om din produkt inte finns tillgänglig där du kan maximera intäkterna.
---
Skaffa de viktigaste verktygen för att komma igång med kartläggning av distributionen för din produkt.
Det finns två viktiga verktyg som ett litet varumärke bör vara utrustat med innan man kartlägger tillgängligheten för produkten. Första verktyget är tillgång till tillförlitlig data, som täcker målmarknaden eller området. Det andra verktyget är att känna till dina huvudkonkurrenter, vilka kommer att utgöra huvudsaklig benchmark för dina kommande delmål.
Utrustad med dessa viktiga verktyg och förståelse för vilka ekonomiska resurser du har för att bygga distributionen är det dags att identifiera vilka butikslägen som bäst kan sälja dina produkter.
---
3 viktiga faktorer om distribution att känna till
Numerisk distribution
Det finns tre sätt att visa distribution: numerisk distribution, viktad distribution och distributionseffektivitet.
Numerisk distribution är det totala antalet butiker som säljer produkten eller kategorin som är relevant för dig. Låt oss till exempel säga att på en viss marknad finns det tio butiker som säljer dagligvaruhandelsprodukter, men endast 6 av dem säljer jordnötssmör. I det scenariot är den numeriska distributionen av jordnötssmör 60 procent. Detta kan tillämpas för ett varumärke, en kategori eller en specifik SKU. I de butiker som inte erbjuder/ säljer din kategori kan det finnas möjligheteter för distributionsexpansion i framtiden.
Viktad distribution
Men bara att veta det räcker inte, eftersom alla butiker är olika. Så därefter tittar vi på viktad distribution. Viktad distribution tar hänsyn till kategorins omsättning. Det är mer ett mått på distributionens kvalitet – svarar på huvudfrågan, "Hur viktiga är butikerna där en produkt är tillgänglig?"
Utifrån det kan du se vilka butiker som har bättre förutsättningar att sälja mer av din produkt. Du kan stanna här och helt enkelt rikta in dig på dem med bättre förutsättningar och gå vidare i listan, men vi rekommenderar att du tar ytterligare ett steg.
Distributionseffektivitet
Vilket leder oss till den tredje viktiga distributionsfaktorn att veta: distributionseffektivitet. Detta kräver att du identifierar dina huvudsakliga konkurrenter, vilka du jämför dina resultat mot. För att denna övning ska bli effektivare är det bäst att ha minst två konkurrerande varumärken, om inte fler, inom ditt område.
Distributionseffektivitet mäter exakt vad namnet antyder. Det kommunicerar det faktum att ett varumärke finns i x antal butiker, varav y har ett högt värde (enligt viktad distribution). Med andra ord hjälper det att värdera om din nuvarande distribution har utrymme för förbättringar. Ekvationen är enkel:
Distributionseffektivitet = Viktad distribution ÷ numerisk fördelning
Ju högre poäng, desto högre effektivitet och därmed högre ROI.
---
Börja med analys
In sum, to create a strong distribution strategy, you should start with an analysis of the market landscape:
Fastställ den numeriska distributionen för din kategori
Förstå den viktade distributionen för ditt varumärke eller din produkt
Jämför din distributionseffektivitet mot dina konkurrenter för att identifiera möjligheter till distributionsoptimering
Förstå kraven och metoderna för att komma in på hyllorna hos de bästa kedjorna (baserat på de tre sista punkterna).
Utvärdera all din information mot dina ekonomiska- och fysiska resurser. Bestäm vilka av de bäst lämpade butiker du har råd att satsa på. Förvänta dig att göra justeringar under resans gång.
---
Huvudnyckeltal för produktdistribution
Detaljhandelslandskapet är en levande organism: Nya format dyker upp och förändras. Och till följd av detta bör din distributionsstrategi kontinuerligt ses över för ökad effektivitet.
Huvudindikatorerna för distributionseffektivitet är lika som för allt annat inom snabbrörliga konsumtionsvaror – när volym och värde inte presterar bör alla P:na i en produktstrategi utvärderas, inklusive Plats (distribution).
Utrustad med rätt analys och redo att vidta åtgärder kräver nästa steg för framgångar hos detaljjisterna att du har rätt datapartner som kan hjälpa dig att identifiera var stor omsättning finns att hämta eller vilka de viktigaste butikerna är för din kategori, så att du kan optimera din viktade distribution för din kategori.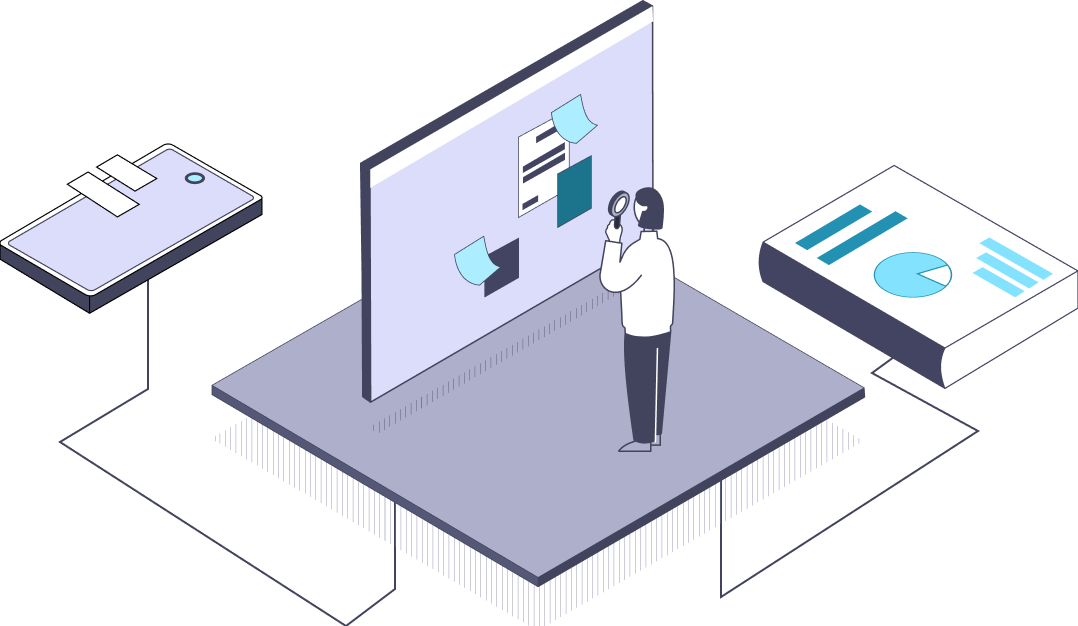 Driv din tillväxt
Besök vår sida anpassad för små och medelstora företag, där du kan se hur ditt företag kan få tillgång till marknads-, kategori- och kanaldata.