When it comes to purchase behavior, it's become abundantly clear that consumers care. In fact, the majority (73%) of global consumers say they would definitely or probably change their consumption behavior to reduce their impact on the environment. As consumers become increasingly aware of what they put in and on their bodies, they're also interested in buying—and sometimes paying more—for products that simultaneously help the environment. In fact, almost half (41%) of consumers from around the world say that they're highly willing to pay more for products that contain all-natural or organic ingredients.
According to our Consumers Buy The Change They Wish To See in The World report, we found that natural and organic ingredients and certifications serve as the entry level point for nearly every market when it comes to sustainability attributes consumers are searching for. From there, it becomes more specific and fragmented.
More up-and-coming care-full consumers
Many sustainable trends in new markets start with beauty and personal care. In Taiwan, for example, where 88% of surveyed consumers said that it is extremely or very important that companies implement programs to improve the environment, there is evidence of a growing trend in natural in personal care.
In fact, an analysis of retail sales data indicated that natural products were seeing growth in otherwise declining categories. For instance, while the overall shampoo category saw declines of 3.4% over a year long period ending April 2018, natural shampoos, which own 11.2% of the value share, are steadily growing at 2.2%. In this category, catering to consumer demand for a more sustainable shampoo not only benefits the environment, but it also bolsters the bottom line of companies smart enough to give them what they want.
We see the impact of similar sentiment around shower gel, a category where naturals own 10.3% of the value share, and the overall category saw sales decline 0.8%. Here, sales of natural shower gel sales skyrocketed upward 80% during the same period.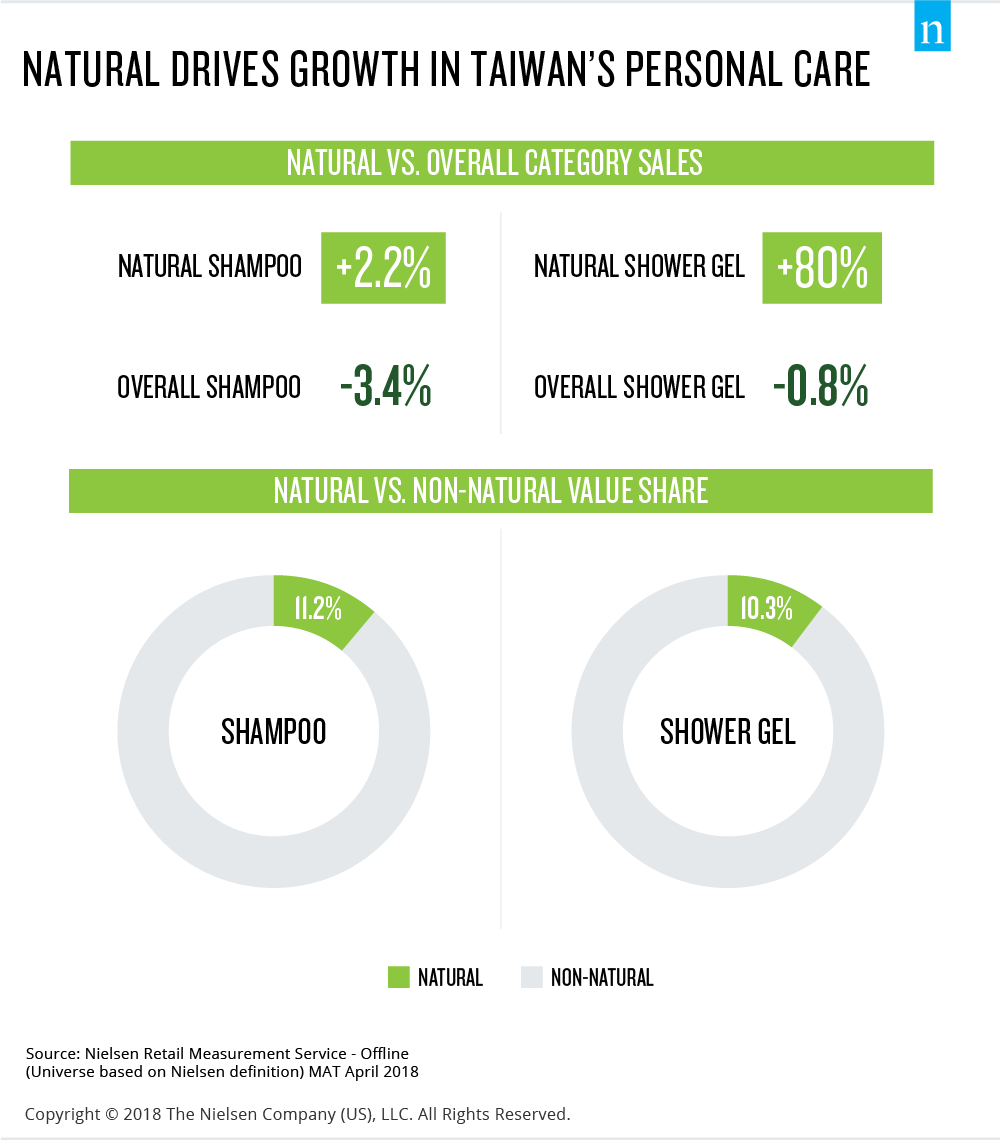 In burgeoning sustainability markets, natural and organic are paving the way for more detailed and specific claims
As companies look to break into new markets, they must understand that each market demands its own approach. In burgeoning sustainability markets, however, natural and organic are paving the way for more detailed and specific claims.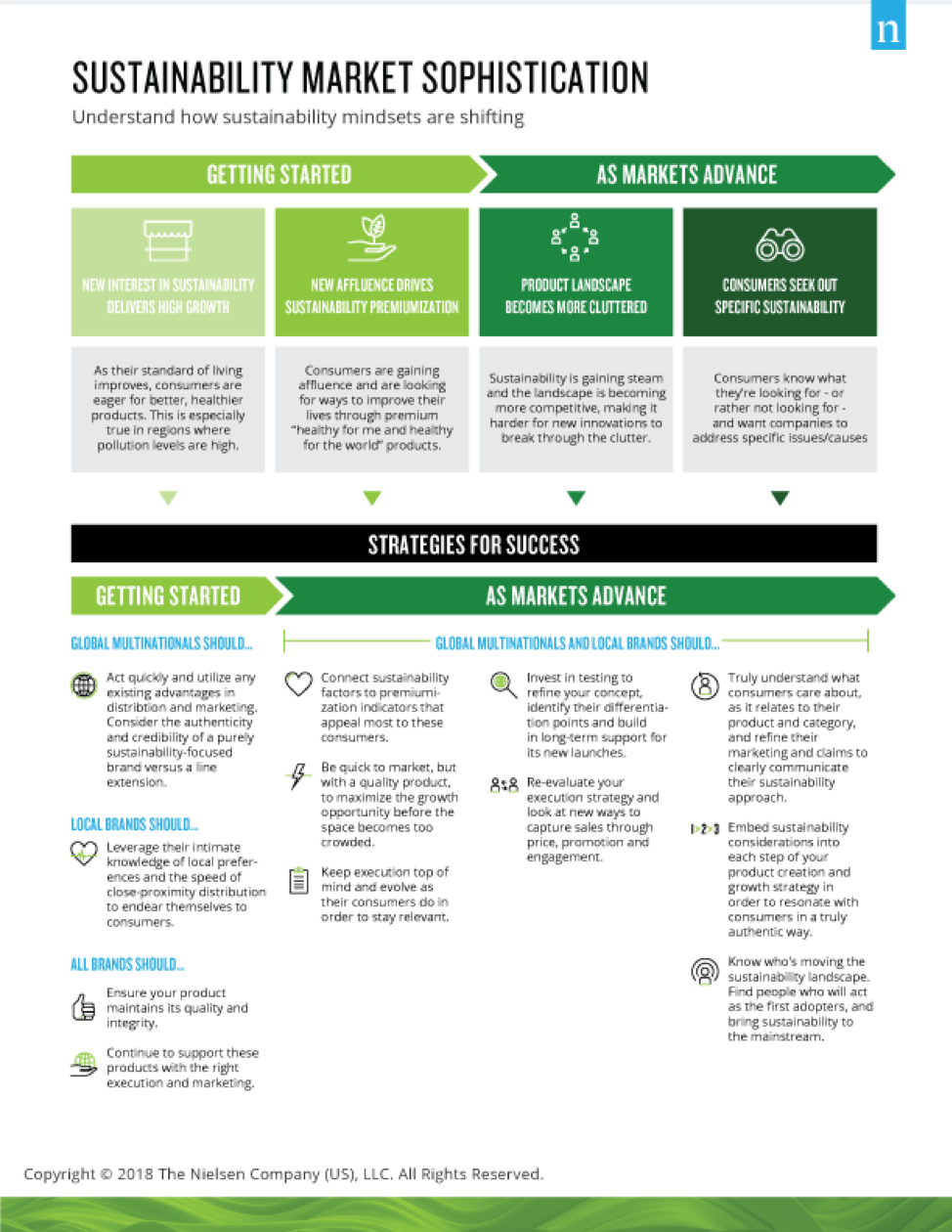 For additional market-level insights, read or Unpacking the Sustainability Landscape report.