As consumers continue to gravitate toward sustainability-friendly products, brands are no longer being judged against a single lens of what their products can do for individual consumers. Increasingly, shoppers are basing their purchasing decisions on not just what's "Healthy for Me" but also what's "Healthy for We" across their broader communities and the world.
In this evolving landscape, brands have a big opportunity to win. Our research projects that in the U.S. alone, the market for sustainable products will reach $150 billion by 2021. So what can retailers and manufacturers do today in order to win through sustainability into the future?
We've identified five ways to help you carve out your sustainability path and stay on it.
Use a sustainability lens for everyday analytics
How can you view your everyday analytics through a sustainability lens? As a first step, connect your sustainability teams with their cross-functional counterparts to make sure sustainability is considered at each stage of your product development and go-to-market strategy. If you expect your consumers to recognize and reward your efforts as authentic, your ongoing business processes must reflect authentic collaboration and action. As you use your everyday analytics to measure your progress over time, put a sustainability lens on your most common questions, whether that's how to optimize your assortment and pricing strategies, or why your sustainability-friendly products are lagging behind the competition. In short, use the power of your everyday metrics to make sure you're poised to win over the long term.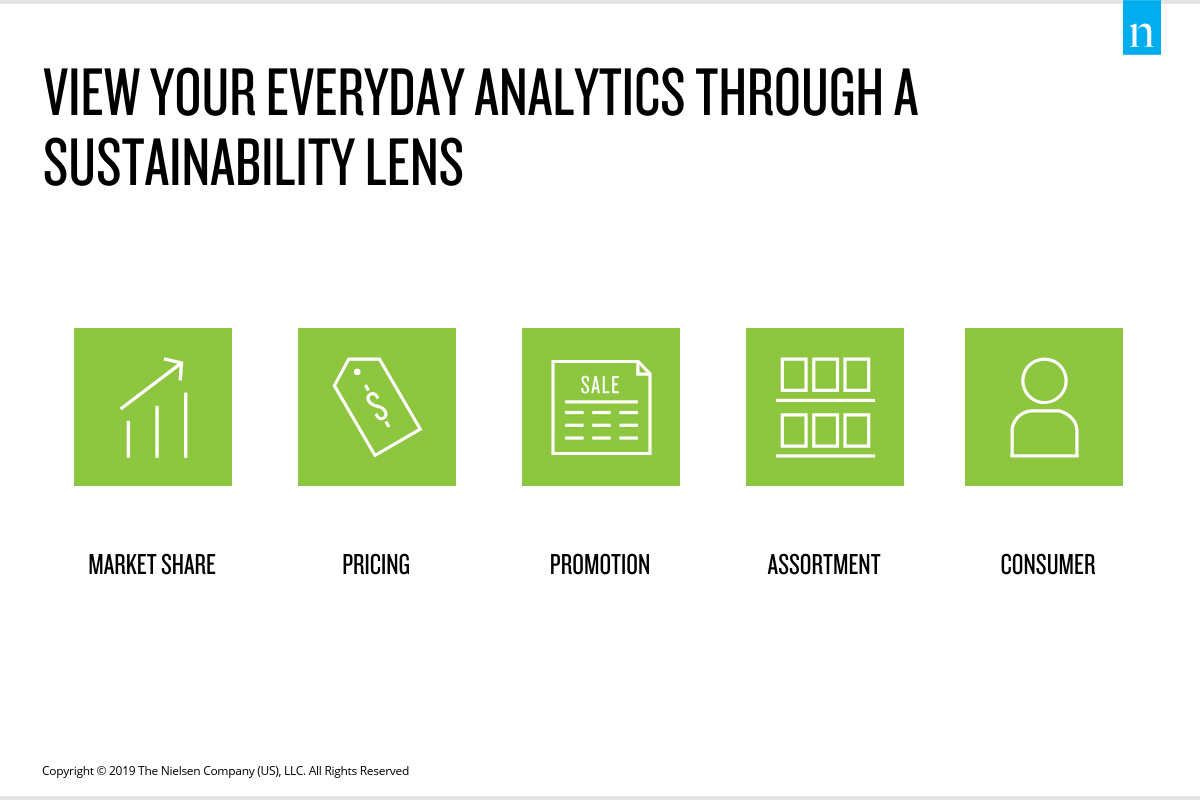 Identify what sustainability means for your brand
What does "sustainability" mean to your specific brand or company? Sustainability today encompasses a broad spectrum of different aspects across social responsibility, sustainable business practices, recyclable packaging, and so much more. On top of this wide range of interconnected areas, numerous forces of change are working together to create new opportunities for brands to act. With this global context in mind, identifying the facet that resonates most with your brand is critical in identifying how you can make a real impact. From there you can build a relationship with your customers so they know what to expect from you and what your brand promise will deliver on. For example, if you're a global manufacturer that uses water across your global supply chain, what are you doing to ensure the availability of fresh water in water-scarce regions around the world?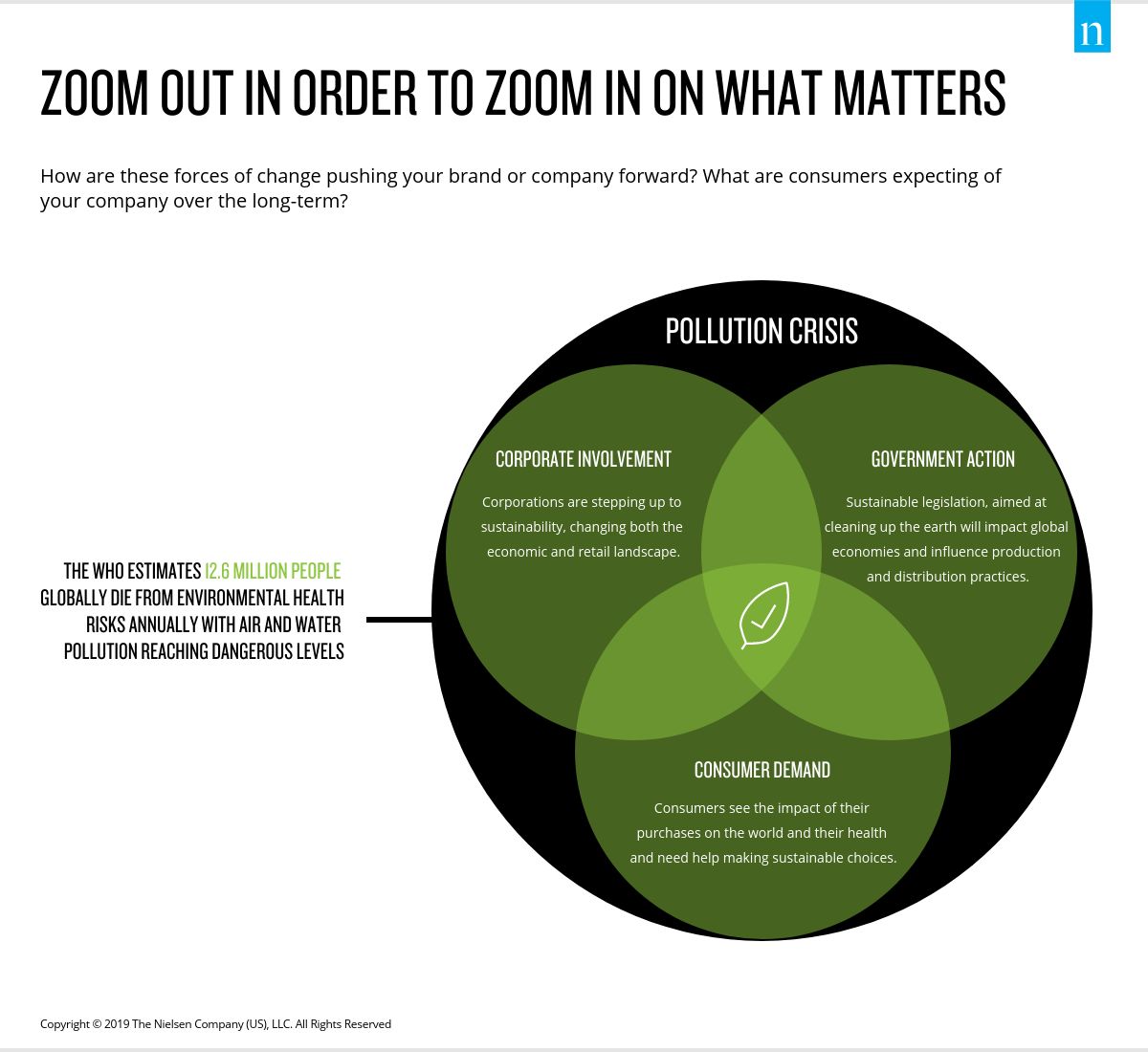 Bring sustainability to life for shoppers
Once you understand what sustainability means across your product portfolio and brand identity, you need to bring it to life in-store, online, and across the life cycle of how your customers use your products. While traditional factors continue to influence consumers' purchasing decisions, shoppers are increasingly looking for brands that deliver on their "Healthy for Me and Healthy for We" goals and priorities. This is an opportunity for brands to identify ways to make their lives better and stay in their baskets. If you're a retailer, for example, could you provide in-store resources to help your consumers recycle old containers? If you're a manufacturer, could you create a more seamless experience whereby your consumers can both enjoy your product and relieve the headache of navigating complicated recycling rules?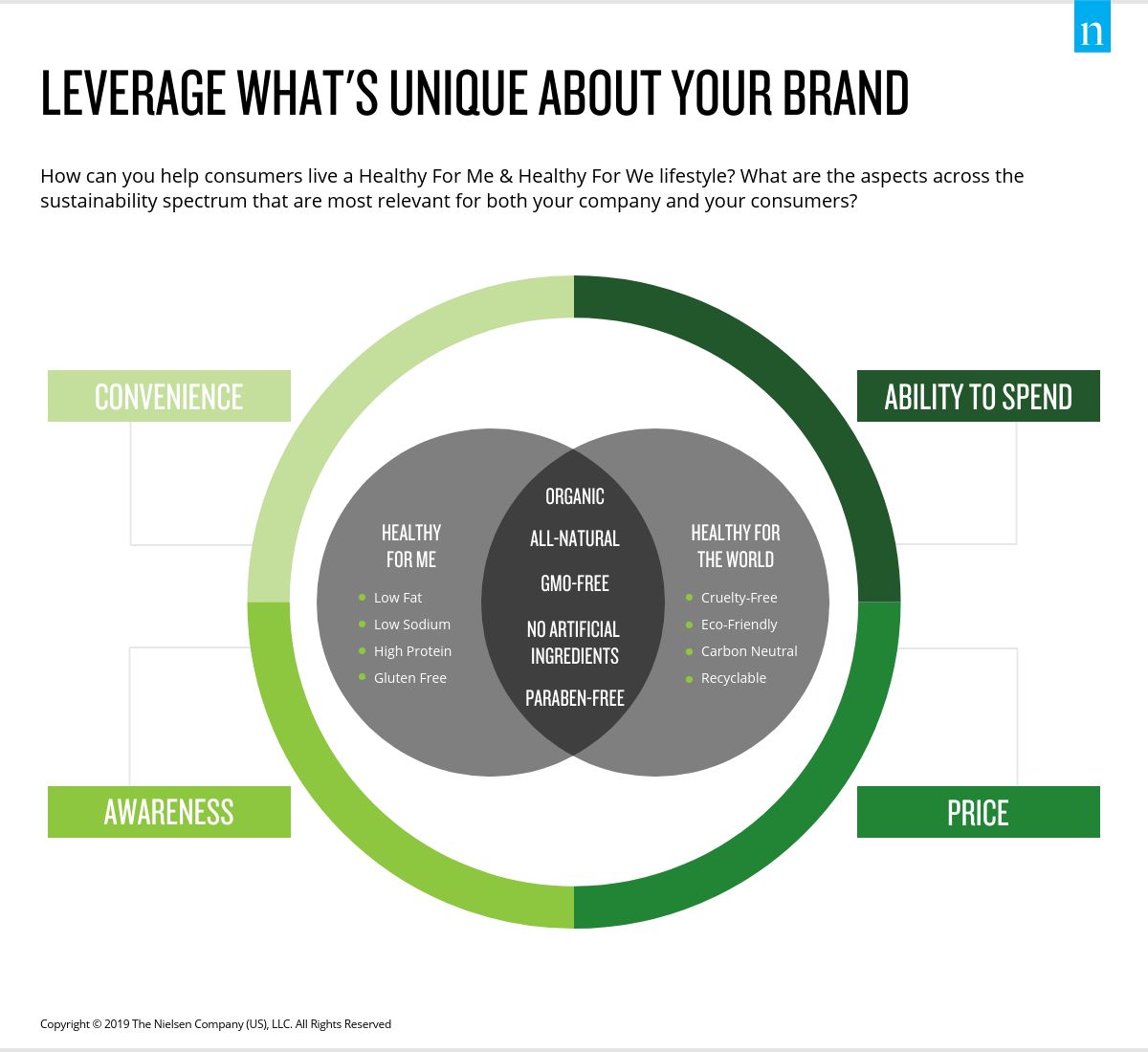 Build sustainability into all aspects of your supply chain
There's no way to execute through a sustainability lens without a supply chain and business processes that support sustainability holistically. Looking at everyday analytics through a sustainability lens, for example, involves considering how you're engaging with your suppliers and with teams across all functions with sustainability in mind. This isn't a marketing task. Instead, it's something that an organization needs to build into its processes from the very beginning and across all stages of product development and growth. True commitment to sustainability will make your products better and enable more authentic and long-lasting connections with your customers.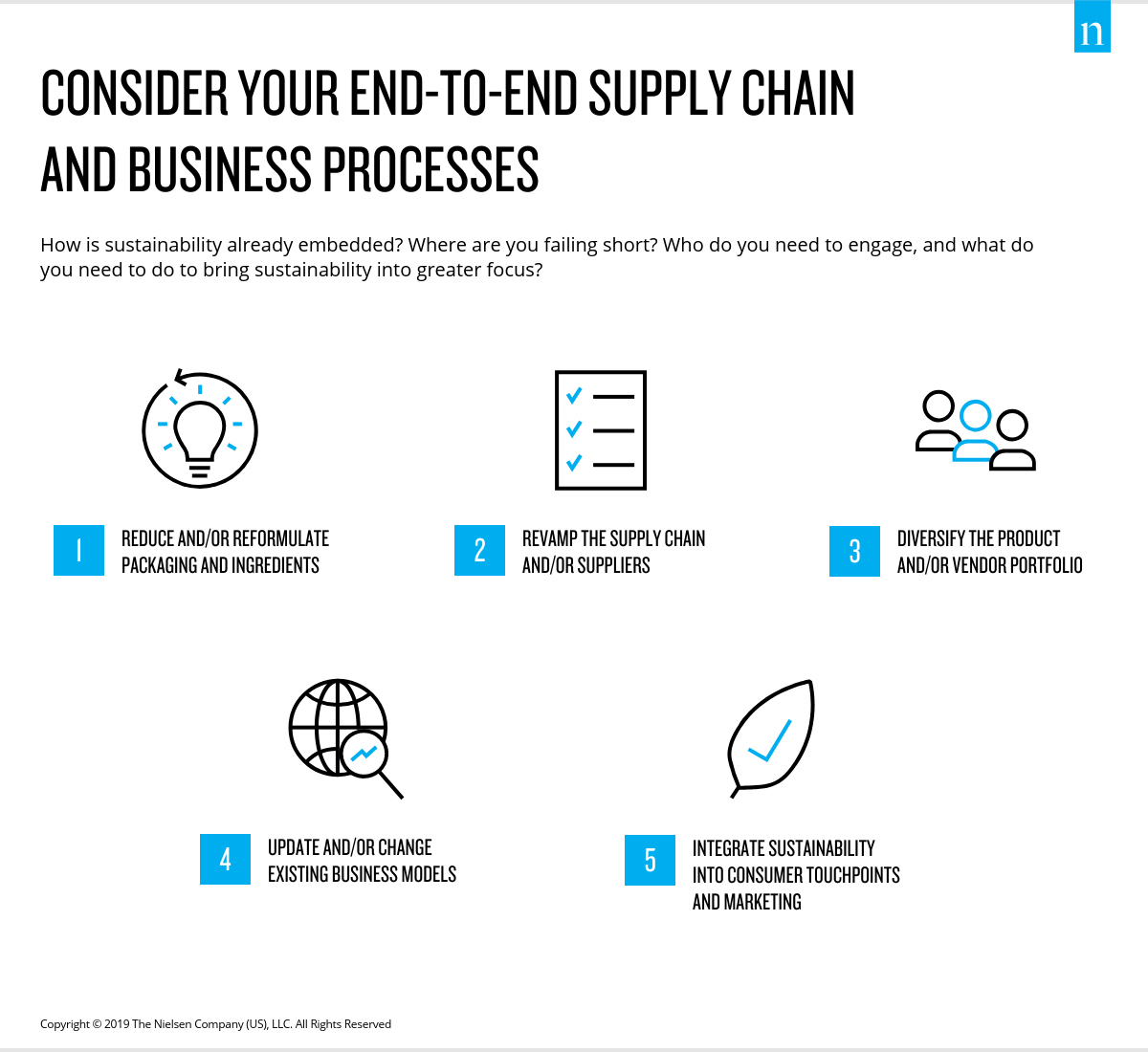 Road test your investments to see what works
Once you've integrated sustainability into your end-to-end processes and teams, it's critical to road test your investments to see what works. Taking an iterative approach will allow you to learn from your initiatives through innovation testing, refining and growing your strategy as consumers engage and respond. By building your sustainability strategy into your brand messaging and portfolio optimization—and in decisions about which sustainability aspects you call out on your packaging and in-store signage—you can ensure your brand resonates authentically across all your consumer touchpoints.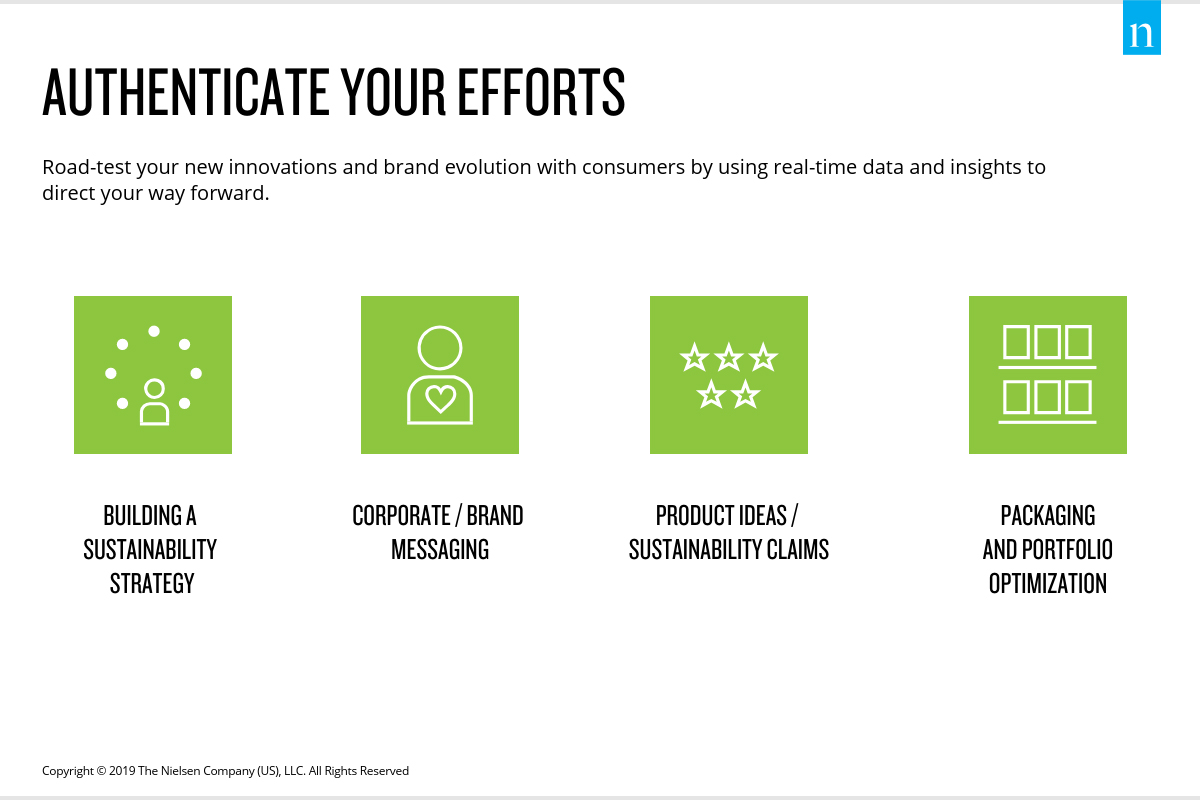 Connecting what's unique about your brand with consumers' sustainability expectations and needs can lead to expanded growth. As you act on collective sustainability needs in an authentic way for your brand, leverage the tools you already have: everyday analytics, innovation testing, consumer resonance and more.
This article originally appeared on TriplePundit.