Grocery inflation rates soar
The Consumer Price Index (CPI), a measure of the average change over time in the prices paid by urban consumers for a market basket of U.S. consumer goods and services, rose a record 8.6% in the last 12 months ending in May—the largest increase in over 40 years. Furthermore, the CPI grew 1% from April, an unwelcome indicator that inflationary prices have yet to peak in the U.S.
At the grocery store, the prices of many staple categories are far exceeding these inflationary measures.
---
10 top-selling grocery categories see major price hikes
Grocery inflation rates are high across the store; according to NielsenIQ's latest retail data, prices for staple meat categories rose by double digits in the last 12 months. Fresh pork prices are following a similar trajectory as top-10 categories beef and chicken, up 12.1% to an average unit price of $3.33. Meat manufacturers like Tyson Foods attribute soaring costs to a combination of stronger consumer demand, increased fuel and labor costs, and the rising cost of feed for farmed animals.
Meanwhile, in the dairy aisles, the average unit price of milk has also been driven to record highs over the last three months, with dairy (cow) milk up 8% during the last 12 months ending in May. The price of eggs climbed nearly 20% during the same period thanks in part to the bird flu ravaging the poultry industry.
During this period, unit sales of each of these top-selling grocery categories posted declines of between 2%-7%, except for chocolate, which maintained unit sales with a 1.2% increase, and bath tissue, which increased 4.6%.
Overall, a grocery basket containing these staple items alone could cost consumers nearly $4 more than this time last year. Without relief in sight, we can expect shifts in consumers behavior, from tradeoffs, to increased spend on groceries as consumers decrease their out-of-home spending.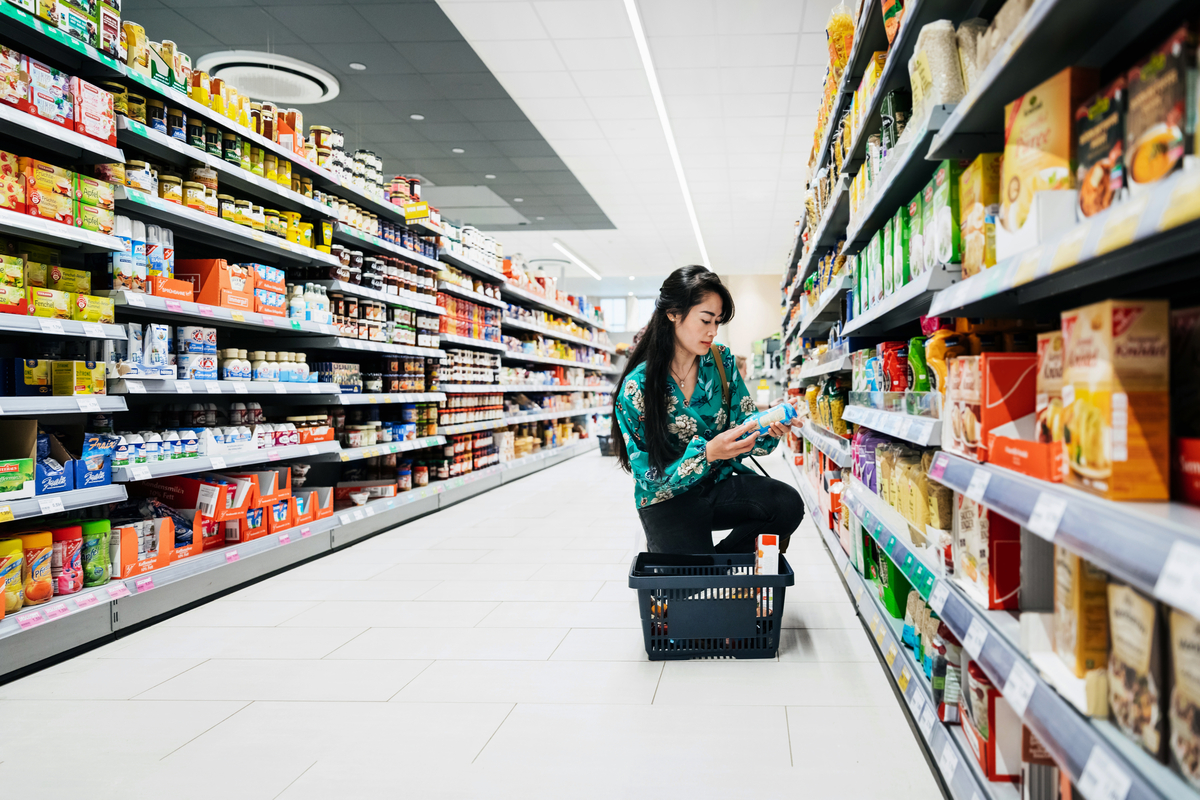 Global inflation hub
Review our monthly updates on the latest pricing trends, consumer behavior changes, and more.