FMCG market insights: Price trends, private label surge, and consumer behaviors in Greece
According to the latest market data from NielsenIQ, the organized food retail sector (food stores above 100 sq.m. in Mainland and Crete, excluding islands) in Greece has shown a positive value trend, rising by +9.2% during the first nine months of 2023 compared to the same period last year.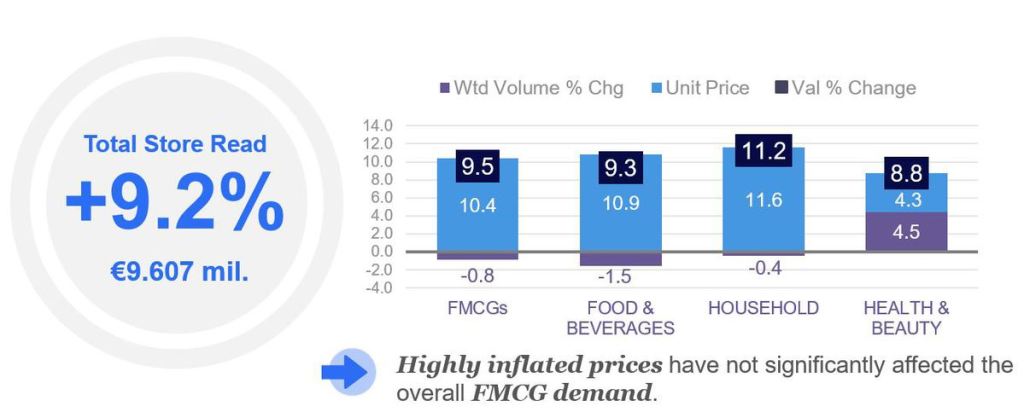 The fast-moving consumer goods (FMCG) segment has mirrored this growth, registering an upward trend of +9.5%, although this surge is primarily attributed to inflation, as there was a slight decline in volume sales (-0.8%). Notably, the average price increase for FMCG stood at +10.4%, significantly higher than the broader consumer price index, which increased +3.6% for the same period.
A closer examination of the various FMCG super-categories reveals that while prices in the Food & Beverages sector rose by 10.9%, there was a 1.5% decline in volume. Conversely, the Health and Beauty categories experienced a smaller average price increase of +4.3% and maintained volume sales growth of +4.5%.
"Whilst the absolute sales growth is at an impressive +9.5% for FMCGs, a lot is being discussed about the impact of the still strong inflation (measured at 10.4% in the overall price movement) on actual consumption. Volume in weighted terms constitutes an -0.8% YTD, however with an improving and in fact positive trend since the summer kicked in," said Vaios Dimoragas, Managing Director Greece.
"Even if part of this volume retention trend is attributed to Private Label growth, we consider this development a rather encouraging one, demonstrating the resilience of the Greek FMCG market in an indeed continually challenging inflationary landscape for consumers."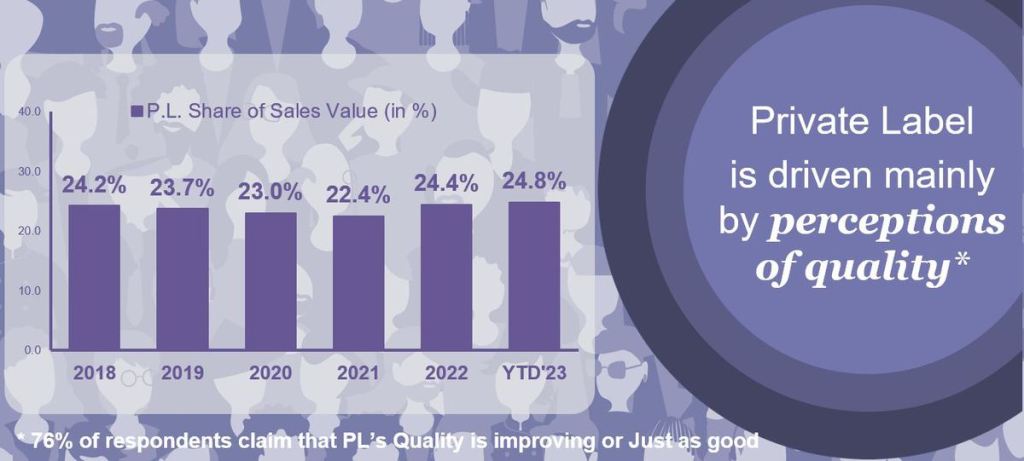 In this inflationary environment, Private Label products' share of the Greek FMCG market continues to ascend, up from 24.4% at the end of 2022 to 24.8% in the first 9 months of 2023. For many consumers, private label products offer much-needed savings without sacrificing quality.
Simultaneously, manufacturers and retailers are striving to enhance their competitiveness by intensifying their promotional activities. Consequently, the promotional intensity in the market has escalated from 67.9% at the end of 2022 to 69.1%. The purchasing decisions of Greek consumers appear significantly influenced by these aggressive promotions, with 1 out of 2 shoppers indicating a willingness to alter their buying preferences not only at the product level but also at the store level in pursuit of the best possible deal.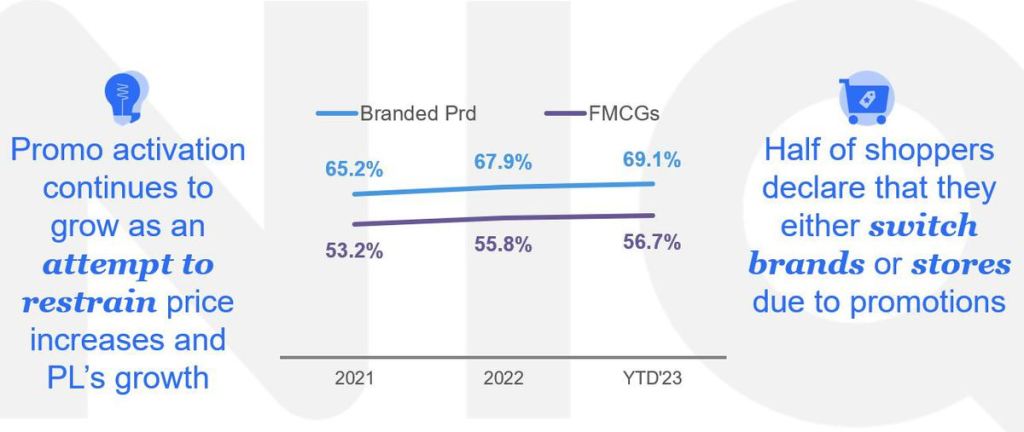 "Of course, the on-going price pressure in the grocery sector continues to cause uncertainty for suppliers and retailers about how product 'price' and 'value' affect consumers' choice, with the majority of population seeing their disposable income decreasing and their priorities shifting," Dimoragas concluded.