Discover the companies who broke through the "One Million Pound" mark
NielsenIQ data shows that studies show that SMBs in the UK stands out among other markets in Western Europe. While the region showed a general decline in SMB growth in Q1 2022 at –0.8%, the UK grew by 1.5% year-over-year.
Between 2019 and 2021, 274 small and medium sized businesses broke the £1 million mark with a combined brand worth of £627 million.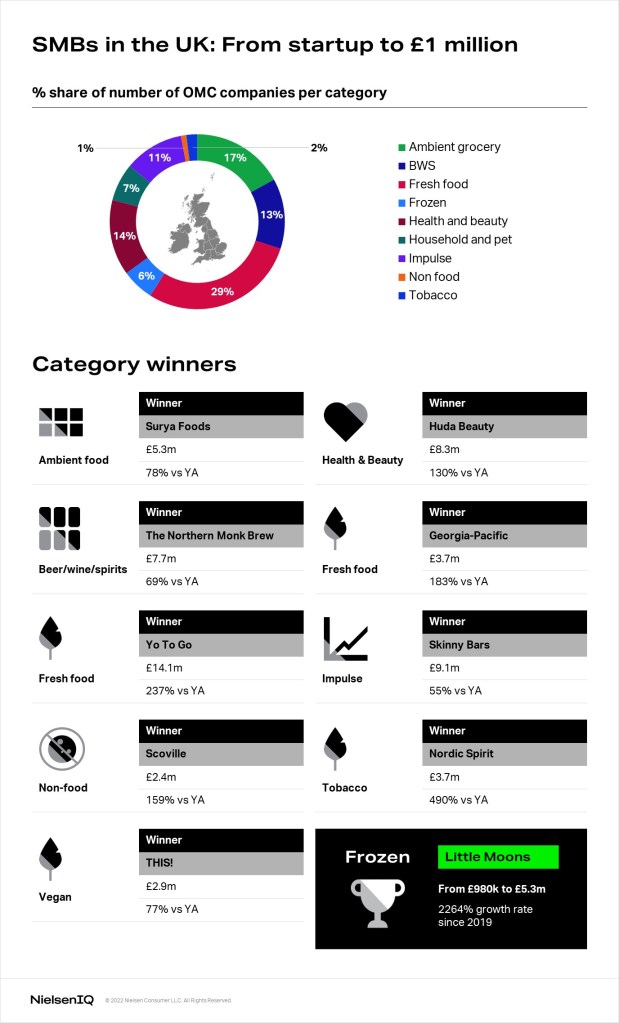 ---