Changing shopper behavior
Globally, shoppers are feeling the pressure of many macroeconomic factors, including inflation, recessions, geo-political conflicts, volatile interest rates, and more. This retail landscape causes disruptions in shopper behavior and shifts in the balance of economic optimism versus cautious spending. NIQ's biannual Consumer Outlook Study shows that consumers have been engaging in cautious spending for the last year and a half and the predictions are that this cautious spending will persist for another 12-18 months.
Aside from large-scale macroeconomic trends changing the way shoppers engage, the ever-growing digital shopping environment is also shifting the shopping landscape throughout Asia. Since the start of the COVID-19 pandemic, shoppers in Asia have been more health conscious, with a greater demand for fresh, local, and healthy choices. As the Asian market continues to grow, sustainability is becoming a larger factor in consumer choices as well.
---
Channel and consumer shifts
As the shopping landscape across Asia changes, the ways in which people shop are also changing. From 2019 to 2023:
Visits to online shopping have grown 19% 
Hypermarket footfalls have grown 11% 
Wet market purchases are up 6%
Supermarket and minimarket visits are down 6% 
Diving deeper into specific Asian markets, however, the picture can be quite different. Taiwan, for instance, is becoming more digitized and engages heartily in modern trade. As a result, the growth in channel repertoire is growing with hypermarket, wet market, and online channel incidence increasing much more than the background average for Asia. Conversely, Indonesia's channel repertoire is shrinking, with shoppers using fewer shopping channels than previously and only a small percentage growth in the online sphere coupled with a contraction for other channels.
Consumers across Asia have reduced their trips to stores with an average 8% decrease per month in the shopping trips taken. Across different markets in Asia, there is an average increase in promotion-driven spending with the converse of a large decrease in in-store loyalty as a result, as shoppers seek out deals rather than shopping at a particular store. Incidentally, brand loyalty has also increased on average across Asia, but this increase is largely driven by the Chinese market. Many countries have seen a contraction in brand loyalty because, similarly to the Western world, as Asia's Gen Z begins to spend, they often exhibit little to no brand loyalty in their shopping choices.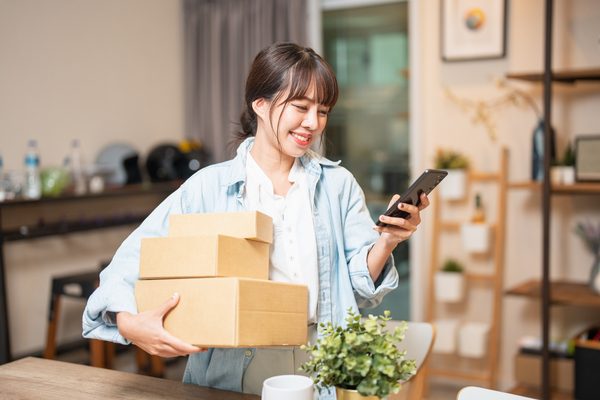 Watch the webinar
Watch our webinar "Understanding Asian Shoppers: Where are they Headed?" on-demand, to obtain insight into this significant global market.
---
Asian shopper personas
Understanding what motivates shoppers is an important factor in understanding any market. To develop a segmentation strategy for businesses, NIQ overlaid shopper trends data with shoppers' demographics, attitudes, and behaviors to obtain segmentation personas. These data-driven segmentation personas allow NIQ to highlight opportunities for brands and recommend targeted actions to various segments (shopper personas) of the larger demographic.  
NIQ's Segmentation Science utilizes the IMB (Individual, Mindspace, Behavior) framework to capture consumers' true attitudes and patterns for their consumer choices. The five key dimensions that contributed to creating the segments were value orientation, store loyalty, shopping engagement, product information, and online disposition. These five key dimensions helped define the shopping personas that emerged.
The six personas that emerged from NIQ's Segmentation Science for Asian markets, along with their average prevalence percent across Asia, were:
Rational shopper (30%): Focused on optimizing budget and effort
Easygoing shopper (17%): Enjoys shopping, least willing to experiment
Balance seeker (15%): Balance in life and convenience when shopping
New Age Explorer (14%): Explorative in nature, especially when it comes to buying the best products and deals 
Engaged Loyalist (13%): Prefers known/local products, wants enjoyable in-store experience 
Value Seeker (11%): Works within a budget, easily stressed
The data from the segmentation science, as well as how to apply it within various markets, is provided in the webinar slides. Highly engaging details from various Asian markets specifically highlighting the Asian consumer personas give webinar viewers a tailored view of Asian consumer data and trends as well as how to engage with each persona in Asian markets.
Access our on-demand webinar to hear about the latest trends from NIQ and learn about shopping trends across Asian markets. Asian shopper personas are covered in depth in the webinar to capture each persona's shopping needs and experience. The webinar also has a robust Q&A section that is well-detailed in the webinar.
Please contact your local NIQ rep if you want more information on individual country-level reports or data. 
Sources: NIQ Shopper Trends study 2019 and 2023