Hvorfor er det viktig å ha en distribusjonsstrategi?
Det handler rett og slett om penger. Det er en kostnad forbundet med å gjøre produktet tilgjengelig "over alt", og det er også tapte muligheter når produktet ditt ikke er der du kan maksimere inntektene.
---
Få tak i de viktigste verktøyene for å komme i gang med kartleggingen av produktdistribusjonen
Det er to viktige verktøy en liten merkevare bør være utstyrt med før du kartlegger produkttilgjengelighet. Den første er tilgang til nøyaktige og pålitelige data for FMCG-universet innenfor målmarkedet eller -området. Det andre er å kjenne dine erkekonkurrenter, som i hovedsak vil være din målestokk for viktige milepæler. som i hovedsak vil være din målestokk for viktige milepæler.
Bevæpnet med disse viktige verktøyene og en god forståelse av hvilke økonomiske ressurser du har for å støtte distribusjon, er det på tide å identifisere hvilke butikksteder som er best til å selge produktene dine.
---
3 viktige begrep å vite om for distribusjon
Numerisk distribusjon
Det er tre måter å vise fordeling på: numerisk fordeling, vektet fordeling og distribusjonseffektivitet.
Numerisk distribusjon er det totale antallet butikker som fører produktet eller kategorien som er relevant for deg. La oss for eksempel si at i et bestemt marked er det 10 butikker som selger FMCG-produkter, men bare 6 av dem selger peanøttsmør. I dette scenariet er den numeriske fordelingen av peanøttsmør 60 %. Dette kan brukes på et merke, en kategori eller en bestemt SKU. De som ikke holder din kategori kan være muligheter for distribusjonsutvidelse i fremtiden.
Vektet fordeling
Bare å vite det er ikke nok, siden ikke alle butikker er like. Så neste ser vi på vektet fordeling. Vektet fordeling tar hensyn til omsetningen av kategorien. Det er mer et mål på kvaliteten på distribusjonen – og det svarer på nøkkelspørsmålet, "Hvor viktig er butikkene der et produkt er tilgjengelig?"
Derfra kan du fortelle hvilke butikker som har større sjanse for å selge produktet ditt effektivt. Du kan stoppe her og bare målrette mot de med høyere poengsum, og flytte nedover listen, men vi anbefaler et ekstra trinn.
Distribusjonseffektivitet
Dette bringer oss til det tredje viktige distribusjonselementet å vite: distribusjonseffektivitet. Dette krever at du identifiserer de viktigste konkurrentene som du måler ditt produkt mot. For at denne øvelsen skal være mer effektiv, er det best å ha minst to konkurrerende merker, om ikke flere, innenfor ditt utvalg.
Distribusjon måler effektivt nøyaktig hva navnet antyder. Det kommuniserer det faktum at en merkevare er i x antall butikker, hvorav y er av høy verdi (i henhold til vektet distribusjon). Med andre ord hjelper det å måle om din nåværende distribusjon har rom for forbedring. Ligningen er enkel:
Effektivitet i distribusjon = Vektet distribusjon ÷ numerisk distribusjon
Jo høyere poengsum, jo større effektivitet og – følgelig – jo høyere avkastning på investeringen.
---
Start med analyse
In sum, to create a strong distribution strategy, you should start with an analysis of the market landscape:
Identifiser den numeriske distribusjonen av kategorien din
Forstå den vektede distribusjonen av merkevaren eller produktet ditt
Sammenlign distribusjonseffektiviteten din med konkurrentene dine for å identifisere muligheter for distribusjonsoptimalisering
Forstå kravene og metodene for å komme på hyllene til toppforhandlere (basert på de tre siste punktene), og metodene for å gå på hyllen for de beste forhandlerne (basert på de tre siste punktene).
Vurder all informasjon mot dine økonomiske og fysiske ressurser. Bestem hvilke butikker som passer best du har råd til å forfølge. Forvent å gjøre justeringer.
---
Viktige beregninger for produktdistribusjon
Detaljhandelslandskapet er en levende organisme: Nye formater dukker kontinuerlig opp, nivåer endres, og som sådan bør distribusjonsstrategien din kontinuerlig revideres for større effektivitet.
Nøkkelindikatorene for distribusjonseffektivitet er som alt annet i verden av FMCG og CPG – når volum og verdi ikke presterer, bør alle P-er i en produktstrategi revurderes, inkludert sted (distribusjon).
Bevæpnet med riktig analyse og klar til å handle, krever de neste trinnene for detaljhandelssuksess den riktige datapartneren for å hjelpe deg med å identifisere den høye omsetningen eller nøkkelbutikkene for kategorien din for å utvide og optimalisere den vektede distribusjonen.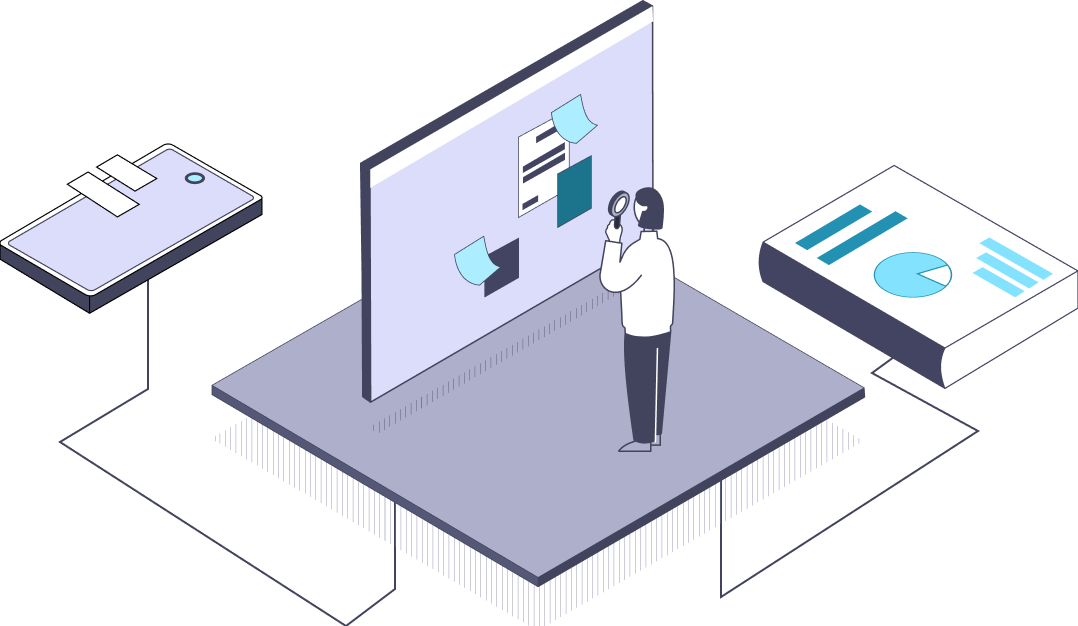 Gi næring til veksten
Besøk vår webside for små og mellomstore bedrifter for å se hvordan bedriften din kan få tilgang til markeds-, kategori- og markedsdata.