Tracking the flow of shoppers' dollars
A comprehensive sales leakage analysis starts by identifying the households that shop with a retailer, and determining what percentage of those shoppers regularly buy from a category at that retailer. Shoppers who buy from a category elsewhere are "non-converted," and the amount they spend on items in the category from other retailers is revenue the retailer has missed. Shoppers who had previously bought from a category at the retailer but haven't on recent trips have "leaked" to competitors. The total sales volume of leaked and missed items represents revenue opportunity for the retailer, if it can boost conversions and prevent leakage.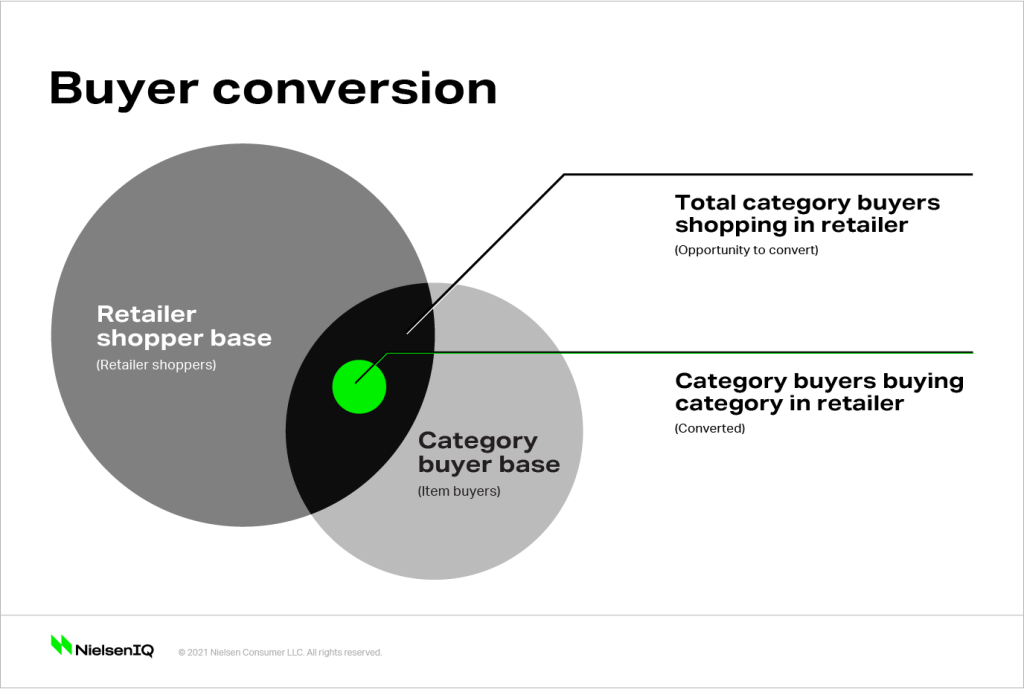 Finding leaks before they become a flood
By monitoring sales leakage closely, retailers and CPG brands can isolate those missed opportunities and tailor marketing, assortment, or pricing strategies to increase shopper retention. Through category and merchant comparisons, a retailer can prioritize which leaks to patch first before they become a flood. Without that deep analysis, companies risk watching shoppers (and their dollars) flow out to waiting competitors, whether they are e-commerce giants or brick-and-mortar retailers.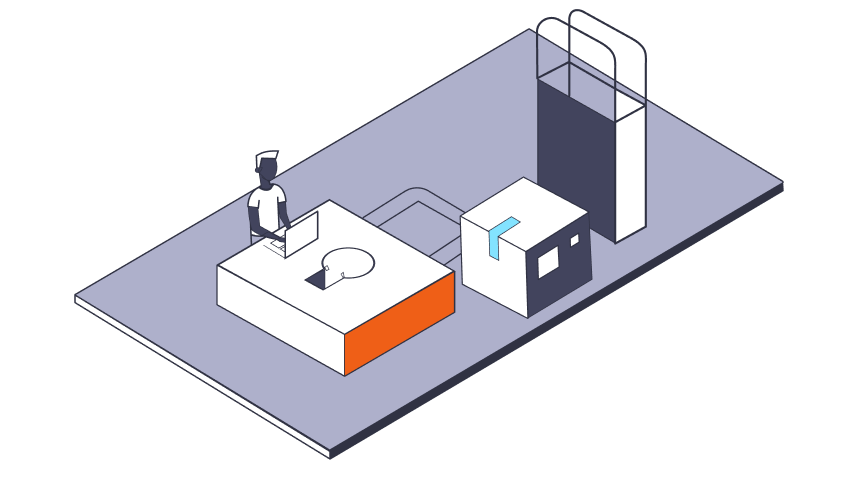 Identify and control leakage
Get in touch with NielsenIQ experts and learn how Omnishopper insights ad hoc reports can help.
---
Patching the leaks: A retailer's journey to increased conversions
According to NielsenIQ Omnishopper data, a large nationwide retailer recently started seeing its share of converted shoppers in the laundry detergent category slip over the previous 13 weeks. Compared with other categories, such as toothpaste or toilet paper, its laundry detergent conversion rate is usually lower, but it's declined over time. In addition, the retailer's leakage rate had increased compared with the previous year—meaning the people who bought laundry detergent at their store were spending more of their total laundry detergent dollars with competitors.
Looking at where the leaked dollars occurred also resulted in a surprise learning. While many of the other household categories were primarily competing with Amazon or club stores, the largest source of leaked laundry detergent sales went to a national dollar store chain.
Armed with the knowledge of which categories to prioritize based on the largest missed sales opportunities, the retailer can implement specific strategies to boost conversion rates. For instance, it might increase its assortment of lower-priced private-label items within laundry detergent, to combat leaked sales to the dollar channel, but introduce larger package sizes of toilet paper to retain shoppers who also purchase toilet paper at club stores.
---
Solving the conversion conundrum
With comprehensive shopper behavioral insights, you can optimize your sales strategies to minimize revenue leakage and missed shoppers. Learn how you can analyze incremental sales shifts, track buyer behavior across key brand and category KPIs, and devise a successful omnichannel strategy.
Partner with a trusted source that implements rigorous criteria for panelists, to ensure that revealed trends are driven by actual behavioral changes, not fluctuations in panel participation. You'll get the most accurate intelligence and the data you need to solve the conversion conundrum, slow leakage, and drive growth.