Clean consumers and what they're buying
Welcome to the new world of beauty marketing, where "clean" is no longer an extra―it's table stakes.
Clean beauty means different things to different people, but there is broad agreement on two key elements—consumers are looking for "bad" ingredients to be eliminated ("better for me") and for companies to do "good" for the planet ("better for we"). Progress is clearly being made with more than half of beauty and personal care products now paraben-free, while sales are growing for products that remove sulfates, phthalates, and similar ingredients.
Overall, the clean consumer segment is growing rapidly and much like other health-related trends, is soon expected to become the norm. According to the Natural Marketing Institute, this "clean" customer makes up about 24% of U.S. adults. They tend to be mid- or high-income, multicultural, urban, college-educated, and under 35. Gen Z consumers in particular are interested in sustainability and supporting cleaner and greener companies. But the demographics of clean shoppers are broadening to be more inclusive. Over the last year, the largest increase in clean households has been among the 55‒64 age group.
Growth in clean and sustainable products have outpaced the total beauty category in each of the last four years, especially during peak COVID. Both "better for me" and "better for we" items are driving this growth and this is having a huge impact on brands. The major clean beauty trends on the rise are gluten free (+26%) and organic (+93%), while claims like natural (-25%), hypoallergenic (-61%), and antioxidants (-55%) are trending down. Acknowledging the link between what consumers put into their body and on to their body has also shown to be significant.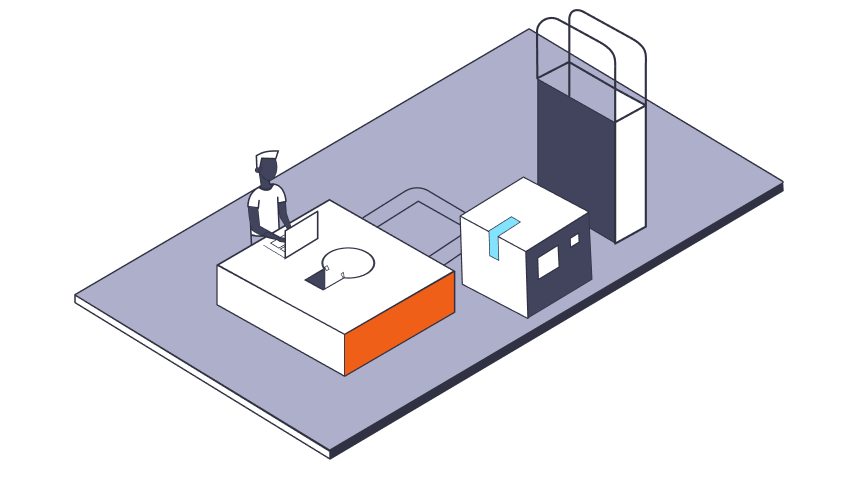 Uncover the truth behind the latest beauty insights
Rapidly changing customer needs are impacting business strategies around the globe. Find out how you can better understand evolving consumer interest in clean, sustainable, and cross-channel shopping habits within the beauty category—for today and tomorrow.
---
Innovations in clean product offerings
There are standout clean beauty products from both established and new brands that are designed to benefit both consumers and the planet. For example, sales for SheaMoisture hair care and Dr. Bronner's soaps were each up 20% over the past year, while newcomer b.tan's sunless tanner line was up 50%.
The clean beauty consumer is buying products that take a holistic approach. This customer knows how to read ingredient labels to avoid toxic ingredients, and is looking for additional ingredients with health and wellness benefits.
Even indulgence products like beer and ice cream are adding good-for-you ingredients. For example. Kolsch beer added bee pollen, which has many minerals, vitamins, and healthy acids and is considered a superfood; Thrive Ice Cream has high protein, high fiber and added immune system and digestive health benefits. This represents a great opportunity for beauty care companies.
In response to this clean focus, retailers are prioritizing clean companies and taking up the challenge of making shopping for clean beauty products easier through badges online and special sections or labeling in store. A comprehensive clean-label beauty program should offer products that are free-from parabens, sulfate, and phthalates.
Some retailers have taken their programs a step further. Target's Clean program verifies that products are not tested on animals, while Sephora limits the amount of synthetic fragrance a product can contain and still be considered clean. Whole Foods maintains a list of more than 100 priority chemicals, and products with these ingredients are not offered.
---
Clean beauty = green beauty
Clean beauty consumers also want long-term sustainable solutions that prioritize reducing waste. Plastic-free and zero-waste both saw big jumps in consumer interest over the last year. Forward-thinking consumers are looking for ways to reduce the impact they have on the environment, and want to buy clean beauty products that align with that mission. They are turning to refillable packaging that won't clog landfills and are doubling down on protecting the oceans with purchases of products like reef-safe sunscreen.
A key sustainability trend is plastic-free with online searches up 897% over the past year. The U.S. is creating more than 300 million tons of plastic each year and half of that is single-use, according to the Footprint Foundation, much of which ends up in landfills or in water systems. Consumers are becoming increasingly aware of this problem and are looking for brands and retailers to provide long-term options beyond recycling.
---
Doubling down on clean beauty
So, how does the consumer goods industry adjust to meet the needs and expectations of their customers?

It's critical for companies to track what ingredients are trending and what chemicals to avoid based on search details across e-commerce sites. Companies can keep tabs on the evolving clean beauty landscape by measuring performance through the lens of attributes, getting an inside view of products to reveal growth-driving trends and consumer preferences.