The 2023 Look Ahead
On January 17th, Sherry Frey, VP of Wellness at NIQ hosted our annual Look Ahead Webinar covering the top wellness trends to watch in 2023. The underlying theme was a focus on how inflation was shaping the year ahead and how brands of every size and industry can cope.
Of particular note was how consumers are approaching healthy living in the Beauty & Personal Care category. We'll break out some of the key takeaways below and how you can act on them. You can also access the webinar On Demand and hear insights into the Beauty & Personal Care category as well as other industry trends.
---
Key Growth Drivers for Emerging Beauty Brands in 2023
Though inflation and supply chain issues are continuing to impact beauty brands in 2023, the year ahead offers many new pathways for emerging and growth beauty brands. Understanding how consumers are reacting to the market and where they're choosing to invest is key.
Here are just a few of the key drivers for emerging beauty brands in 2023:
1. Sustainability Claims
One of the biggest issues that will be affecting every industry in 2023 is sustainability and brand sustainability claims. It's very clear that sustainability matters to the public. But, many consumers find it difficult to maintain a sustainable lifestyle. They believe the responsibility to create a more sustainable economy lies with governments, retailers, and manufacturers. But, they don't trust brands' claims of sustainable practices due to greenwashing and inaction.
To meet these need states and alleviate consumer concerns, beauty brands need to be transparent. This means being clear on packaging how you source your products and avoiding making claims that aren't accurate. For example, responsible sourcing is one of the most important sustainability claims to 45% of consumers. A further 24% of consumers want brands to increase their use of ingredients produced in a more sustainable way. But, false claims about sourcing will only hurt your brand in the end and destroy consumer confidence and trust.
2. Omnichannel Sales
Every day more consumers are adopting an omnichannel approach to shopping. That is a combination of in-store, online, and click-and-collect sales. Though 40% of Health and Beauty sales occur online, in-store presence is still key. In fact, 50% of consumers surveyed prefer to pick out personal care items personally in the store, even when collecting an order they made earlier. Beauty & Personal Care products benefit greatly from on-shelf sales to these consumers, so visibility in-store can make a big difference.
Additionally, Beauty & Personal Care consumers are making it clear that they are seeking omnichannel personalization. Personalization propels brand growth, increases basket ring, and drives consumer loyalty. In the eCommerce world, personalized beauty product offerings have been gaining traction for some time due to the ease of eCommerce shopping and customization. That means the lift wasn't heavy for beauty brands. But consumers want to see it in-store as well, which is more complicated. Brands that have a broader product assortment and the ability to be consumer-aligned in every channel can get more traction.

Start Accessing Free Data Today
Sign up for a free Byzzer account to get 3 free reports to understand your brand, category, and a few competitors for the category of your choice. No Strings Attached.
3. Women's Need States
Another major area for growth in the Beauty & Personal Care category are need states impacting women. Products that meet these needs are among the fastest-growing in health and beauty care. In today's climate, brands must be able to target key customer groups with the product attributes they're searching for, especially in competitive categories. If your product packaging and web listings highlight the correct attributes meeting growing need states, you can gain exposure and increase sales.
Some of the fastest growing need states impacting women are:
Vaginal Dryness and Lubrication – +12% YoY
Menopause Support – +14% YoY
Hormone Balance – +13% YoY
Estrogen Support – +15% YoY
4. Falling DTC Sales
For many emerging and growth beauty brands, the DTC market was their entry point. By eschewing the traditional model, they were able to get started more quickly and for less. Unfortunately, consumers are moving away from the model and many are questioning the DTC beauty model. The overall DTC Beauty market fell -3.3% YoY from 2020 to 2021. As the world emerged from the COVID lockdowns, the gains eCommerce saw started to dwindle, and brands are having to readjust to the new normal.
However, not all sub-categories are falling. Hair Care grew +91.6% and Cosmetics gained +33.2% during the same period. The key lies in understanding your particular niche and how consumers are shopping in 2023 and beyond. The consumers that buy DTC products do so for a few reasons. One they may be more personalized and unique products. Two, they speak to clean or sustainable characteristics. Three, they offer direct shipping and subscription options. Understanding why they shop the way they do means you can align your strategies with their preferences.
5. Inflation Belt Tightening
No matter how you look at it, some portion of consumers will continue to tighten their belts until we come out of the current state of inflation. This will inevitably cause challenges for many beauty brands as we see a diminishing lipstick effect. In fact, 49% of consumers surveyed stated that they were more likely to cut spending on make-up and beauty supplies if prices continued to rise in the next six months. However, personal care brands are less susceptible to these shifts as they are FMCG products that many consumers deem more necessary to their lives.
Still, inflation can also open doors for beauty brands ready to align with shifting consumer needs. Emerging beauty brands can grow during a recession when they stay agile and focus on the consumer. This may be through a stronger promotion strategy, aligning product attributes with stated needs, more effective pricing, or another path. When consumers view your products as an integral part of their lives, they're less likely to cut you out when the going gets tough.
---
How to Meet Shifting Consumer Needs
With the market shifting and new trends emerging, the first step in any action plan needs to be data gathering. Whether you're performing demand planning, preparing for a retailer pitch, or looking to gain shelf space, you need to be backed by data. This means you should be using both POS and panel data and understanding your position in the market and what the overall category looks like.
But, knowing what's happening isn't enough. You also need to know how to act on the information. One of the best ways comes in the form of expert insights from industry experts. The NIQ Beauty and Healthcare Hub houses a slew of valuable reports and articles helping you do just that. You can also join the Beauty Inner Circle and access even more valuable reports, on-demand recordings with commentary and insights, networking opportunities, and more. Investing in the right tools and reacting based on accurate, timely data and insights can allow you to stay ahead of the competition and make the most out of turbulent times.
---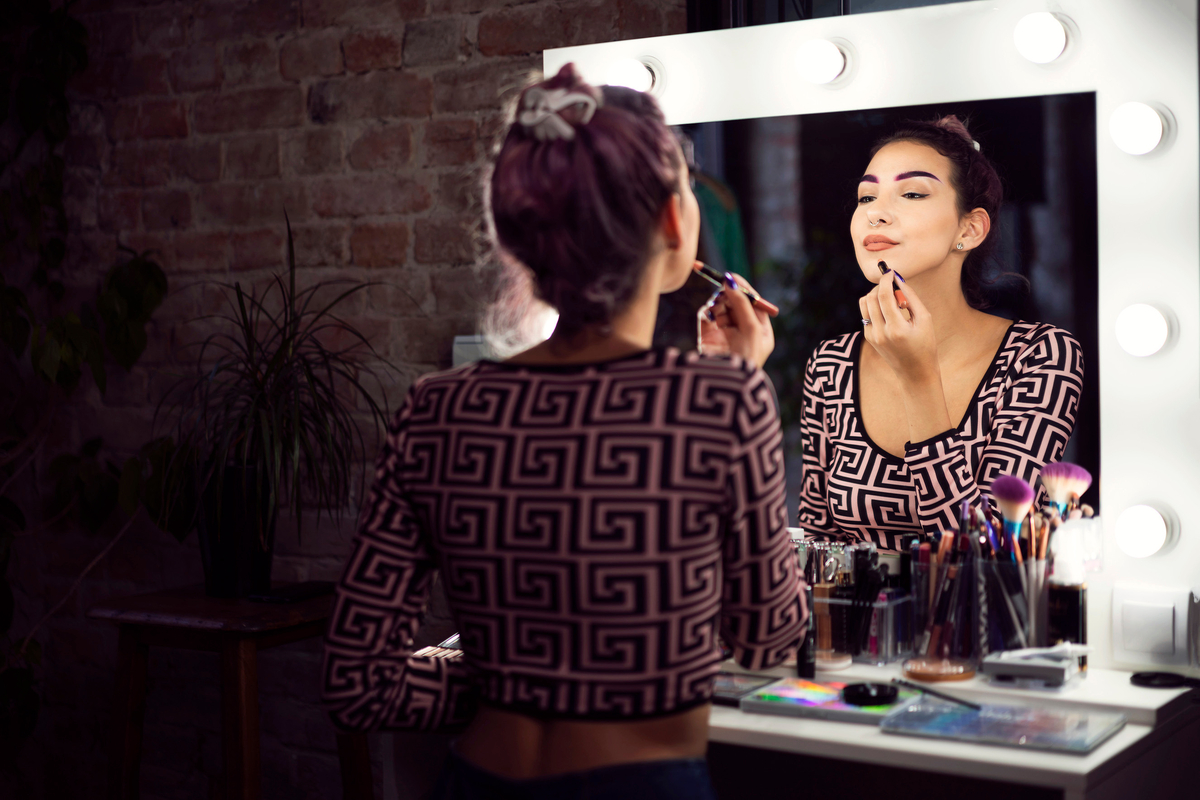 Get Ready for the Road Ahead with Data and Insights
Understanding what consumers care about and how they're spending their money can help you better plan for the future. Investing in the best data and industry insights can make all the difference.
NielsenIQ tracks 1,000+ attributes across total store and 250+ NielsenIQ-only attributes. This means you can get granular with Product and Label Insights and act on them effectively with our expert insights and support.
For emerging beauty brands, our Byzzer platform can help by providing comprehensive reports and guidance. We'll help you understand shoppers' needs and behaviors better at a price fit for your budget. You can even start out with a free account to get a taste.