What Is the Lipstick Effect?
In the simplest terms, the lipstick effect (or Lipstick Index) is when consumers still spend money on less expensive premium products even while faced with a recession or other economic troubles. It's called the lipstick effect because these consumers don't have the extra capital to buy big-ticket premium products, but they still find ways to buy items like premium lipstick. But, is this always true, or is it more of an unproven belief?
We've discussed this topic before and our finding was that it may be time to reassess the "Lipstick Index". In 2022, the consumers with the lowest incomes have been hit the hardest by rising costs. In fact, NIQ research showed that they reduced their dollar spend on beauty products by 3% over a 12-week period. Unit sales for the group also dropped by 11%. As they pulled back from spending, the category saw much lower quarterly growth than usual. Lipstick sales themselves are down and, conversely, it is now the Luxury sector that is driving growth within this category. Clearly, the lipstick effect has also taken a hit this year.
---
Are Emerging Beauty Brands Recession-Proof?
Due to the widespread belief in the lipstick effect, the beauty industry has developed something of a reputation for being recession-proof. But, that isn't necessarily the case. Emerging brands in particular can't sit on their laurels and expect to come out of a recession without any damage. Many emerging brands have a much smaller assortment. If your brand falls within a niche that is particularly affected by consumer shifts, inaction will only hurt you in the long run.
That being said, emerging and growth brands also have opportunities available that larger brands don't. Since these brands tend to be more agile and able to shift focus more quickly, they can avoid losses early by shifting with the market.
---
5 Tips for Emerging Beauty Brands To Grow In a Recession
Now that we've established the weakness of the lipstick effect, you're probably realizing that you need to act if you want to continue to grow during a recession. Luckily, there are a few ways emerging and growth brands can continue to compete while consumers are cutting budgets.
Here are five tips to continue growing your beauty brand during a recession:
1. Focus on the Customer
We're big advocates for keeping your customers at the forefront of your business planning. As the market continues to get more crowded and consumers become more deliberate in their spending, you need to have a much better understanding of your customers to retain share. Using a combination of both POS and panel data can help you get a more holistic view of how your customers are responding to economic pressures. In turn, this can help you optimize your product offerings, promotion strategy, and more. By keeping your customers front of mind, you'll be able to build a more successful growth plan that strategically aligns with shifting consumer behaviors.
2. Stay on Top of Your Assortment
In leaner times, your product assortment can become a source of trouble. This may be due to running into issues supplying retailers with enough stock due to supply chain issues (and leading to costly retailer chargebacks). Or, it may be that your assortment is larger than necessary and products that aren't selling or have a low margin are eating into your revenue. Using data to make the most out of your assortment can lead to strong gains even during a recession. For example, an assortment optimization program can deliver up to 20% in incremental sales and profit by reducing item cannibalization. Revitalizing your assortment strategy can help you keep margins strong and better meet customer and retailer demand.
3. Be Innovative
It may be surprising, but consumers are actually quite receptive to new and innovative beauty products during an economic downturn. When consumers are debating whether or not to spend on these smaller premium products, newness can help seal the deal. This is especially true when your innovative products meet a developing need or growing trend. If this product includes stated or qualified product attributes that are top of mind, it can help build brand awareness and gain sales quickly.
Another benefit of focusing on innovation is that it can help increase prices and your margin without upsetting customers. For example, in the 12 weeks ending August, we saw a 1.4% rise in Beauty and Personal Care pricing due to new innovation. At the same time, ~9% of the total sales were due to new items.
4. Use Social Media
Beauty brands are some of the greatest beneficiaries of the growth of social media marketing. It gave brands the opportunity to highlight their products and target consumers more accurately. For example, many beauty brands are using TikTok to grow and reach a younger, more active audience. As of November 2022, TikTok had 80M+ users in the U.S. who used the app daily. They used the app an average of eight times a day for an average of 10 minutes each time. In a joint NIQ-Dash Hudson study, we found that brands that entertained their audience on TikTok grow at a rate 34% faster than those who approach the platform with a traditional marketing mindset. Clearly, engaging consumers with fun, bright content that's on-brand can help drive sales even in inflationary times.
Additionally, in places that adopted social shopping early, we've already seen that it's the future of e-commerce. In Asian markets, nearly 60% of online shoppers were already using social shopping for at least one purchase as early as 2020. In the US, we're slowly seeing the adoption of the same process as consumers seek convenience. These consumers are also more likely to make an impulse buy when social marketing resonates. Social media can provide both sales and market penetration for emerging brands.
5. Stay Agile
With so many factors affecting consumer demand, reacting only to inflation will only get you so far. As an emerging or growth brand, you have the benefit of being able to act quickly on emerging trends and shifting consumer behaviors. But, you need to actually put in the effort to track what's going on in the market. Investing in the right tools and collaborating with your distributors and retailers can make all the difference. Reacting based on accurate, timely data and insights can allow you to stay ahead of the competition and make the most out of turbulent times.
---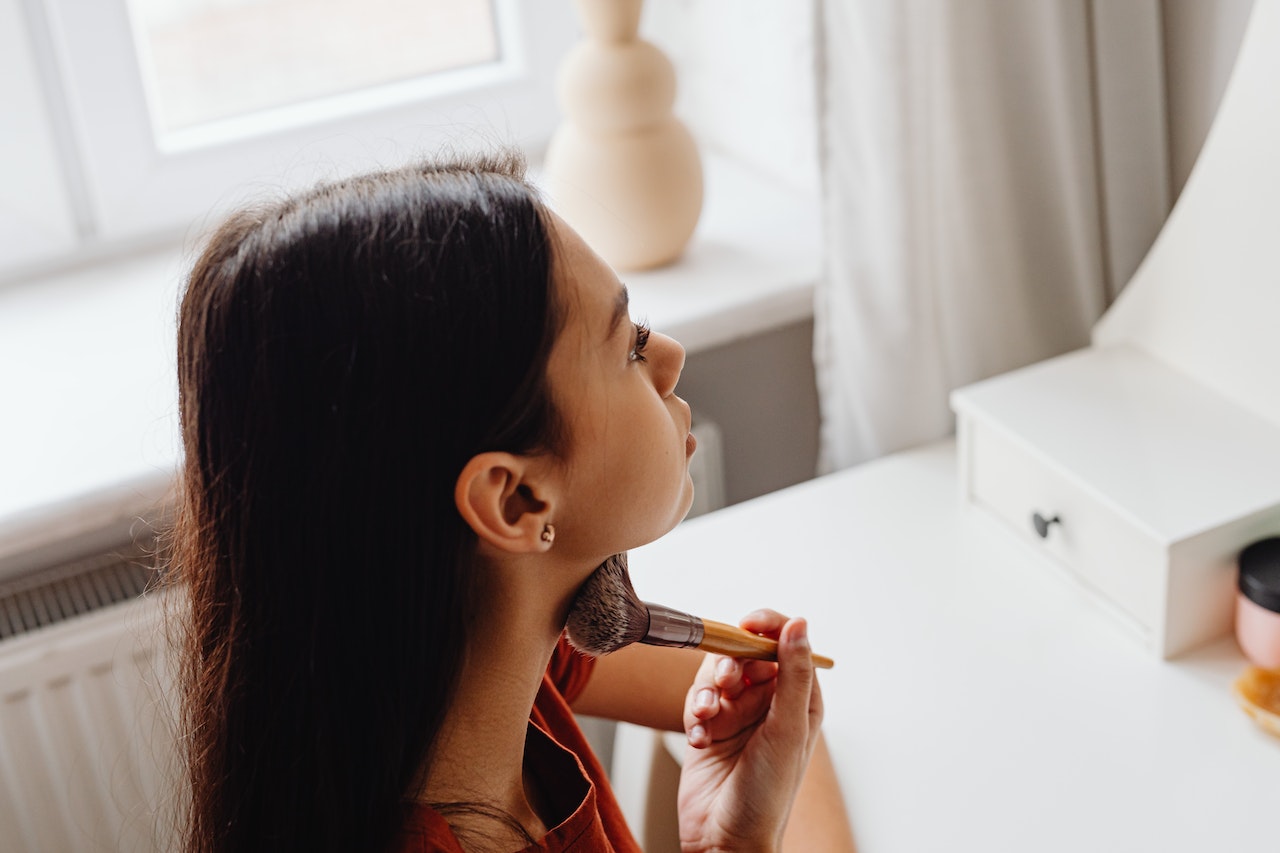 Keep Your Growth Path Beautiful in 2023
Going into 2023, inflation looks to have peaked but is still something that will need to be contended with. Understanding customer behavior, sales trends, and future opportunities can make all the difference. But you need to rely on up-to-date and accurate data.
With Byzzer's reporting solutions, you can have all the data you need at your fingertips. Reach out to our team, so we can help you build a customized paid plan with Byzzer. You can have this data and much more available for any need that may come up.
Whether you're looking to plan for the holidays, identify emerging beauty trends, or just use data and insights to gain market share, we can help.