CGA by NielsenIQ's On Premise 'Wine in France' Report provides expert insights into the wine category in France, empowering businesses to capitalise on numerous market opportunities by exploring the size of the wine opportunity, consumption frequency, and preferences categorized by wine type.
By investigating variations in consumer behaviour and market dynamics across different regions in France, this report is a powerful tool for any supplier, operator, or distributor looking to gain a competitive edge with wine in the On Premise in 2023
and beyond.
To learn more about CGA's research capabilities and the Wine Reports, contact Julien Veyron at Julien.Veyron@nielseniq.com
---
Combine the capabilities of this report with CGA by NielsenIQ's esteemed 'French Wine Across the Globe' Report for an in-depth understanding of the global wine landscape.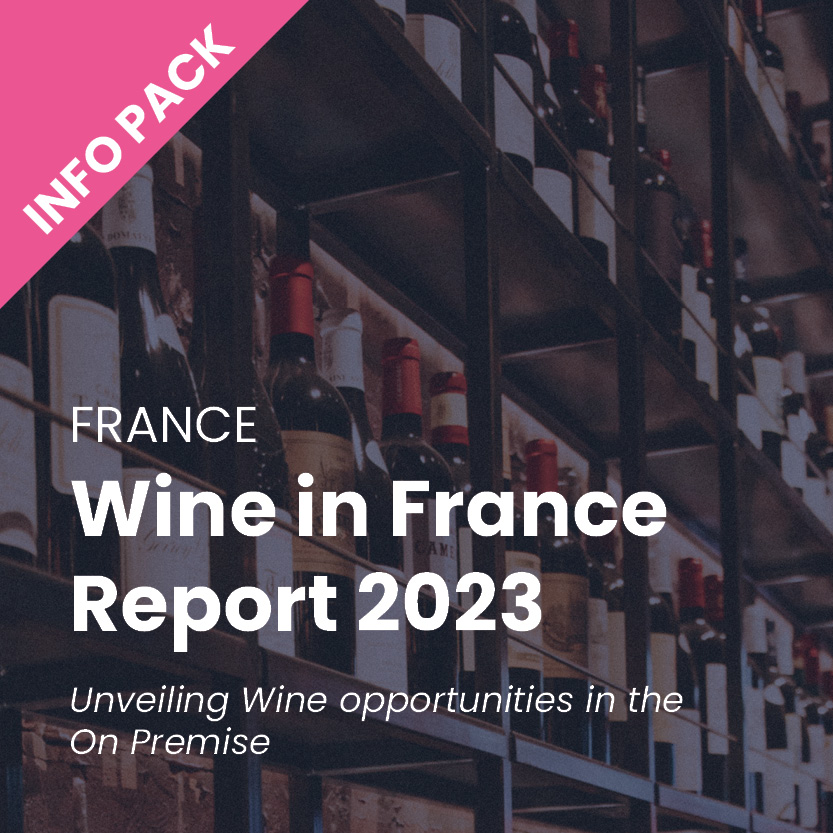 ---