OTC, impulse, and at-home categories on the rise
Health will remain a focus for consumers and continue to be a driver of growth. The OTC (over the counter) and health supplements category indicated substantial and consistent growth over the past two years, with an 18.5% increase in 2021 versus 2019 and a gain of 16.1% in 2021 compared to 2020.
Brands should also keep a close eye on impulse and at-home categories. Impulse categories such as tobacco, beverage, snacks and confectionery have trended upward, largely recovering in 2021 from pandemic lows. At-home driven categories such as frozen food and pet food are still growing as consumers live a hybrid life in and outside of the home.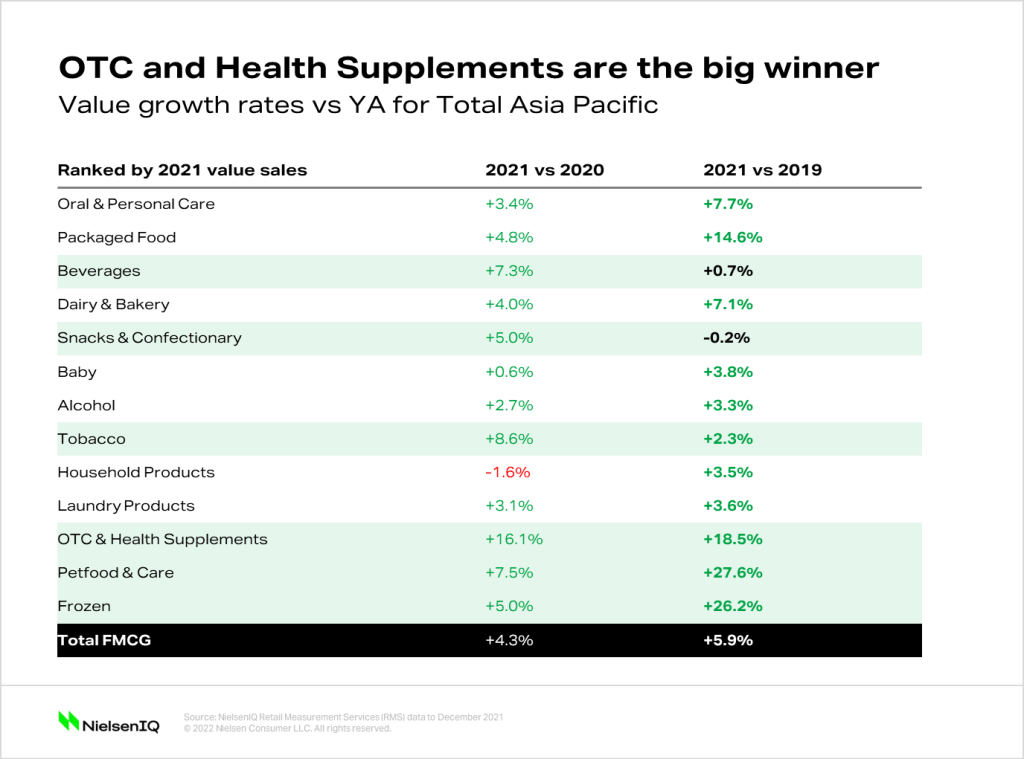 Consumers move beyond health basics
A NielsenIQ global health and wellness report in 2021 revealed that over half (54%) of consumers in Asia Pacific markets (including Australia, China, Indonesia, India, Singapore, South Korea, and Thailand) are proactive about health and wellness. Further, the report indicates that the health and wellness needs of consumers have evolved beyond the basics.
It is imperative for manufacturers to identify where their brands sit in the current hierarchy of needs of consumers and try to meet or exceed these expectations. The table below shows how consumers' hierarchy of needs correlates to the growth or decline of categories in markets across Asia Pacific.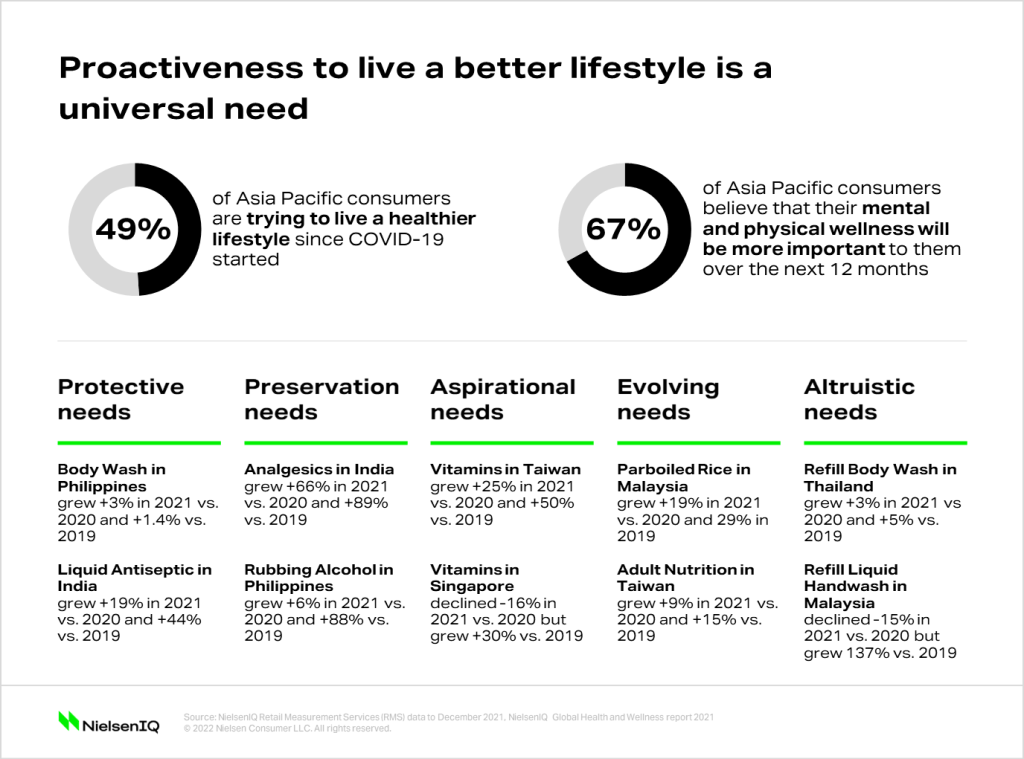 The data also uncovered opportunities for brand premiumization. Consumers in Asia Pacific indicated willingness to spend and pay a premium on products which offer specific benefits such as nutrition, fewer or no preservatives, sustainability, hygiene and protection.
---
Looking ahead
Health has been, and will continue to be, a powerful force influencing consumer behavior. Manufacturers and retailers must keep a pulse on consumers' evolving needs to guide their strategy as they allocate resources and choose which innovations to prioritize.