What is your consumer saying, without actually saying it?
To fully understand a package's potential across the shopper journey and identify winning packaging designs, it is essential to evaluate both conscious and unconscious shopper drivers.
Traditional research methods, such as focus groups and surveys, can't give a full understanding of unconscious drivers of behavior, in particular, emotion and memory. They can capture what shoppers are saying, but they miss what shoppers can't or won't articulate. With these traditional techniques alone, many questions are left unanswered such as:
Why are shoppers drawn to certain packages at shelf?
How do the design elements come together to tell a pack story?
Am I effectively leveraging my brand equities on pack?
This is where the importance of neuroscience comes in, as it offers more granularity and insight, inspiring a "culture of optimization" with the end goal of creating stronger, more impactful packaging designs.
---
Simultaneous roles packaging must address
At BASES, we believe that packaging must do a unique job throughout each phase of the shopper journey, and we measure the success of each of those jobs by using a combination of neuroscience and behavioral science.
During the first phase of the shopper journey, the initial approach when shoppers are first entering the aisle, it is important that your packaging gets noticed and meaningfully engages for your brand. At this point in time, the shopper's brain is going through an automatic process of deselection to focus on what is most intriguing and relevant. This unconscious interaction can only be measured effectively through the combination of eye-tracking and real-time brain response.
Combining eye-tracking with real-time brain response can uncover the how's and the what's: What attracts the shoppers' visual focus? How is the shopper navigating the shelf or the product? Is the package or brand block effectively engaging or is it drawing shoppers to it for unintended reasons? 
In the second phase, what we call "active shopping," a package's responsibility is to quickly convey its point-of-difference compared to the rest of the category and within its line. In competitive categories, it is not enough to meet the status quo of product communication. A successful package carves out its unique space in a way that is noticed and appreciated by shoppers and makes it easy to identify the brand and its variants. Ensuring this success ahead of time can be achieved by measuring in-context personality and findability.
---
Packaging resulting in brand equity
Phase three, when the pack has made its way up-close, is all about providing reassurance and closing the sale. At this stage of the shopper journey, you want to understand how shoppers are visually interacting with the pack and its ability to ultimately motivate purchase. Do the elements on pack come together to tell a cohesive and engaging pack story? Are the intended values and messages being clearly perceived? Is the packaging effectively motivating shoppers and creating the necessary connections to drive behavior?
Finally, the role of the package is not done once it has made its way into a shopping cart. The ongoing role of a package is to leverage and grow a brand's equity. Packaging is one of the most critical brand assets and because of this, great packaging must effectively embody the brand's intrinsic identity. For some brands, this identity may be bigger than its packaging and it is critical that brands don't lose their identity along the way.
---
Neuroscientists analyze brain stimuli and pack design
A holistic view of pack responsibilities across the entirety of the shopper journey is essential to determine its true potential. Having expert PhD neuroscientists review findings is crucial, as they can provide additional insights based on specific knowledge of how our brains respond and process stimuli and information.
NielsenIQ BASES research has found that optimized package designs generate an average of 5.5% lift in forecasted revenue. However, impactful success can be hard to achieve. As a marketing channel and a key brand asset, package design is often underestimated—but the truth is that it can make or break a product's success.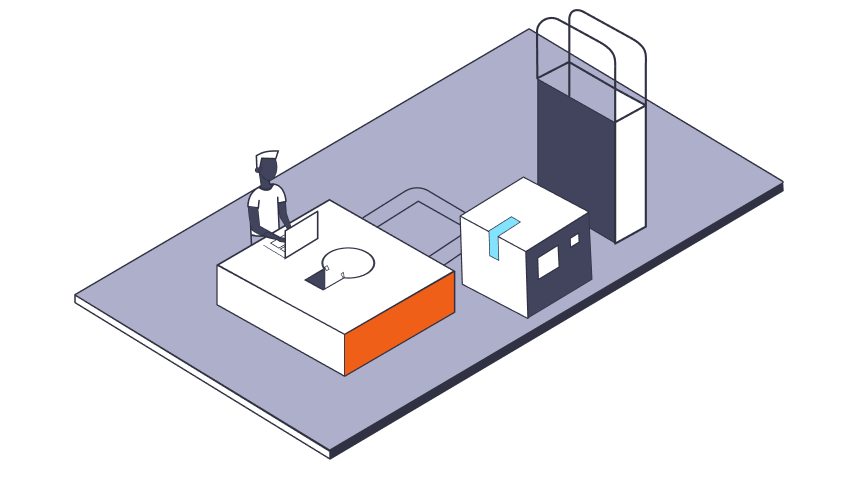 Want to know more?
Book some time with one of our Neuro BASES specialists for more information about understating packaging design research.