What is Category Management?
Category management is the act of analyzing and optimizing product sales based on category, retailer, region, and more. Retailers perform category management to ensure they get the best return on their shelf space. Manufacturers perform it to identify where their products have the best opportunity for growth. In general, an effective category management strategy utilizes the 4 P's: Product, Price, Place, and Promotion.
---
Why Does Category Management Matter?
Category management plays a major role in your ability to keep growing your brand. This is particularly true during a recession when shoppers are looking for better deals and promotions. Category management provides a tool for overcoming the challenges in the marketplace and positioning your products to sell. It lets you identify your weaknesses, gaps in the market, and the best steps to take to keep growing.
For example, if sales are lacking for a particular product, you need to know why. Is the price point too high for your target consumers? Do they feel the product isn't innovative and there's something new on the market? Is your shelf placement hindering the opportunity for new customers to discover it? Each of these issues requires a different solution, but they can't be uncovered without proper category management.
---
5 Category Management Tips for Emerging Brands
Now that we've covered the basics of category management, the real question is how do you actually do it well? There are a number of factors to consider, but it all starts with looking at the current state of the industry and your brand. Let's take a look at a few ways to do that.
Here are our 5 top category management tips for emerging and growth brands:
1. Work with Your Retailers
This might seem like a no-brainer, but you need to have a good line of communication with your retailers especially, if you want to get the most out of category management. Like manufacturers, retailers are consistently performing category management to keep from having excess stock build-up on the shelves and hurt their bottom line.
If you have a good line of communication with your retailers, you can work together to identify issue areas and get the most out of your products. This will also help you better align with the retailer regarding product shipments and target inventory levels. That way, you can avoid the dreaded retailer chargebacks. They may even be able to shed some light on changing shopper behaviors they've noticed and how it's impacting sales across the store and the category.
2. Don't Be Afraid to Make Cuts
Though most brands look to product pricing and promotion first, assortment optimization may be the area you need to focus on. Sometimes, this is as simple as adjusting which products you feature in what retailer. But, more often, it requires cutting underperforming products, a task many brands find difficult. However, NielsenIQ research has shown that duplicate or similar products can be harmful to overall sales. "Less is more" has never been as important a maxim as it is now.
In fact, retailers have found that over 50% of the shelf-reset products are unsuccessful and, actually, after the reset they generate less revenue than before. Retailers are spending thousands of hours on resets that ultimately achieve negative growth and this negatively impacts their relationships with the manufacturers. Optimizing retail assortment is an important step to take in 2023 as we grapple with the long-term effects of inflation and consumer behavior shifts.
3. Innovation Can Open New Doors
CPG manufacturers and retailers are constantly innovating to stay ahead of shopper needs in new ways. Luckily, there are many categories of product innovation at your disposal. This may be through new variations of old favorites that disappear after a limited run or entirely new categories. Product innovation isn't just about creating something new for the sake of newness. It's more often about filling an unserved niche or meeting a developing consumer need.
Innovation can also play a major factor in long-term product success. We've found that the best-performing product formulations have 7x the potential to survive in the market after three years, compared to less acceptable formulations. By properly identifying the innovations missing in your category, you can maximize the impact of product launches and build a stronger growth plan for 2023 and beyond.
4. Understand Your Market, Region, and Consumer
Not every market or consumer is built the same. Your products often sell in different places for different reasons, even if you don't know them. You should be looking at the figures from multiple angles to get the best sense of what is impacting your product sales. This way, you can build a stronger category management plan and avoid having to rapidly change plans at a later date. Your brand will be impacted by both micro and macro issues, so understanding the various factors is key.
For example, is inflation impacting consumers in your region more than others? Understanding the role your product plays in a consumer's life can help you better identify when your product may suffer from outside forces. Or, it may show that brand loyalty is high enough to sustain your growth as the competition falters. Every brand and consumer is different, so category planning without factoring in these preferences may lead to trouble down the road.
5. Build on the Back of Data
Acting on sub-par data usually leads to sub-par success. Unfortunately, for many emerging and growth brands, the idea of spending their budget on data and insights can seem like more trouble than it's worth. This means they can never act on complete data and get the most out of their products.
The true value of high-quality data and insights can be seen in your ability to identify emerging issues and trends and act on them. For example, nearly 50% of all promotional sales are sales that would have occurred regardless of the promotion. Without data showing you this gap, you'd be leaving money on the table with every promotion.
---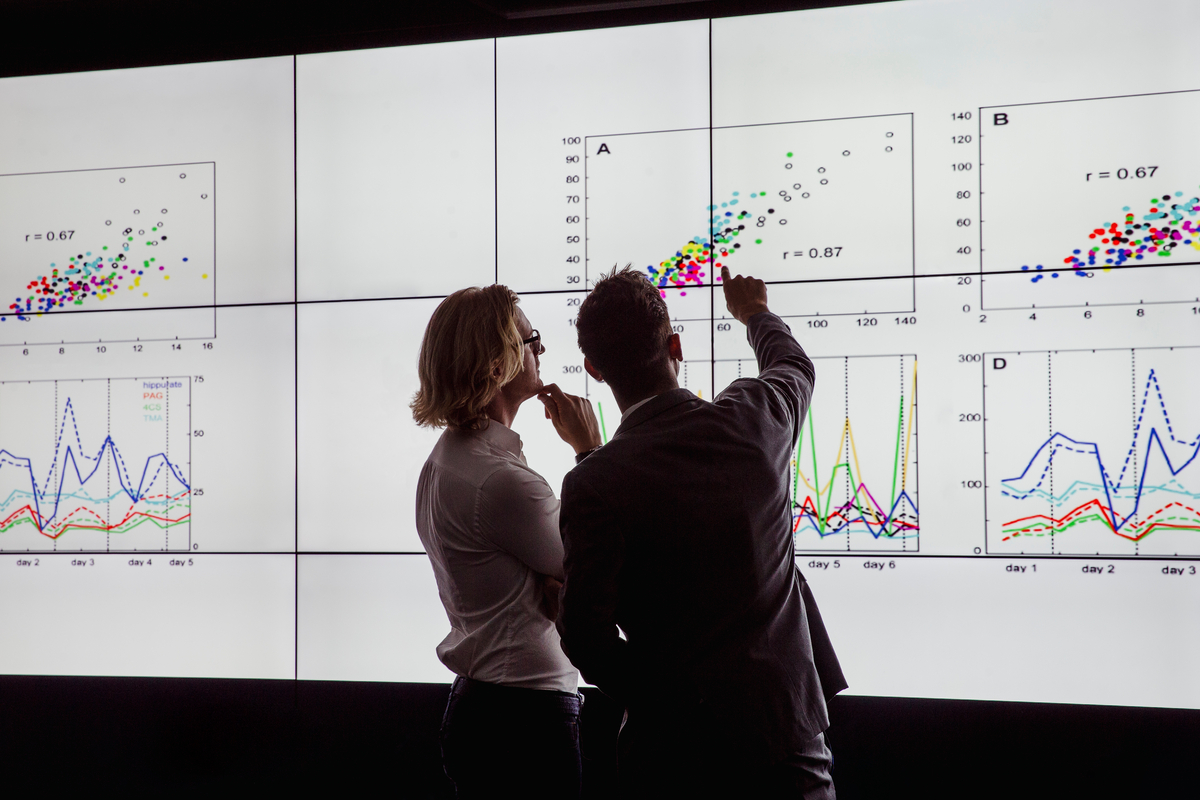 Don't Let Your Categories Manage You
Being able to accurately identify the products, retailers, and consumer segments where you aren't optimized for growth is key to your long-term success. But, you can't do any of this if you aren't acting on accurate, reliable data.
With Byzzer powered by NIQ's reporting solutions, you can have all the data you need at your fingertips. Byzzer provides breakdowns of a wide range of attributes and markets in easy-to-digest reports. Best of all, we'll show you how to leverage this information for your action plan.
Interested in more valuable insights like these?