Consumer Outlook 2023: Recessionary mindset grows among Asia Pacific consumers
The escalating prices of fuel, goods and utilities, worsening housing crisis, volatile interest rates, energy crisis, extreme weather, geo-political conflicts, and slowing worldwide pay growth are leading consumers to feel uncertain and skeptical about the future. Like consumers all over the world, the recessionary mindset is growing among consumers in Asia Pacific.
According to NIQ's Consumer Outlook 2023 survey, 61% of consumers in the region believe they are currently living in a recession. We foresee this negative sentiment persisting: 40% of consumers in the region expect to be in a recession within the next 12 months (+2 percentage points vs. 2022 mid-year Consumer Outlook survey).
---
Asia Pacific consumers prioritize health and essentials
As consumers become more cautious with their spending, they are focusing on saving money and prioritizing health and wellness. In fact, the Consumer Outlook survey reveals that 42% of Asia Pacific consumers plan to allocate more of their budget to health and wellness products, while also intending to spend more on savings and investments. Grocery and household items remain the top categories for increased spending, indicating a continued demand for everyday essentials and household products.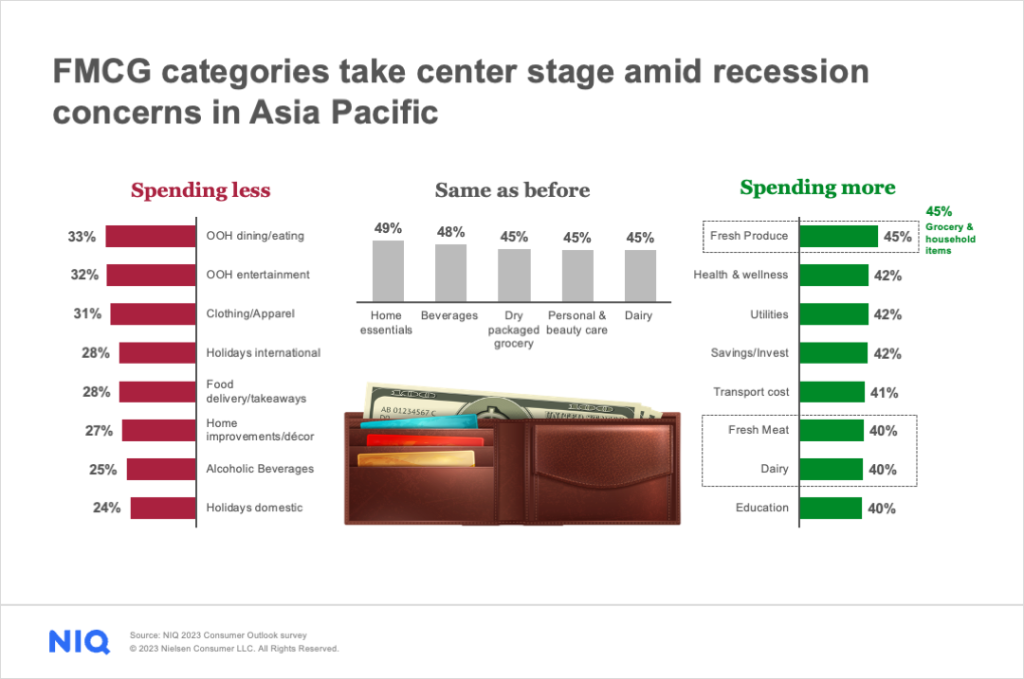 NIQ's Retail Measurement Services data confirms consumers' commitment to essential products such as health and wellness, grocery, and household items.
OTC medicines and supplements, and pet care products are the fastest-growing FMCG categories in Asia Pacific, with grocery items like frozen, snacks and confectionery, and packaged food showing strong year-on-year sales growth.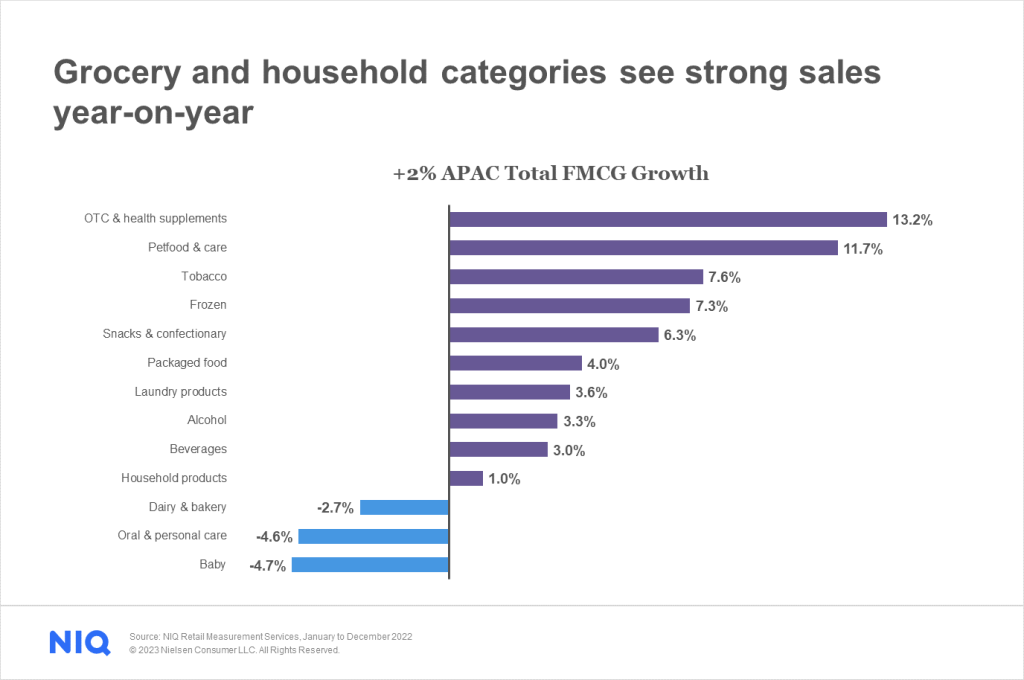 ---
Maximizing data-driven insights to overcome recessionary sentiments
While the spending intentions of consumers are well-placed to benefit the FMCG industry, maintaining or boosting growth amid a recessionary environment can still be a challenge. There are several ways in which retail measurement data can provide valuable insights to help FMCG manufacturers and retailers grow despite recessionary sentiments among consumers:
Understanding consumer behavior: Retail measurement data helps manufacturers and retailers understand consumer behavior in terms of their shopping preferences, purchase patterns, and brand loyalty. By analyzing this data, manufacturers and retailers can create strategies to appeal to consumers during challenging times by offering promotions, discounts, or adjusting their product offerings to meet changing demands.
Optimize supply chain and cut costs: Retail measurement data provides manufacturers and retailers with visibility into their supply chain performance, including inventory levels, transportation efficiency, and product availability. By optimizing their supply chain based on this data, manufacturers and retailers can improve their operational efficiency and reduce costs, which is critical during times of economic uncertainty.
Targeted marketing to boost sales: By leveraging retail measurement data, manufacturers and retailers can identify target consumer groups based on their shopping habits, demographics, and geographic location. This data can be used to develop targeted marketing campaigns and promotions that increase brand awareness and drive sales.
Strategic pricing: Retail measurement data offers insights into pricing strategies, including competitor pricing and the price elasticity of demand. By analyzing this data, manufacturers and retailers can make informed pricing decisions to remain competitive and attract price-sensitive consumers, even during tough economic times.
---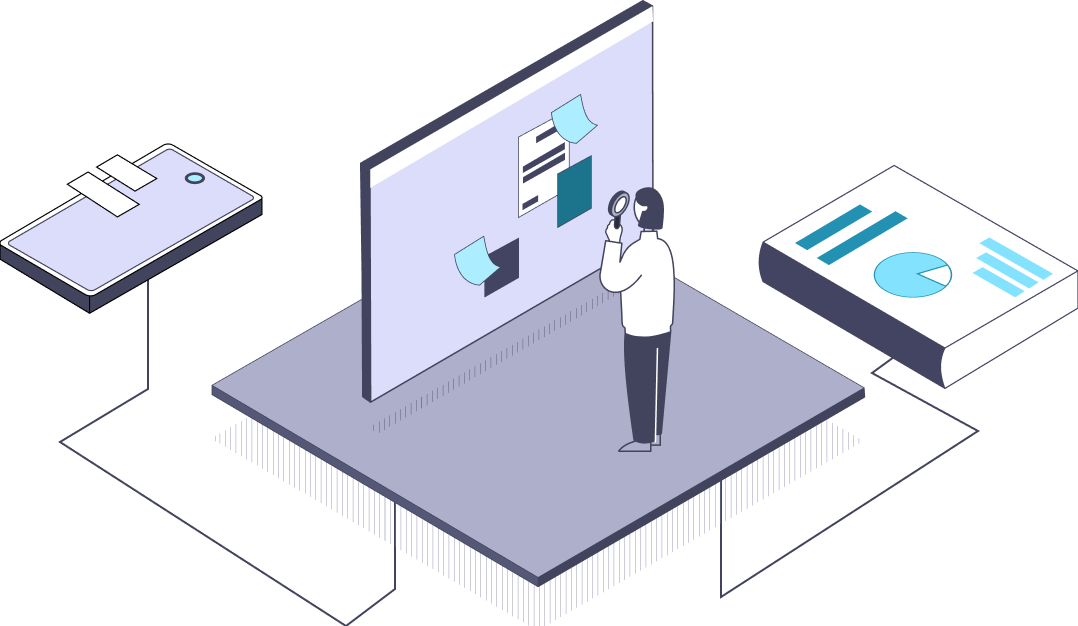 Get the full picture of Asia Pacific's FMCG landscape
Our data-driven insights help you identify opportunities for growth and make informed decisions that keep you ahead of the competition.