A clear view of the Gen Z consumer
Gen Z shoppers, born between 1996 and 2010, are quickly becoming an important consumer market.
Gen Z is the largest generation globally and has growing spending power as well as dramatically different spending habits from those of other generations. It's important for businesses to understand Gen Z to expand growth potential with a cohort coming into its spending power. Our latest NIQ research provides a clear view of Gen Z consumer buying behavior combined with unparalleled omnichannel coverage, data platforms, and predictive analytics.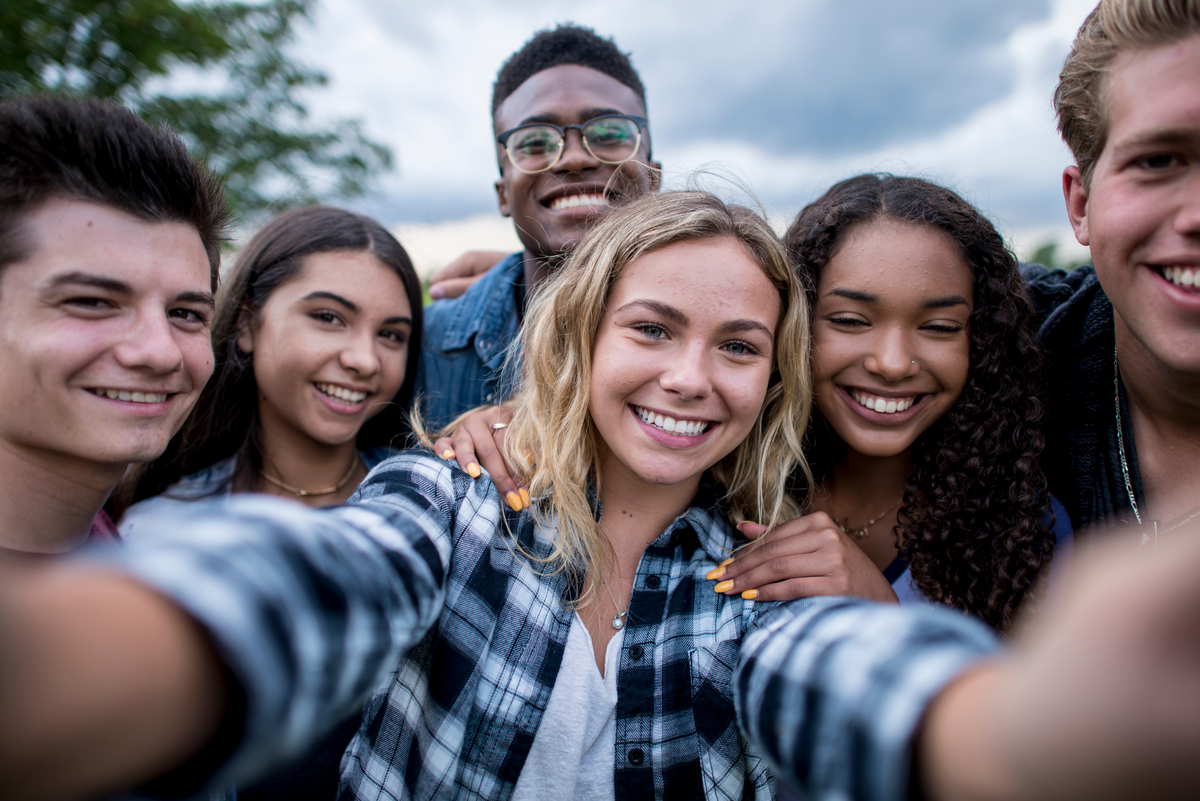 Watch the webinar
Access our on-demand webinar, Gen Z No Filter!, to hear in-depth about the latest trends from NIQ and discover how to adapt your business strategies to resonate with the next generation of shoppers.
---
Surprising findings for Gen Z's habits
Gen Z shoppers have known the digital world almost their entire lives. This key point shapes how Gen Z spends money and what they find important as they begin to transition to various roles in their adult lives; however, the majority of them (51%) only use in-store shopping, with 5% using online-only, and the rest are an omnichannel mix. Items that were purchased in-store were primarily household cleaning supplies, beverages, and impulse purchases (snack and dessert items).
This insight provides retail stores with important information as to what products to carry in-store and prominently feature. Additionally surprising is the frequency with which Gen Z shoppers go shopping, with the majority going at least once a week but many going 2 or 3 times a week. These frequent in-person shopping events can translate to frequent purchases for manufacturers if they can capture the attention of Gen Z.
---
Gen Z's spending categories
Research shows that many members of Gen Z still live at home but significantly influence their families' fast-moving consumer goods spheres, influencing their family's purchases of items such as milk, fruits, and vegetables. Whether part of a family unit or not, Gen Z spends a significant portion of their money on beauty and self-care items as well as impulse purchases. Gen Z's impulse purchases are frequent and consist of:
Cookies/Biscuits
Salty snacks
Ice cream
Chocolate
Ready-to-eat meals
While their spending categories will most likely change as Gen Z shoppers evolve and begin to spend their money on more necessity-type items, brands can confidently cater to impulse purchases with this knowledge. This is especially useful considering that 28% of Gen Z makes purchasing decisions based on experimentation or the desire to try something new, notably in snack categories (chocolate, salty snacks, ice cream, and cookies). All of these product categories are high involvement, high exploration type items for Gen Z shoppers.
Perhaps most surprisingly, social media influence only accounted for 12% of the reason a Gen Z shopper chooses to purchase something. This was primarily isolated to personal care items such as skincare treatments and make-up. Word-of-mouth is important for Gen Z shoppers, but this can be highly relative to the category; for instance, Gen Z shoppers rely on family recommendations for consumer staples but rely on their friends' word of mouth for alcoholic beverages.
---
The importance of evolution
These transitional phases as Gen Z grows up from teens through their college years to fledgling adults, homeowners, parents, and beyond are opportunities for brands to capitalize on their spending habits. The evolving tastes and trends that shape Gen Z's spending habits requires agility, and hyper-responsivness to trends and changing needs and values. Right now, and perhaps into their futures, Gen Z is much more concerned than the previous generations with:
Authenticity: Does the brand understand my needs?
Ethical sourcing: Where did the ingredients come from?
Transparency: Is everything spelled out? What is an ingredient, and can I trust this product?
Environmental impact: Is this a low-carbon footprint product?
This speaks to the fact that Gen Z's tatses and shopping habits are developing, and brands and retailers would be wise to help drive and influence spending habits now. While Gen Z doesn't identify as brand loyal (only 19% say they have any brand loyalty), loyalty can be earned with this cohort. Understanding Gen Z now will help brands create short and long term opportunities for growth.
---
Insights from every angle
NIQ's powerful Gen Z No Filter! syndicated report, GfK's Gen Z Consumer Life report, and NIQ's Shopper Trends data for Gen Z, covered in this NIQ webinar, utilize multi-stream analysis to provide insights into Gen Z's evolving shopping habits. It provides retailers, marketers, and all businesses with deep insights they can use to appropriately tailor their experiences to the ever-growing Gen Z spending sphere.
NIQ's Gen Z No Filter! study was completed in late 2023 and included data from 7 markets (the U.K., Spain, France, Portugal, Romania, Germany, and Italy). It includes Gen Z shoppers aged 18 to 25 years old and 1,000 data points in each market, for a total of 7,000 Gen Z shoppers in 32 different spending categories.
The GfK Consumer Life Global Study is the most comprehensive and longest-standing consumer trend study in the world. It's robust coverage includes 26 markets with 1,000 to 2,000 respondents per market.
NIQ's Shopper Trends is NIQ's annual benchmark study fielded in 60 or more countries to track shifts in shopper behavior and the retail landscape.
Please contact your local NIQ representatives if you want more information on specific categories and/or individual country reports or data.