European consumers' top concerns
Consumers are concerned about grocery prices: European consumers' top concerns in 2023 were food and grocery prices (44%) and utility costs (36%) according to NIQ's Consumer Outlook 2023. As a solution, 6 out of 10 consumers in Europe will spend less or even stop buying leisure and lifestyle products, while 63% will spend less on food and 42% on beverages.
90% of Romanian shoppers also feel the pressure of rising prices and are cautious about their purchase decisions (as per NIQ's 2023 Shopper Trends Romania). In response, 6 out of 10 Romanian shoppers will cut down on non-essentials as the main coping mechanism for food price increases.
Drained wallets continued to restructure shopping and to push shoppers towards more planning and less impulse. For 8 out of 10 Romanian shoppers, promotions have the power to alter the decision-making process, either in terms of store or brand choice.
It's clear that prices have been top of mind for FMCG consumers and brands alike in 2023. But predicting how your consumers will react to price increases is still a challenge for many brands and retailers.
---
A pricing and promotion case study in a disruptive market
Beer is a highly fragmented category—shelves at retailers are over-saturated (in terms of offerings), and the highly competitive landscape leads to high promo pressure, eventually putting pressure on the overall profitability.
Proactive strategy management is imperative during these sensitive times—the Beer manufacturer (a top player in the Beer category in Romania) worked with its trusted provider, NIQ, to mitigate the risk of increasing prices for their brands and create room for future growth. The approach: develop a price and promotion playing field and a shopper-centric price structure to maintain profitability and build a solid plan for the product mix, focusing on three key business questions: 
How should we position our prices versus our main competitors?
How do our shoppers compare our prices to our competitors, other categories, and other markets?
How can we optimize our promotional strategy to drive profitable growth?
---
The solution
With the help of NIQ's Revenue Growth Management analytics, the Beer brand was able to adjust its pricing strategy to the new market reality (differentiated by brand / item / channel), while maximizing profitability. These advanced analytics, defined a pricing strategy for the brand by clustering their portfolio into four buckets: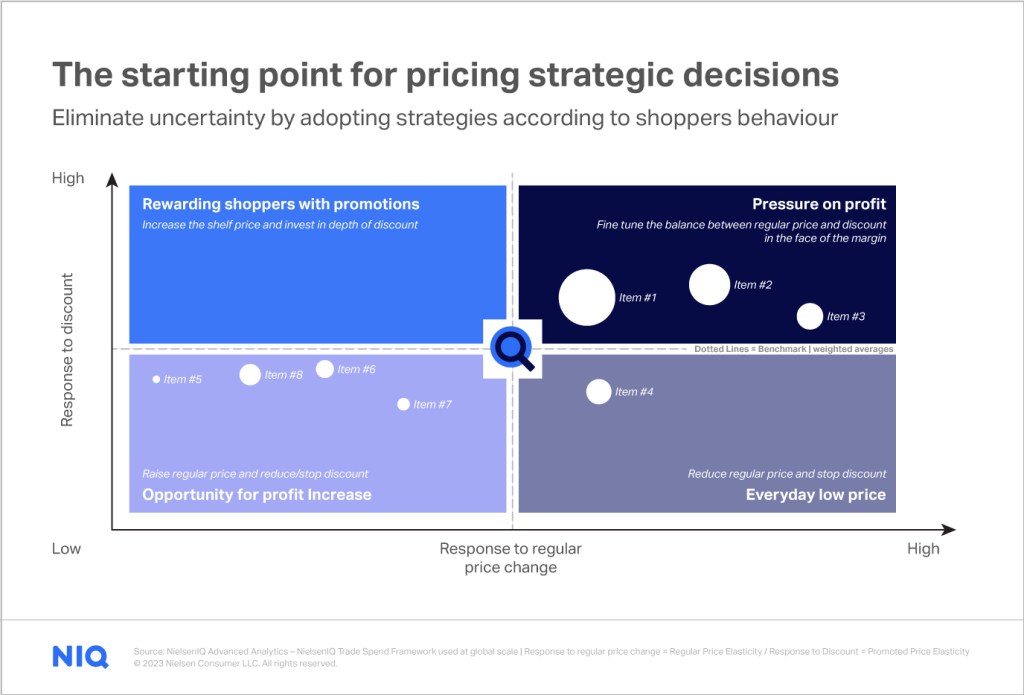 The analysis of the items' price elasticities revealed that the consumers are heavily comparing the prices of the Beer brand's products to their competitors' brands. Furthermore, with the help of cross-elasticities, we defined optimal price gaps versus the brand's main competitors.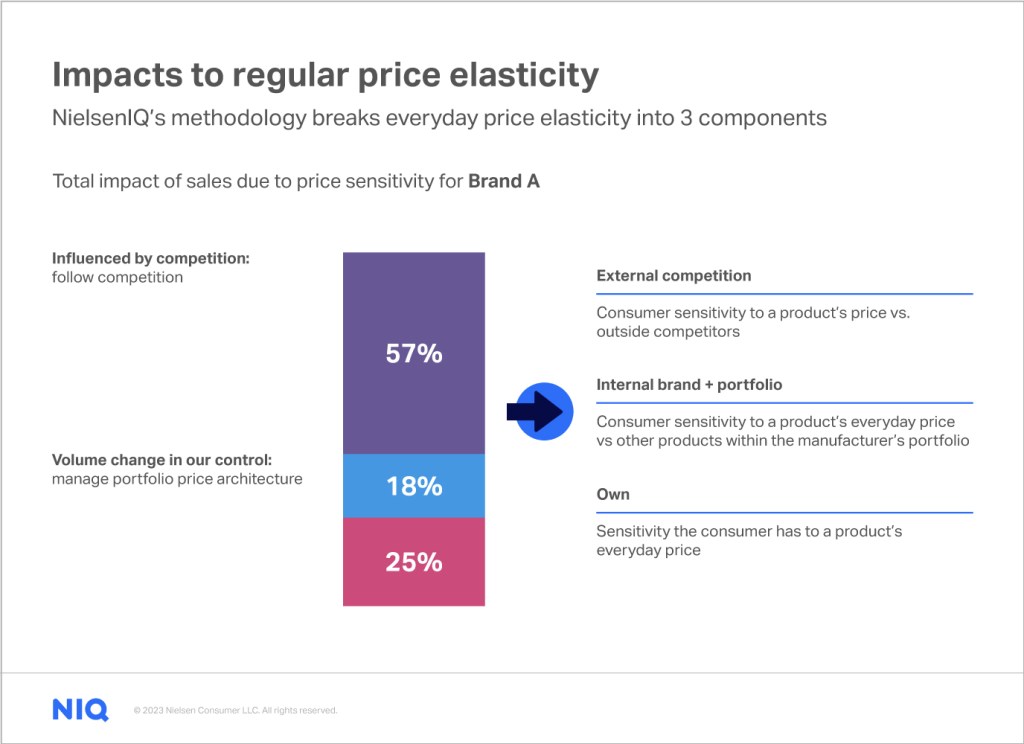 This allowed our customer to not only understand how to optimize their pricing strategy to grow their products, but also maximize their market share within the category.
---
Recommendations for rebuilding and repairing margins
#1 Re-position pricing strategy: NIQ's price and promotion modeling capabilities revealed that the Beer brand's shoppers reacted more to temporary price reductions than an everyday low price. Together, we developed a price positioning plan and promotion move and managed to maximize incremental sales by prioritizing temporary price reduction (TPR) activities with deeper discounts instead of everyday-low-price (EDLP).
#2: Develop a tailored pricing strategy:
Brand differentiation: This study revealed that shoppers are less sensitive to promotions and price changes when buying premium/niche brands—the brand knew to reduce promo activities for these brands and re-allocated the budget to brands with a higher price sensitivity, optimizing costs and profitability.
Item-level planning: Different SKUs behave differently, even within the same brand. Thus, the brand planned their price and promo strategy by SKU to maximize profitability and margins on the items that are candidates for price increases, but at the same time maximized revenue on the items that followed a price fighter strategy. By following an item-level strategy, they were able to uncover new opportunities by item and optimize their price and promo strategy.
Identify specific opportunities by shopper and occasion: The same shoppers were behaving differently for each shopping occasion. By learning about the specificities of shopping occasions, the Beer brand developed a tailored pricing strategy and communication for each shopper, by channel and occasion. Despite a general high price sensitivity of their portfolio, the Beer brand unlocked additional potential for price increases in convenience stores.
With an in-depth analysis of core items and key pricing metrics—elasticity, incremental volume, volume uplift, and cannibalization— NIQ identified the items that would bring the best equation for the Beer brand's optimization of the trade spend.
The Beer brand received its results in a user-friendly tool and simulator, which enabled further testing of their business hypothesis before activation.
Your revenue management strategy will determine your long-term success in an inflationary environment. NIQ's top-notch, quality data analytics can help you plan and act now. If you want to quickly identify an optimal price and promotion strategy, assisted by artificial intelligence, NIQ Revenue Optimizer will show you in seconds what impact your price increase would have and which is the best price to choose to maximize your profit.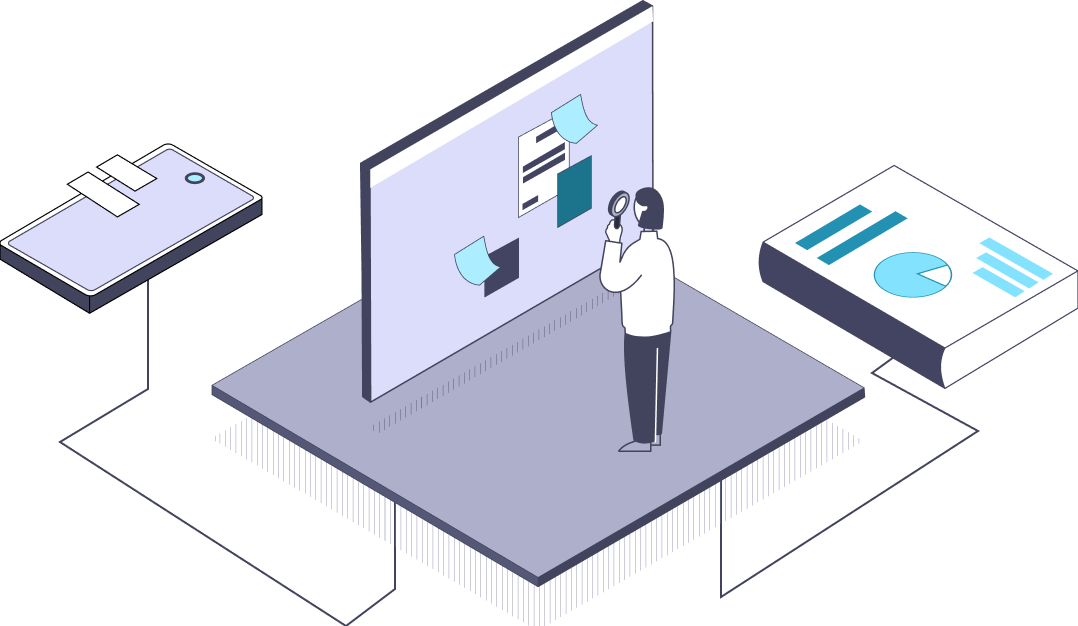 Always-on solutions
Get ahead of the competition with NIQ. Reach out to your NIQ representative or below to maximize your revenue.