NielsenIQ Omni Solutions
---
Omnishopping is here to stay
As many categories are moving online, brands see more of their revenue coming through online sales. But, most emerging and growth brands don't have a full view of either their total sales across all channels or the differences in consumer behavior. That's why we're offering customized Omnisales and Omnishopper reports and subscriptions for emerging and growing brands. We'll help you get deeper insight so you can meet customers' shifting demand and grow your brand intelligently.
Here's a quick guide on our two offerings and how they help:
Omnisales
Do you know your total online and in-store sales? What about click-and-collect?
Brands of all sizes are seeing a shift in sales. Because of this movement to multi-channel purchasing, looking at e-commerce or Brick & Mortar as isolated segments is a thing of the past.
Only NielsenIQ provides instant access to everything from grocery pickup data to Amazon data, eliminating the need to stitch disparate data sources on your own. NielsenIQ Omnisales delivers one total sales number, brought together by data science, technology, and a common language that reflects the most comprehensive, reliable truth set so you can make bolder decisions with confidence.
Omnishopper
Do you know the difference between your shoppers' behavior online and in-store?
The modern shopper has expanded their places of purchase. But without a clear understanding of how and where your shoppers make purchases, you won't be able to make meaningful connections – or sales.
To make confident, strategic decisions, you need to understand who your online and in-store shoppers are. The NielsenIQ Omnishopper solution brings powerful insights to help you capitalize on shifts in omnichannel shopper behavior. We bridge the shopper insights gap so you can define specific strategies to target at every touchpoint.
---
Want to Learn More about NielsenIQ Omni Solutions?
With data coming from so many sources, it can be hard to know what data matters. To help, we've put together a simple presentation to help you better understand what exactly Omni Solutions is and how it can help you take your brand to new heights.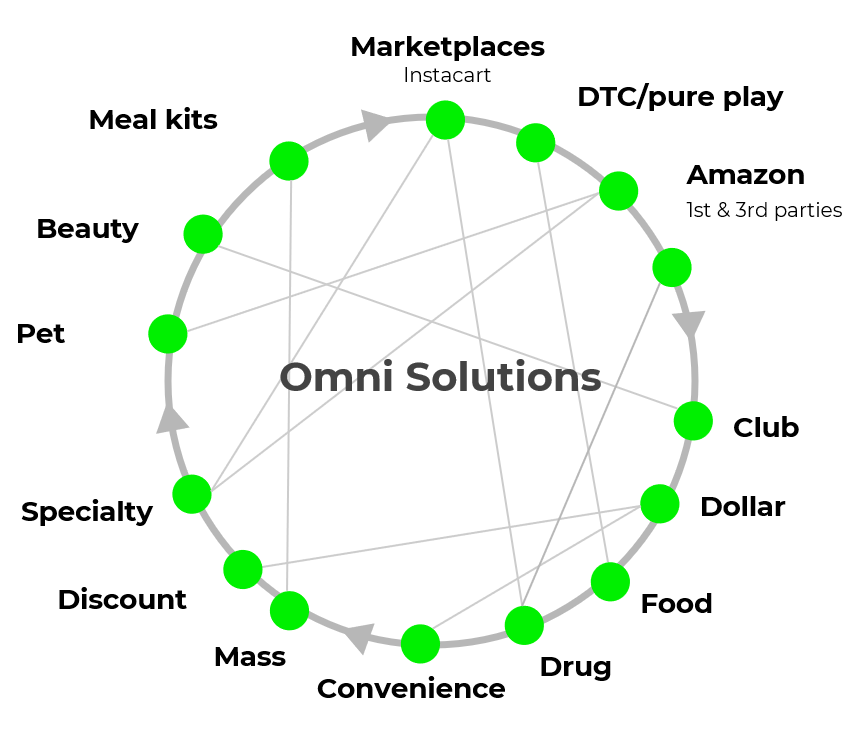 ---
Valuable Insights and Articles
Looking for more insights into our omni solutions and how this data can help you hit new goals and better target your customers? Take a look at some of the articles below: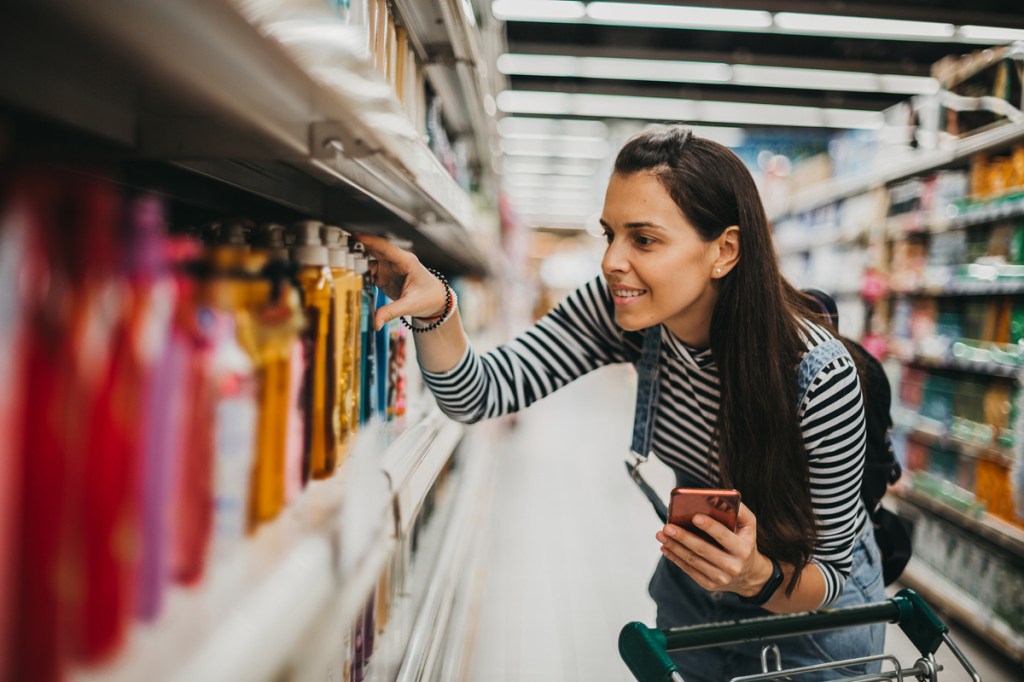 Whitepaper: The Great Shopper Shift and the Source of Omnichannel Truth
The great shopper shift of 2020 isn't going away. CPG retailers and manufacturers, especially in the grocery sector, have seen huge shifts in where sales are coming from, and what is driving their shoppers' decision-making.
Download our whitepaper and learn how to create the source of omnichannel truth for your brand