5 Key Holiday Grocery Trends 2023
With consumers gearing up to shop for the holiday season, knowing the right levers to pull to stay competitive is vital. But, that's easier said than done as so many factors affecting demand are adding pressure.
With that in mind, here are 5 key holiday grocery trends to be aware of:
1. Continuing Pressure of Inflation
The story of 2023 has really been the story of consumers dealing with the impact of inflation. Unsurprisingly, as many consumers are still grappling with increased costs, they're finding it harder to justify spending on non-essentials. This is especially true when it comes to spending on holiday gatherings. 84% of global consumers say they're prepared to spend less, the same, or nothing on holiday gatherings and celebrations this season.1
As a result, consumers are adapting their behaviors to stretch their dollars. This may be by buying bulk, shopping on promotion, or shopping private label brands. Private Label, which on average provides 13% savings versus other brands, has set a new report share, now accounting for 19.3% of CPG sales in the U.S.2 Private label brands and CPG brands that can convey value this holiday season are likely to be the biggest beneficiaries of consumer spending.
2. The Rise of Made-from-Scratch Sides
Another trend is the rise of made-from-scratch sides. Shoppers are increasingly interested in making their own side dishes for their holiday meals, eschewing the pre-packaged fare. These include things like mashed potatoes, sweet potatoes, and green bean casserole. However, this does open up opportunities with 18% of surveyed respondents planning to spend more on socializing and gatherings this year.1
Of this group, the majority (58%) intend to buy more premium and quality ingredients for at-home entertainment.1 CPG brands can cater to this trend by offering high-quality ingredients and fresh foods like seafood or meat. Retailers can also encourage shoppers to make made-from-scratch sides by providing recipes and cooking tips.
3. A Focus on Convenience
Consumers are looking for ways to save time and money, and this has led to a growing demand for more convenient food options. This includes the growth in sales of things like prepared foods (up 6% over last year), salty snacks (+11.2%), and ready-to-heat rice (+17%).3 With ongoing economic pressures and a range of other things to buy for the holidays, many consumers will actively focus on convenience when it comes to groceries.
Retailers and CPG brands can react to this shift by honing their pricing and promotion strategies to be more effective and competitive. This means you need to focus on providing true value and not just low prices. By aligning with shifting consumer behaviors and offering more convenient solutions, CPG brands have the opportunity to finish 2023 strong.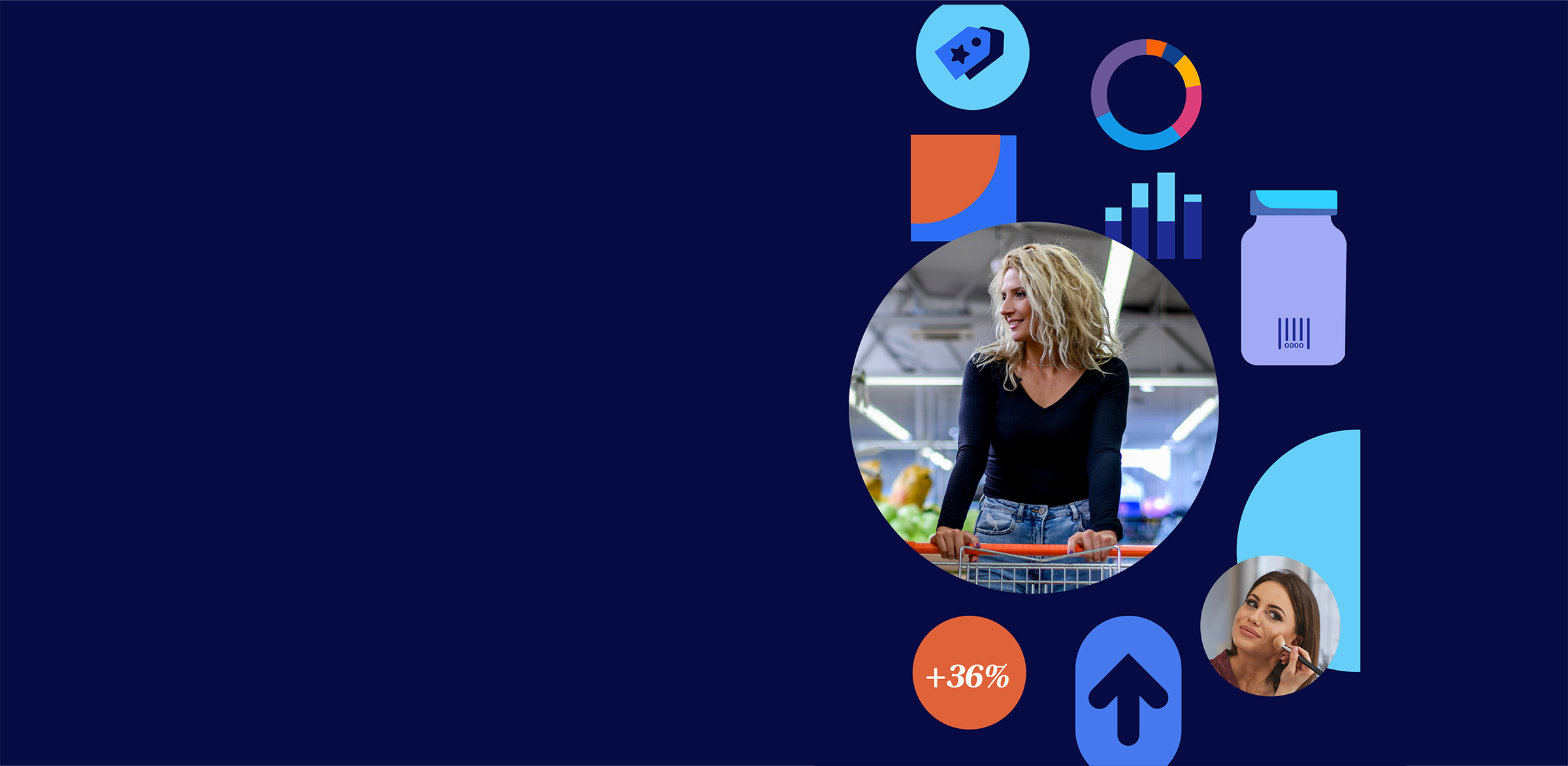 New Game. New Rules.
Without data, ongoing dynamic economic forces and effects on consumer buying behavior will make pricing and promotion challenging, if not impossible, to get right.
Download our free guide for an in-depth examination of pricing and promotion strategies that are effective today, as well as how these strategies have yielded successful outcomes.
4. The Growing Popularity of Healthy Options
One key trend is the increased demand for fresh, healthy options. Some consumers are looking for fresh, local, and seasonal produce to use in their holiday meals. Others are seeking out plant-based and alternative meat options. In fact, 15.5 million Americans follow a Vegetarian lifestyle, with around 2 million of those following a purely vegan lifestyle.4
CPG brands can meet this demand by partnering with local farmers and suppliers, and by offering a variety of fresh produce options in their stores. They can also provide educational content and recipes that help consumers use fresh produce in delicious and creative ways. Brands that offer products that have a wellness aspect or fall within a "Better For You" category are all in a position to benefit from this shift this holiday season.
5. The Importance of Sustainability
Finally, more consumers than ever care about sustainability, and they're backing it up with their wallets. Almost all consumers (95%) say they are trying to take some action to live sustainably.5 This could include using sustainable packaging, sourcing ingredients from sustainable farms, and reducing food waste. But affordability is also a major factor to consider. 41% of consumers say that the higher costs of sustainable products is a barrier for them.5
CPG brands can meet the needs of holiday shoppers by promoting sustainable products and practices. Consumers are increasingly concerned about the environmental impact of their food choices, and CPG brands can offer a variety of sustainable products and practices to meet this demand. Balancing sustainability and costs may be difficult, but offers the best chance of connecting with these consumers this holiday season.
---
How to Act on Holiday Grocery Trends
The holiday season is usually a time for celebration and feasting. But, consumers are faced with an enormous economic pressure that is likely going to limit the grocery spend for holiday gatherings this season. To get the most out of this limited market, CPG brands and retailers need to be particularly focused on the trends that will drive sales.
CPG brands that focus on value and convenience for holiday shoppers may see the best results. This could include offering discounts and promotions, developing products that are quick and easy to prepare, and offering online ordering and delivery options. By acting on these holiday grocery trends, CPG brands can meet the needs of consumers, grow their businesses, and make a positive impact on the environment.
---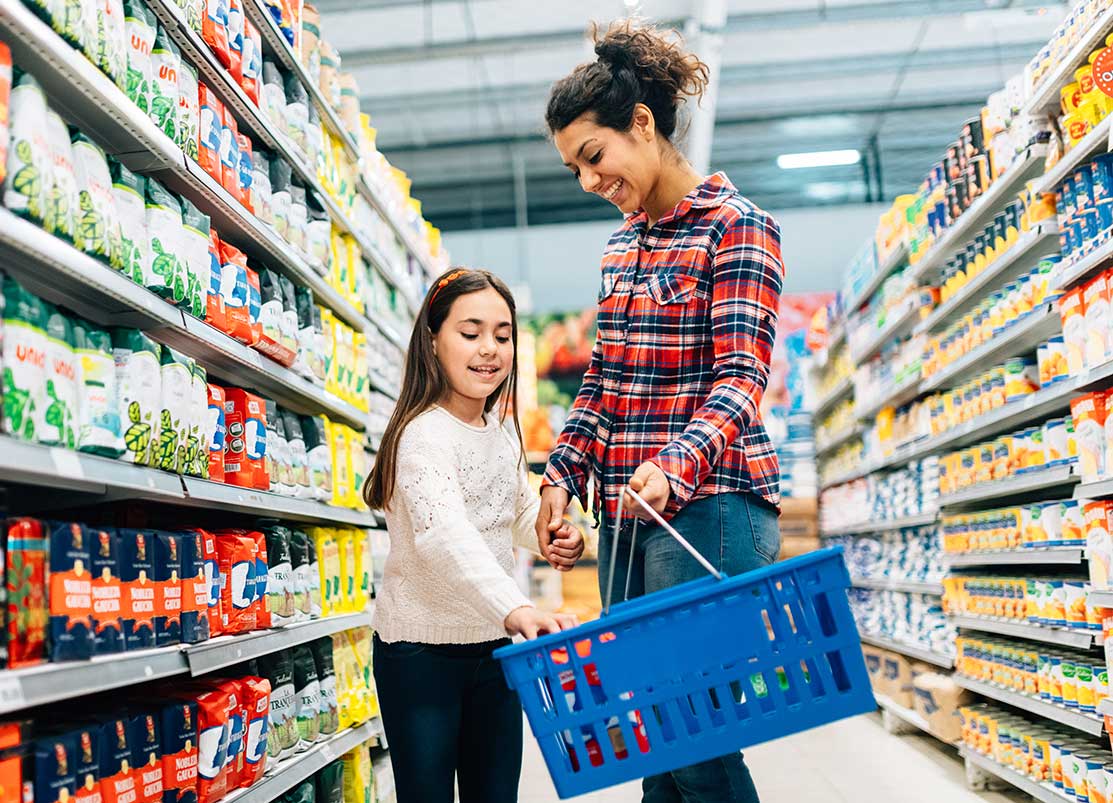 Get the Most out of This Season's Grocery Sales With NIQ
Meeting consumer needs in a chaotic market requires understanding customer behaviors, sales trends, growth opportunities, and future demand. Which is a lot to ask if you don't have access to accurate data and valuable insights. The experts at NIQ are here to help.
No matter your size or state of growth, NIQ provides the Full View of the market at a price that fits your budget. For emerging brands, Byzzer by NielsenIQ provides access to the essential data they need to successfully react to these shifting tides and build growth strategies.
Talk to our experts about new options custom-built for emerging and rising brands alike.
Don't miss out on the market's best data and expert insights to help you keep brand growth strong this holiday season and beyond!