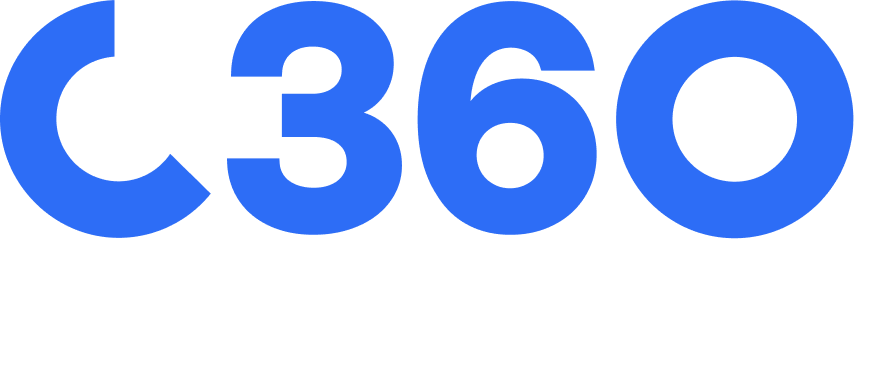 Thank you for another successful C360!​
Consumer 360® 2023 defined new inroads for innovation, created new bridges for collaboration, revealed new routes to purpose-driven strategies, and mapped new pathways to growth.
Join us in Phoenix on May 13-16, 2024

About
There are those who fear disruption and those who embrace it.
Breaking new ground requires courage, confidence, creativity and a compass dialed into where consumers are headed. In these complex times of polycrisis, the leaders who dare to navigate the new and defy disruption will reap the rewards of true growth and success.
Join us at this year's C360 conference, where we'll define new inroads for innovation, create new bridges for collaboration, reveal new routes to purpose-driven strategies, and map new pathways to growth.

Traversing Rapid Omni Transformation
Discover how to thrive and prosper in a rapidly changing omni retail terrain.
Influencing Innovation
Gain inspiration from leading visionaries who've blazed new paths with conviction, courage and calculated risk-taking.
Owning the Change
Connect with industry trailblazers who are leading by example, setting new standards and accelerating positive change.
Winning the Shopper
Learn how shifting consumer demands and rapidly advancing technologies are redefining retail trading partner relationships.
---
For more information and instructions on downloading the presentations:

C360 2023 by the Numbers
3
Mainstage Keynote Presentations
19
Total Mainstage Presentations
1st
Founder's Pitch Slam on the Mainstage
8
Product Showcase Booths
Click here for the detailed conference agenda
Tuesday, June 6​
5:00 – 6:30 PM​ Mainstage and keynote​​
6:30 – 10:30 PM​​ Welcome reception & dinner at The Novo​
Wednesday, June 7​
7:00 – 8:15 AM​​ Breakfast​, Product Showcase and Specialty Zone, Networking Zone
8:30 AM – 12:15 PM Mainstage
12:15 – 1:15 PM​​ Lunch, Product Showcase and Specialty Zone​​, Networking Zone
1:15 – 2:45 PM​​ Mainstage
2:55 – 3:55 PM​ Breakouts
3:55 – 5:00 PM​​ Product Showcase and Specialty Zone, Networking Zone
6:30- 10:00 PM​ Ultraviolet Jungle Party & dinner with DJ Hesta Prynn
Thursday, June 8​
7:00 – 8:15 AM Breakfast, Product Showcase and Specialty Zone, Networking Zone
8:30 AM – 12:00 PM Breakout sessions, Product Showcase and Specialty Zone​, Networking Zone
12:00 – 1:00 PM Lunch, Product Showcase and Specialty Zone, Networking Zone
1:00 – 5:30 PM Mainstage and closing keynote​
6:30- 10:00 PM LA Street Festival Closing party​ on West Road​ with Laith Al-Saadi
Friday, June 9​
Departures
Mainstage
Against the backdrop of persistent economic, societal, and technological change, having a Full View of the total consumer landscape is essential to successfully paving new growth pathways for 2023 and beyond. Learn from retailers, influencers, and technology experts about what's shaping the future of retail in our general sessions, where we'll reveal the latest intel on shopper behavior, omnichannel, impactful ESG strategies, and visionary leadership.
NEW! 2023 Founder's Pitch Slam
New this year! Get ready for the 2023 NIQ Founders Pitch Slam for Emerging Brands!
For the first time ever at Consumer 360, NIQ will host one of the largest CPG pitch slams of the year for founding entrepreneurs. This event will provide a rare opportunity for emerging CPG brand makers to pitch their products to an esteemed panel of industry executives from across the retail, investment and global brand communities at C360 in Los Angeles. All audience members will have the opportunity to vote for their fan favorite among the top five finalists.
This unique competition will provide the pitch slam winner with exclusive access to NIQ's data experts to help build their brand through the lens of best-in-class data and analytics. Five finalists will receive an all-expenses paid trip to C360 for the live pitch, vying for the ultimate prize package.
Join us and discover how to better understand and master the new realities required to stay ahead of the next waves of change.
Meet Your Judges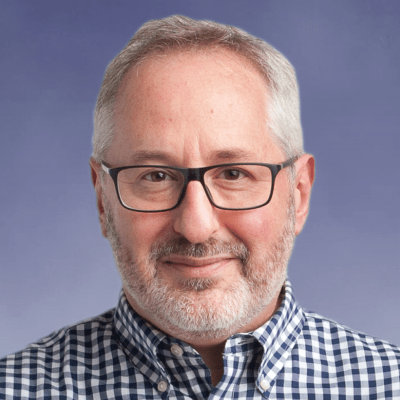 Craig Dubitsky
Friendly Founder, hello products & former Chief Innovation Strategist, Colgate-Palmolive
Craig Dubitsky
Friendly Founder, hello products & former Chief Innovation Strategist, Colgate-Palmolive

Craig is the friendly founder of hello products and former Chief Innovation Strategist of Colgate-Palmolive. hello, the world's first naturally friendly™ oral care brand, was acquired by Colgate in January of 2020. hello became the fastest-growing oral care brand in the US, with products now available in over 45,000 food, drug, and mass retailers. hello was named by Inc Magazine as one of the Best Places to Work, as well as "One of the 25 Companies That Are Changing the World". Dubitsky himself was named to Advertising Age's Creativity 50, the publication's annual list of the most influential and innovative creative thinkers, and one of the 100 Most Inspirational Marketers in the World by The Internationalist.
Prior to hello, Craig was a co-founder and creative lead at eos products, a founding board member at Method Products, and a strategic advisor to Seventh Generation, Boots, and various private equity funds.
Craig is an inductee in the Collegiate Entrepreneurs Organization (CEO) Hall of Fame, an Entrepreneur in Residence at Babson, and serves as an Advisory Council Member at the Ain Center for Entrepreneurship at The Simon School of Business at The University of Rochester. Craig loves people, design, brand, packaging and people. Yes, he said people twice.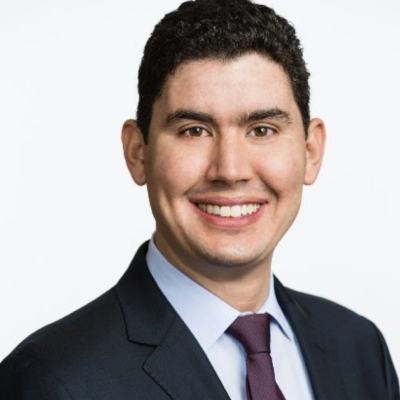 Hakim Ghanem
Director, Advent
Hakim Ghanem
Director, Advent

Hakim is part of Advent International's operating team. At Advent, he partners with management teams across the North America portfolio to improve performance and realize the fund's underlying investment thesis. He joined Advent from JPMorgan where he led large scale transformation programs and launched digital platforms for middle market clients. Prior to that, Hakim was the COO of E*TRADE's trading business and spent the first years of his career as a strategy consultant, most recently at Booz & Company and Bain & Company. Hakim received a master's degree in engineering from Ecole Centrale, a master's degree in management from ESSEC in Paris, and an MBA from the University of Chicago. Outside of work Hakim enjoys running, cycling, and experimenting with coffee. He lives in Chicago with his wife, their three young boys and shih poo.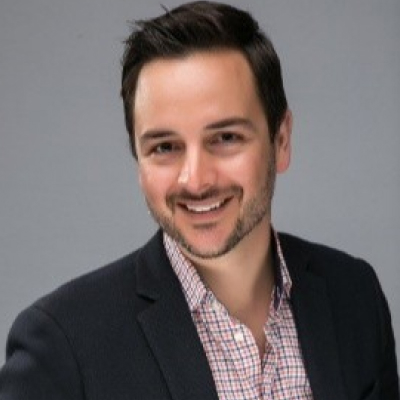 Ben Macedo
Senior Vice President, BASES, NIQ
Ben Macedo
Senior Vice President, BASES, NIQ
Ben Macedo, Senior Vice President and Chief Revenue Officer of NIQ BASES, has been consulting on new product innovation with both Fortune 500 companies and start-ups for over 20 years. His areas of expertise include identifying "white space" opportunities, ideation, sales forecasting, and honing launch activation with pack design and other marketing levers. In his tenure with BASES, Ben has seen thousands of new product ideas and launches and is adept at understanding the factors that differentiate the winners from the rest of the pack.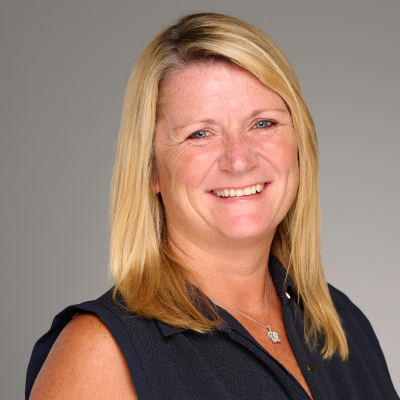 Tracey Massey
Chief Operating Officer, NIQ
Tracey Massey
Chief Operating Officer, NIQ

LinkedIn

Tracey Massey currently serves as the Chief Operating Officer (COO) of NIQ. As COO, Tracey is responsible for all commercial and product aspects, including revenue, product development plans, business units' strategies, and all market-facing aspects of NIQ.

Tracey is an accomplished global executive with over 30 years of experience and a successful track record in enhancing and expanding global businesses. Her philosophy of winning with clearly articulated strategies coupled with the infusion of trust and resources allows Tracey to empower people and nurture highly engaged teams.

Prior to joining NIQ, Tracey served as Global President and Chief Executive Officer of Mars Pet Nutrition, where she led the world's largest pet food business, revamping its product portfolios for continuous growth. Prior to that role, she was Regional President Mars Confectionary Americas, where she successfully led her team through the integration of Mars Chocolate Americas with the Wrigley Co. Americas.

Tracey has a BS in Chemical Engineering from Loughborough University in England, and is a published thought-leader and speaker on topics such as women's success in STEM and embracing the power of diversity.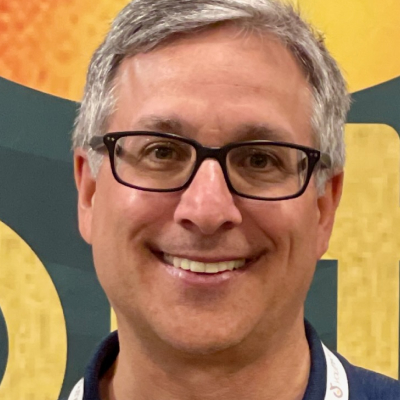 Michael Movitz
Co-founder, Brandjectory
Michael Movitz
Co-founder, Brandjectory

Michael Movitz is a 32-year natural products CPG industry veteran.
Michael is the co-founder of Brandjectory, an innovative platform dedicated to connecting early-stage CPG founders with CPG investors, nurturing those relationships, and helping founders prepare for, and navigate, the capital raise process. Michael is also Managing Partner of The Movitz Group, an advisory group of industry experts helping early-stage conscious brands raise capital and build go-to-market strategies.
Michael's tenure over the last 32 years includes 7 years as an advisor and consultant to early-stage CPG founders, 16 years with SPINS in various senior level positions, sales for the natural products division of the JM Smucker Company, and a natural products broker. Michael began his career at an independent natural products retailer in 1990.
Michael serves as an advisor to Rule Breaker Snacks, 12 Tides Seaweed Snacks, Just Date, and others. Michael is a selection committee member of the Nutrition Capital Network, a mentor to brands in the Emerge Network, an industry thought leader, and a proud member of Naturally Chicago, among other organizations supporting the industry.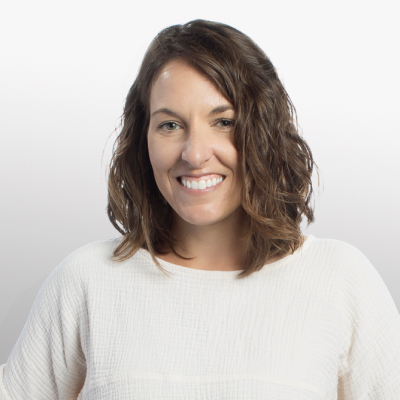 Alyssa Vescio
Senior Vice President of Merchandising, Center Store, Whole Foods
Alyssa Vescio
Senior Vice President of Merchandising, Center Store, Whole Foods

As the Senior Vice President of Merchandising, Center Store, Alyssa has responsibility for Grocery, Wellness, Beauty, Local Merchandising, Merchandise Presentation, and Merchandise Execution. Alyssa celebrates what makes Whole Foods Market so special — unique products, industry leading quality standards, incredible supplier partners, and talented team members — and pushes our growth by continuing to advance our Merchandising capabilities and deliver operationally-sound programs.
Alyssa is known as an all-in, purpose drive leader who values authenticity, connectivity, and collective strength. She aims to create a culture that inspires individuals to be their best in service of the greater good.
Alyssa became SVP in November of 2020, after 3 years leading Wellness and Beauty and almost 20 years in Merchandising. Her experience spans product categories and merchandising disciplines including product selection, supplier partnership, promotional planning, pricing, presentation, and exclusive brands. Her passions for purpose, people, and product drive her forward in this role.
Breakout sessions
The mainstage conversations continued during conference breakout sessions, where attendees had the opportunity to connect with NielsenIQ thought leaders and innovators from across the retail, manufacturing, and technology industries. Topics highlighted: Consumer drivers propelling the industry forward, purpose-lead priorities shaping a better future, and emerging trends and drivers of the next retail decade.
Product Showcase and Specialty Zone
Attendees will enjoy exclusive access to a product playground exploring the latest business intelligence and customer-centric solutions. Browse live demonstrations and connect with experts who will be available to share insights, answer questions and provide guidance. Discover the latest in Omnishopper and Omnisales, revenue/business drivers, Shelf Architect, connected collaboration and BASES' innovation ecosystem and creative product AI. This year will also feature the Specialty Zone, a dedicated space to build effective strategies for pet, beauty, BevAl, Byzzer for small brands, multicultural consumers- and more!
Product Showcase
Assortment and Merchandising
Win at the shelf
Drive better performance, simplify planning and create sustainable growth by optimizing the way you characterize, organize and visualize your shelf with intelligent analytics, assortment recommendations and automatically generated planograms.
Connected Collaboration, powered by NIQ Activate
Success, elevated
Experience our latest solutions to drive growth, optimize your digital strategy, and strengthen collaboration between retailers and suppliers around supply chain, merchandising analytics, customer insights, personalized offers and retail media.
Omnishopper
Understand shopper diagnostics and behavior
Comprehensive and granular insights into shopper behavior, demographics, brand penetration, shifting and leakage help you meet the evolving needs of shoppers and drive omnichannel growth.
Data Impact by NIQ
A new generation of e-commerce analytics
Identify local levers of action with location-based e-commerce analytics to assure product availability, optimize distribution, improve search results, and drive online growth.
BASES Creative Product AI
Success, elevated
Improve ROI, reduce time to market, and delight more customers with BASES Creative Product AI, leveraging the world's largest sensory and consumer database of more than 11,000 products and 3500 sensory descriptors from 37 countries.
Revenue Growth Management
Optimize price and promotion
Maximize profitability, eliminate wasteful trade spend and ensure the right price and promotion strategy with the latest data, advanced modelling and precise recommendations.
Omnisales
Measure performance across channels, including Amazon
Drive growth by understanding the full picture of online and in-store sales and share performance and tracking shifts in Amazon trends – compared to other brands and categories – without the gaps or guesswork of combining disparate datasets.
NIQ Discover​
Unleash the power of data to reveal new pathways to growth​
Access insights faster and connect stories across data assets with an intuitive, integrated visualization tool for all your NIQ data, a harmonized global view, and provider-agnostic cloud data delivery to help you work smarter and more efficiently.
Specialty Zone
Sustainability, Wellness and Social Responsibility​​​
A new dimension of detail
Determine trends and growth opportunities across ingredients, claims, and benefits to inform innovation investments and marketing focus, backed by the richest source of product attribution, trusted retail measurement sales data, and deep consumer insights. ​
Diverse Voices
Connect with multicultural consumers
Multicultural consumers are increasing in population size and buying power. Consumers may share the same language but values, traditions and buying habits are directly connected to their unique cultures. NIQ solutions deliver granular insights to help you authentically connect with diverse groups of consumers.​
Beauty​
Stay ahead of beauty trends​
Identify true trends from fleeting fads and distinguish new consumers from those purchasing from other channels. Win market share and come out on top with insights that are as broad in scope as they are deep, enabling full understanding of the market so you can implement informed decisions in 2023 and beyond. ​
Byzzer, powered by NIQ​​​
Win big on a small brand budget
Measure performance and gain insights with intuitive reports and insights, that help you quickly define where and how to adapt your strategy, identify the biggest growth opportunities, and position your products for success in a rapidly changing environment. ​
Beverage Alcohol
Know and grow your business, in every channel
​We partner with the industry's leading distributors, manufacturers, and retailers to deliver unrivaled data for beverage alcohol. With liquor laws constantly changing, we enable brands to understand markets before entering them or adjusting their assortment. Our unique database coding provides granular views into all alcohol categories and channels, enabling you to make educated decisions for your business.​
​Pet
Drive growth with a total store view
Fuel powerful and actionable insights to drive your business with the broadest pet channel coverage in the industry, including exclusive specialty pet retailers, coupled with the most extensive pet item database available with custom pet characteristics and robust product attribution.​
---

Networking
Connect with peers and expand your professional network with attendees from some of the world's most impactful and admired organizations. Featuring an all-star speaker lineup and thought-provoking business sessions, Consumer 360® is designed to foster meaningful engagement to create new connections and deepen existing relationships.
---
New this year! The C360 Networking Zone
Are you looking to establish meaningful connections with fellow C360 attendees? We're excited to introduce the C360 Networking Zone which will facilitate these crucial conversations. By using the C360 event app, you will have the chance to communicate and arrange meetings with other professionals (up to 4 per table!) in the Networking Zone – to share insights and build valuable relationships that can help you take your business to the next level.
Need dedicated time with your NIQ rep while on-site? Reach out to them today to schedule a private meeting. Keep the conversation flowing!
84.51​
7-Eleven, Inc.​
Aaron's​
Abbott Nutrition​
Acosta​
Advanced Fresh Concepts Franchise Corp​
Advantage Solutions​
AeroFarms​
Ahold/Delhaize​
Ainsworth Pet Nutrition​
Alen USA​
Alimentation Couche-Tard​
Allegiance Retail Services​
Alouette Cheese USA​
Amazon​
AnswerRocket​
APT a MasterCard Company​
ATC Consulting​
Avocados from Mexico​
B&G Foods, Inc.​
Bacardi​
Bain & Company​
Banza​
Barilla​
Bar-S Foods​
Bashas​
BC Dairy Association​
Beam Suntory​
Bellisio Foods​
BevMo!​
Big Chalk Analytics​
Big Heart Pet Brands
Bimbo Bakeries​
Black Rifle Coffee Co​
Board Americas, Inc.​
Boardwalk Frozen Treats​
Boehringer Ingelheim Animal Health​
Brewers Association​
Burdette Beckmann, Inc.​
Bush Brothers & Company​
C&S Wholesale Grocers​
CA Carlin​
Cacique Inc.​
Campari America​
Cargill​
Carl Buddig & Company​
Carrefour​
Category Management Assoc​
CCF Brands​
Central Garden & Pet​
CGA​
ChannelAdvisor​
Chattem, Inc.​
Chobani, LLC​
CHPA ​
Church & Dwight Co., Inc.​
Circle K​
CircleUp​
Colgate Palmolive​
Combe​
ConAgra Foods​
Consumer Healthcare Products Assoc.​
Constellation Brands​
Coty Inc. ​
CPG Guys​
Crossmark​
CVS Health​
Dairy Farmers of America​
Del Monte Foods​
Delicato Family Vineyards​
Diageo​
Dole Food Co.​
E&J Gallo Winery​
Eat the Change​
Ebro North America​
Edgewell Personal Care​
Energizer Holdings, Inc.​
Energizer Household Products​
EOS Products​
EURPAC​
Fairlife​
Ferrara​
Fetch Rewards​
Fetzer Vineyards​
Food Marketing Institute​
Forbes​
Ford Consulting Group​
Freshpet​
Galderma​
General Mills​
Giant Eagle, Inc.​
Glanbia​
GMDC​
Good Food Holdings​
Goya Foods​
GSK​
Havas Media​
Heineken USA​
Hello Products​
Himalaya Wellness​
Hormel Foods​
Hostess Brands​
Hutamaki​
Idahoan Foods​
IGA, Inc.​
i-Health, Inc​
InContext Solutions​
InnovAsian Cuisine​
Interactive Edge​
J.M. Smucker Company​
Jack Link's ​
Jadex​
Johnson & Johnson​
Johnsonville Sausage LLC​
Juul Labs​
Kao USA​
Kayem Foods Inc​
Kellogg's​
Keurig Dr. Pepper​
Kikkoman Sales USA, Inc.​
Kimberly-Clark​
King Arthur Baking Co.​
Kinney Drugs​
Kiolbassa​
Knouse Foods​
Kopp Insight Strategies​
Kraft Heinz​
Kum & Go, LLC. ​
Kwikee​
L'Oreal USA​
Lamb Weston​
Land O'Frost​
Land O'Lakes, Inc.​
Lindt & Sprungli​
L'Oreal USA​
Lotus Bakeries​
Lowes Foods​
Lowe's Home Improvement​
Management Science Associates, Inc​
Market Track​
Mars Chocolate North America​
Mars Petcare​
Mars, Inc​
MAS Intimates Private Limited​
McKee Foods Corporation​
Mcllhenny Company​
Mckee Foods​
MedCircle, Inc.​
Medline Industries​
Meijer​
Microsoft​
MillerCoors​
Milo's Tea Company​
Mission Foods​
Mizkan America, Inc​
Moet Hennessy USA​
Mondelez International​
Morgan Foods​
Morton Salt​
Murphy USA​
Musco Family Olive Co.​
NACS​
Naterra International​
National Assoc. Of Convenience Stores​
National Grocers Association​
NBTY, Inc.​
Nestle Purina​
Newell​
Nicholas Hall Group​
North American Breweries​
Oberto Brands​
Ocean Spray Cranberries​
Pabst Brewing Company​
Pacific Coast Producers​
Pacvue​
Palm Bay International​
Pathformance Technologies, Inc. ​
PDC Beauty​
Peapod Digitcal Labs​
Peet's Coffee​
PepsiCo​
Pernod Ricard USA​
Petco​
PetSmart​
Pfizer, Inc.​
Pharmavite, LLC​
Pilgrim's JBS​
Pinnacle Foods​
Pompeian​
Post Consumer Brands​
Prevedere, Inc.​
Price Chopper Supermarkets​
Profitero​
Progressive Grocer​
Pronghorn​
Proximo Spirits​
Ready Pac Foods​
ReadyCart.co​
Red Bull North America​
Redslim​
Republic National Dist Company​
Reser's Fine Foods​
Retail Profit​
Reynolds Consumer Products​
Reys Beer Division​
Riboli Fine Wines​
Rich Products Corporation​
Riteway Foods​
Rocky Robinson Self Care​
Ruiz Foods​
Sam's Club​
Sage Fruit Company​
Sanofi​
Sargento​
Save Mart Supermarkets​
Save-A-Lot​
SAvencia Cheese USA​
SC Johnson​
Scotts Miracle-Gro​
Simmons Pet Food​
Skinnygirl Lifestyle Brand​
Smart & Final​
SmartBrief​
Smithfield Foods​
SMSB Consulting Group, Inc. ​
Snowflake​
Solaris Paper, Inc.​
Sonoco​
Southern Glazers Wine & Spirits​
SpartanNash​
Spiceworld, Inc.​
St. Pierre Groupe​
Staples​
Starkist​
Strategic Solutions International​
Sun Products Corporation​
SUPERVALU Inc.​
SUPERVALU/IVIE​
TABS Analytics​
Tampico Beverages​
Target​
Teasdale Foods​
The Coca-Cola Company​
The Hershey Company​
The Kroger Company​
The Path to Purchase Institute​
The Patron Spirits Company​
The Pictsweet Company​
Treehouse Foods, Inc. ​
Trinchero Family Estates​
Turkey Hill Dairy​
Tyson Foods, Inc.​
U.S. Pharmacopeia​
UNFI​
Unified Grocers, Inc.​
Unilever​
V&V Supremo Foods, Inc. ​
Vega​
Verde Associates​
Walgreens​
Walmart​
Weis Markets, Inc.​
WhiteWave Foods Company​
Whole Foods​
William Grant & Sons​
Wm. Wrigley Jr. Company​
World Kitchen, LLC​
WS Consulting​
Young's Market​