Realities of post-pandemic shoppers
As countries begin to grapple with an uneven recovery, retailers are asking: What lessons learned about customer behaviors during COVID-19 can be utilized to keep up with future trends? And are they still valid?
Balancing new consumer segments
Two shopper categories have emerged during the pandemic. Insulated shoppers, financially unaffected by Covid, actually have more money to spend on basics such as groceries. They haven't been budgeting for vacations, eating out, or entertainment. Constrained shoppers, those negatively impacted by Covid, have had to cut their budgets. They're making fewer trips to the store and stocking up with larger pack sizes when they do shop.
How do retailers rebalance their assortments for both types of shoppers? Given an overabundance of new products crowding shelf space, how can they accommodate more than one kind of shopper?
The location reset
City centers are less busy owing to the massive shift toward working from home. Accordingly, stores that previously had high revenues in those areas have seen decreased sales, which have diffused out to suburban and other geographic locations. This shifting distribution of "golden stores"—those accounting for 80% of sales for a given retailer—is significantly impacting assortment. The top 10% of stores in high-density postal codes have seen declines in dollar share, while the bottom 10% of stores in low-density postal codes have seen increases. This fragmentation has resulted in a changed spread of spend and resources by retailers and manufacturers.
Retailers are selling more, but making less
Selling online is massively expensive for retailers. Research shows that in the U.K. every online delivery costs the retailer on average about £10 more than an in-store sale when fuel costs, additional workers, and infrastructure are accounted for. Retailers are selling more, but the sales are less profitable with the added costs—some of which are passed onto the manufacturers. Paradoxically, one benefit of online is that it allows stores to market down to the individual, but at the same time it's a struggle for retailers to keep their margins up.
Too many products, too little shelf space
There is an abundance of assortment in supermarkets, which adds up to a huge number of products to choose from. According to NielsenIQ research, at the moment roughly 80% of total assortment (or the number of SKUs) drives only 2% of sales. While the obvious solution would be to cut some SKUs, retailers would risk losing customers to whom those items are relevant.
At the same time, more and more products are introduced that compete for limited space and take away sales for key items. In Europe, approximately 120 new products are launched into the marketplace per day. This leads to the question: How much product is the right amount on-shelf? Or, in terms of incrementality, which products have incremental value compared with others?
---
Assortment and merchandising strategies that don't work
While retailers are struggling to figure out what information will work for making better assortment choices post Covid, there are a few strategies that are not working.
Some manufacturers are successful in sending more products to market and driving market share growth. However, many others have found that spending a huge amount of money to bring products to market actually creates a loss in business and market share. NIQ research has shown that duplicate or similar products don't always help. "Less is more" has never been as important a maxim as it is now.
Shelf reset doesn't always help
Retailers are finding that over 50% of the shelf-reset products are unsuccessful and, actually, after the reset generate less revenue than before. Retailers are spending thousands of hours on resets that ultimately achieve negative growth.
A 'trading' relationship leads to cluttered shelves
The relationship between retailer and manufacturer can be conflicted when it comes to assortment. When that dynamic is a "trading" rather than "strategy" relationship, shelves become cluttered.
Ideally, manufacturer and retailer would work together to create an assortment strategy that achieved shared goals. Instead, manufacturers often put marketing money behind getting as many of their own products onto shelves as possible, achieving their own narrow aims without regard to a larger optimality. This creates clutter. Retailers would benefit by shifting to a strategy beyond simply negotiating individual deals with brands, and focusing on the overall picture.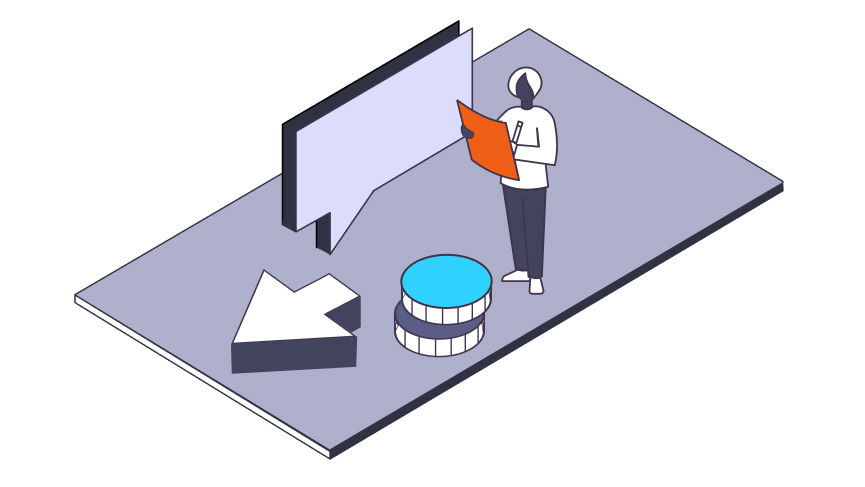 Make your assortment strategy work for you
While assortment is getting harder, your competitors are looking for every edge. Stay ahead of the pack with proactive strategies and solutions to simplify the complexity of the changing retail landscape.
---
What retailers can do to move forward with assortment decisions now
Many retailers are hesitating to execute new plans and move forward with assortment strategy. There is often a conflict among marketing, research, and sales teams over strategic overview vs. the execution of plans. There is also hesitation to make decisions during what might be considered a "turmoil" period. While this is understandable, there are a few ways to move forward now.
Don't hesitate on using 2020 data
Retailers are reluctant to use 2020 data for sales forecasting. Shopper behavior has changed, but retailers are unsure of whether this new behavior will persist and be relevant to planning for the next year and beyond. At NielsenIQ, we believe that 2020 consumer behaviors are here to stay, and that it's better to proactively implement an appropriate assortment strategy now rather than wait to be reactive later in the year.
Look for larger store research data sets
It's insufficient to examine research for a single store. It's essential to find research partners who can locate data for a larger set of stores across an area. Granular data enables unique results for specific market clusters and measures them as they change—in real time. With this information, retailers can determine the unique implications for each cluster, rather than simply looking at data on an aggregate level.
Use simulation to predict sales results
The best way to simplify the complexity of assortment is to run simulations. Modeling software can be utilized to predict what will happen when, for instance, assortment is changed by adding or taking out items, or certain segments grow, or balance shifts toward a certain brand.
---
Don't take a wait-and-see approach to assortment
In this new, post-Covid environment, retailers need to find ways to simplify the complexity of assortment and merchandising while accommodating different kinds of shoppers. A number of factors will come into play, such as store location reset, consumer behavior reset, and basket reset. Store and channel shifting and out-of-stock issues have produced immediate challenges for retailers and manufacturers.
With restrictions ending, one thing for retailers to understand is that we are not going back to pre-Covid habits. The new normal is a new reality. Rather than take a wait-and-see approach, changes on the assortment level need to be made now so that retailers can plan for the future and stay competitive.