The State of Private Label
For years, retailers have been working to improve the quality and packaging of their private-label product offerings. For example, according to NIQ data, private label food sales have increased 16% over the last two years, reaching $135.5 billion in March 2022. But, the market looked a bit different in March, and private label brands have become even stronger competition by Q4. They made a strong showing during the October Prime Day sales making gains in Beauty, Pet, Home Cleaning Supplies, Vitamins + Supplements, and Oral Care. Holiday numbers likewise show a continuing support of private label brands by cash-strapped consumers.
---
What's Driving Private Label Growth
Private label growth has been happening for a few years, but we've seen some rapid growth in 2022. The biggest driver of this growth has been consumer concerns over inflation and an impending recession. When inflation peaked in October, value-based retailers' sales jumped by 10%, capturing 42% of CPG sales. This coincided with private label CPG sales now accounting for 19% of total CPG sales worldwide and nearly 15% in the US.
Consumers have taken notice of the potential savings in our current inflationary climate and pivoted to private label in droves. Additionally, convenience has played a factor in shifting consumer behaviors. In the last two years, private-label food products have increased their share of sales from 6% to more than 11% thanks to shipped and delivery purchases. They also increased their share of click-and-collect sales in the same period, from 25% to 27%.
---
5 Ways for Emerging Brands to Compete with Private Label
As you plan for 2023, CPG companies need to know how they can grab the attention of consumers and hold it before they shift to a competitor's product or opts for a store's private label options. You'll need to be proactive in the new year to draw in and retain customers as they continue to tighten their belts.
With that in mind, here are five ways that emerging and growth brands can continue to compete with private label:
1. Build Brand Loyalty
Brand loyalty isn't what it used to be. In recent years, consumers have been more vocal about what they want from brands. For example, in online searches, many consumers don't look by brand, they look by product attribute. If your product lists that attribute, you're more likely to appear in their searches, and better able to meet their needs. Adding inflation has only made more consumers eschew the names we're used to seeing on shelves.
This means it will take emerging brands more effort to achieve and retain customer loyalty. You need to focus on ensuring your brand is aligned with the trends that look to emerge and grow in the market and that customers care about. Tracking your Customer Loyalty Index (CLI) and acting swiftly when you see a wane in support can help you weather the storm. It's truly a win-win when your brand aligns with your customers' demands.
2. Be Innovative
As we stated above, private label brands have been working for years on honing their product assortment and ingredients/manufacturing to compete with your brand. But, one area where you are able to act more quickly and effectively is innovation. New products that meet shifting consumer needs can get off the ground quickly and take share before private label brands can react.
You can also lean into premium innovation, where private label brands likely won't navigate. Even in times of crisis, if your innovation is explained and wanted by shoppers, they will buy it. For example, as consumers' pockets are squeezed, they cut back on out-of-home entertainment but look to recreate the experience at home with a "treat" occasion. This opens space for premium ready-to-eat meals or pizza and meal kits.
3. Understand Your Customers
As the market continues to get more crowded and private brands pull more consumers away from existing brands, you need to have a much better understanding of your customers to retain share. This is valuable for more than brand loyalty, though. For example, in online searches, many consumers don't look by brand, they look by product attribute. If your product lists that attribute, you're more likely to appear in their searches, and better able to meet their needs. But, you can't accurately highlight attributes and grow if you don't understand what your customers care about. Investing in panel data and using consumer surveys are great ways to get more accurate insights and build a strategic plan for retention and growth.
4. Optimize for Omnichannel
Omnichannel sales have been growing for years, but the pandemic kicked it into high gear. More than one in five (22%) of shoppers now plan an in-store shopping trip combined with a prior online order. Sticking to purely brick-and-mortar or eCommerce sales may cause you to miss out on available opportunities. Private label brands are already adopting an omnichannel approach and have the benefit of often being listed on their own eCommerce sites or in a native app. This means you need to put more effort into utilizing product attributes to show ups for searches and avoid focusing solely on a single channel for growth. By using a combination of retail sales data and consumer insights, you can achieve a more holistic view of the market and better protect your growth from private label brands.
5. Use the Right Tools
Going into 2023 and beyond, ensuring you aren't losing CPG sales to private label brands and other competitors means you should have a good grasp on the types of data you should be collecting. In short, you should be looking to retail data, consumer insights data, and marketing data if you handle your own marketing efforts. Retail and consumer insights combine to give you a holistic view of your brand, category, and competition.
To ensure you're receiving the most accurate and actionable data, you need to go through a third-party company like NielsenIQ. NielsenIQ is a global leader in retail data solutions and has the most comprehensive and up-to-date retail and shopper panel data on the market. We tailor our solutions to each brand's unique needs and budget and offer plenty of free insights and guidance along the way.
---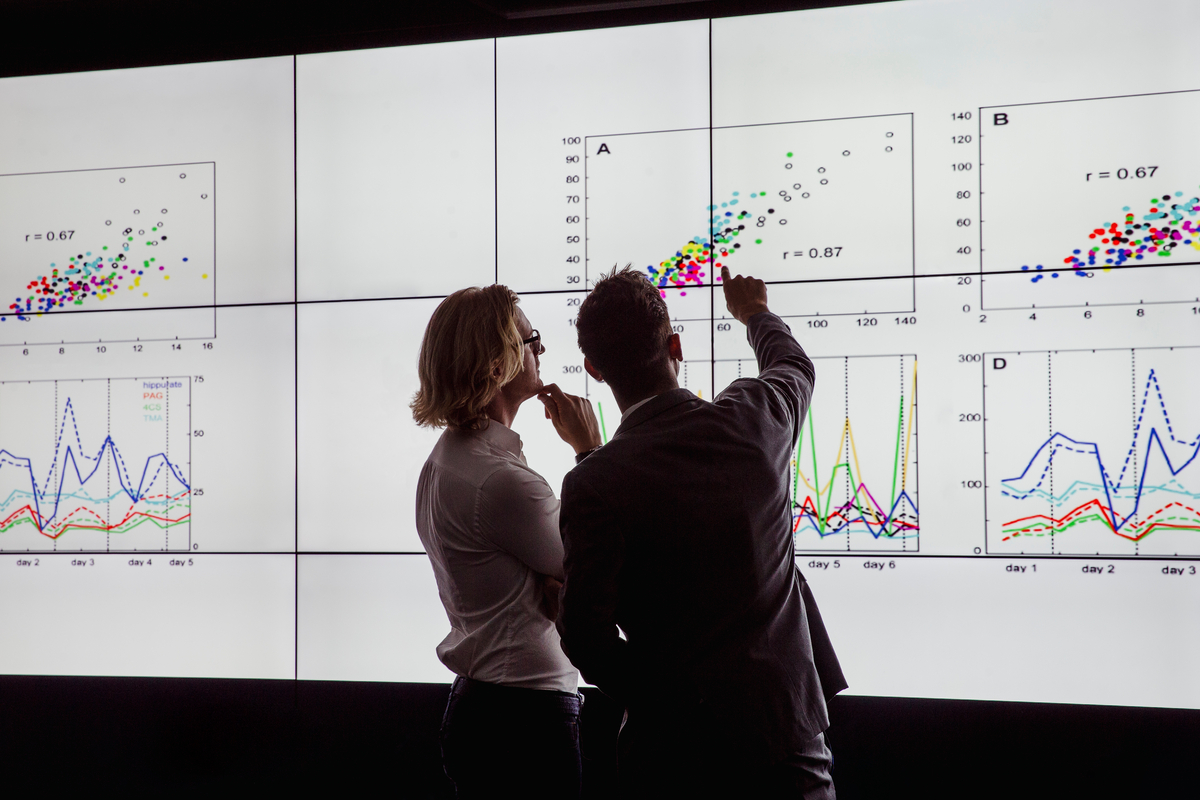 Use NIQ Data and Insights to Compete in 2023
Staving off private label growth may seem difficult. But, continuing to grow while consumer confidence is shaken is possible for all emerging brands if they have a solid understanding of the factors affecting their business. Insight into the state of the current market, your position in it, and evolving trends hinges on your ability to access up-to-date and accurate data.
With Byzzer powered by NIQ's reporting solutions, you can have all the data you need at your fingertips. Byzzer provides breakdowns of a wide range of attributes and markets in easy-to-digest reports. Best of all, we'll show you how to leverage this information for your action plan.
Interested in more valuable insights like these?