BASES has proven and predictive solutions to help you
BASES' approaches the Cannabis industry with best-in-class capabilities. We have a variety of products to fit your budgets and timelines. For bigger initiatives, we have our full suite of deep-analytical solutions. For those that require a quicker turnaround, our Quick Suite is affordable and fast.

Decide
Where and how to innovate
Innovation Architect

Discover
A compelling proposition
Quick Screen, Optimizer, Quick Predict

Develop
Winning execution
Design & Product Evaluation

Deploy
Excellent activation
Line & Price Optimization, Forecasting
Why is BASES right for the Cannabis industry?
Best-in-class capabilities tailored to the cannabis industry 
We have predictive models and tools specifically calibrated for the industry
Our solutions are agile; not just fast
We have a variety of products to fit your budget & timelines
Our business is in predicting the unpredictable​
While our roots are in CPG, we provide predictive solutions for a variety of industries from QSR to Video Games.  We build models and break myths
We are committed to data quality​
We've invested in building robust normative databases, allowing us to leverage our proven Factors for Success framework in the Canadian recreational market and U.S. hemp-derived CBD market
Solution examples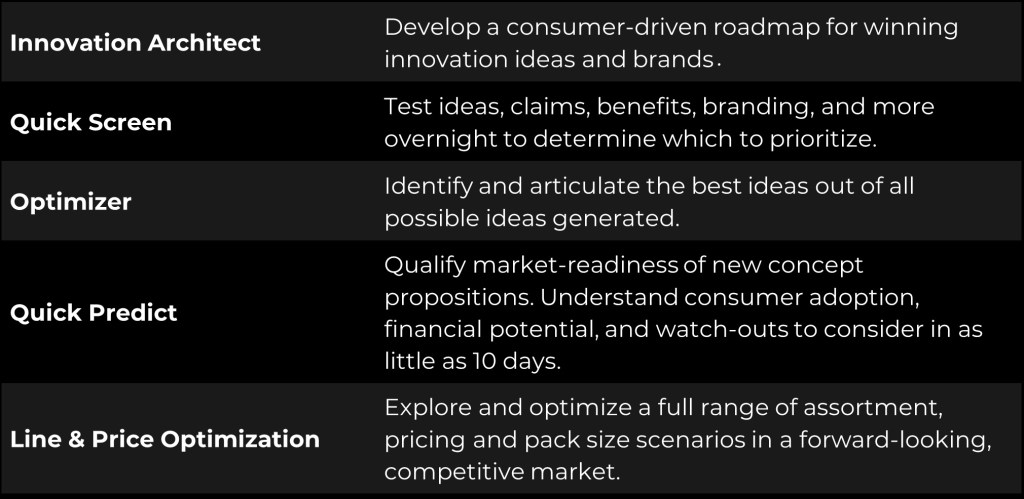 Stay ahead by staying in the loop.
Don't miss the latest insights, offerings, and opportunities from BASES
By clicking on sign up, you agree to our privacy statement and terms of use.